Over the past few months, we have featured various design trends that our clients consistently ask about, and projects that we've had the pleasure of working on with in collaboration with developers, architects, and homeowners.
With more and more developers coming to us to work on their large scale projects – such as multi-unit condominium projects like we worked on at 10 Farnsworth and the 9 units we did there – they're almost always going to ask us why they should work with us and choose our catalog of European cabinets for these projects. The main thing it always boils down to is consistency.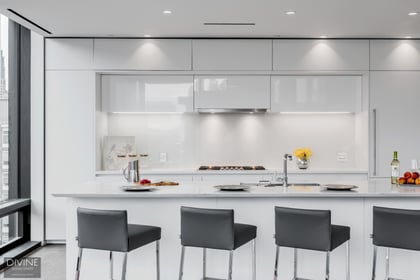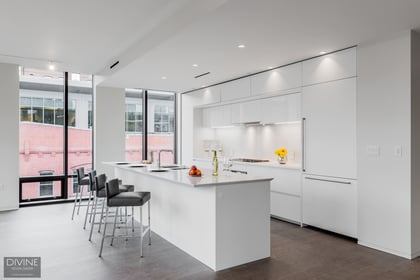 The consistency of each and every cabinet is going to be the same across the board in each unit that is installed, whether our in house team is installing or an outside team of contractors is installing. We've written about this before when we detailed how to save money with European cabinetry. European cabinet makers differentiate their pricing based on their finishes whereas America cabinets often cut the quality of cabinets during production to bring prices down. The quality of the cabinet's carcass does not change as you move up and down price groups in these European brands. You could take two identical cabinets on opposite price groups and the carcasses would be exactly the same.
Now you may be wondering how European cabinet manufacturers can achieve this consistency. A huge factor in the consistent product that these European cabinet manufacturers create is the usage of engineered wood. While American cabinets are most often made with plywood it often leads to a much heavier product putting much more strain on the installation process. Using engineered wood creates a much lighter carcass and allows for perfect boxes to come off the production line. Perfect boxes means the quality stays the same when ordering cabinets for three, ten, fifteen kitchens or more in a new development. Mix and match finishes to stay on budget and include the many different kitchen appliances we offer, both European and American, and new owners will have the kitchen of their dreams.
For more information regarding our services for developers or any of our other services, feel free to visit Divine Design Center online, call us at (617) 443-0700, or visit our Boston Waterfront showroom at 2 Battery Wharf.
~ Colin Riddle