Meet a different Gaudì
I think most of you will agree that when you think of architecture, at the forefront of icons from the industry's past comes one name in particular. That name of course being Antoni Gaudì. While italian furniture makers MisuraEmme may not be at the forefront of Catalonian architecture, they are pulling from this Spanish architect in particular in Ferruccio Laviani's design of their newest dining room table for 2017.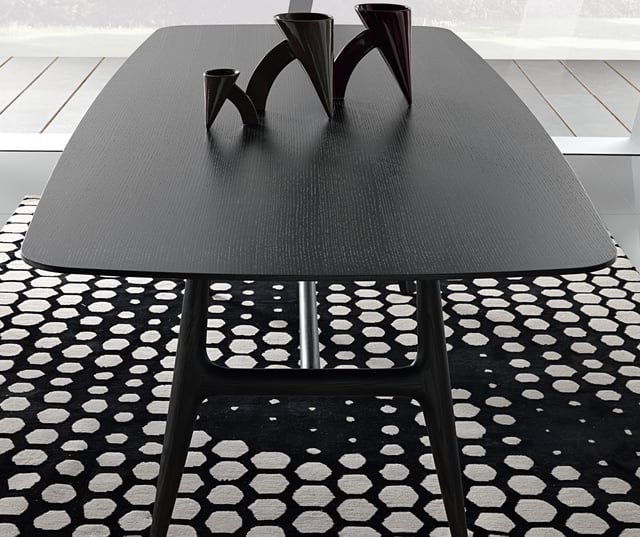 Gaud
ì a table, not a person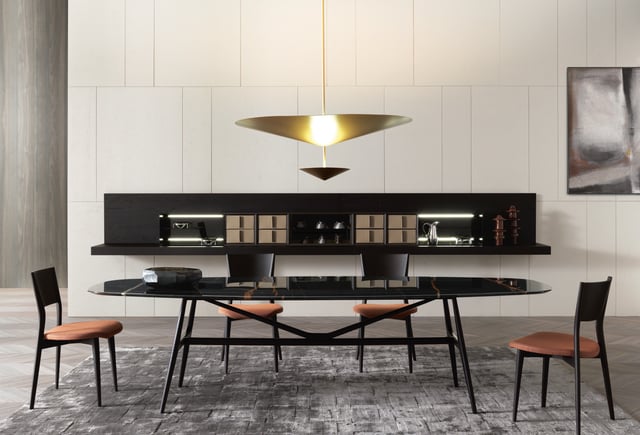 While the Gaudì table from MisuraEmme inhabits characteristics similar to Scandinavia design accolades, its conception is derivative of its naming. The table's long, sleek nature exhibits minimalistic themes taught to us by the Swedish and Dutch. And, then later carried forward through America's mid-century modern craze revisited.
On the other hand, it is in Gaudì's innovation and confounding ability to stir strong emotion through his work do we see the connection between this Italian designed table and the architect himself.
In line with this, MisuraEmme adds,
"Why GAUDÌ? In the wood processing, in the structure with a slightly organic design, in articulating diameters and crossings, the reference to the Sagrada Family and the futur/ Gothic of
the Spanish master are immediate.
There is another important presence that is the Scandanavian design, its almost obsessive material processing, its sensitivity to wood and the masterly way in which he interprets it."
Table talk
Diversity is key. And, MisuraEmme is no exception to this. The Gaudì table is a customizable piece and handmade in Italy. The modern dining room table appears in either 30mm thick wood, or 20mm thick marble. And, in the marble and wood varieties, there are plenty.
For a wood finish, one can choose from "Oak Cenere", "Oak Fume", or "Oak stained black" for both the table top and base structures of the table.
Subsequently, the manufacturer offers the Gaudì table in the beforementioned marble variety. The marble options are "Basaltite", "Bianco Carrara", "Calcatta oro CA", "Emperador", "Marquinia", Sahara noir", or "Travertino". All choices are feautured with the sample chart below.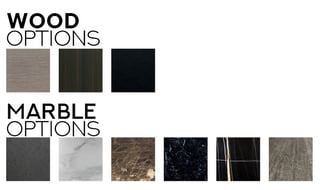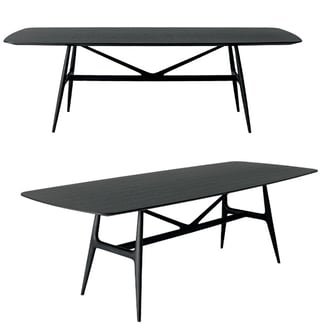 Lastly, the Gaudì is available in two different table-top sizes. One can order the table in either a 2,500mm or 2,900mm Width. Both tables are 1,000mm in diameter and 730mm in heigth.
Exit through the Gift Shop (or Showroom)
For more information on the Gaudì table from MisuraEmme or dining room tables from their other European partners, inquirers are encouraged to visit Boston's Divine Design Center --- 2 Battery Wharf, Boston, MA, 02116; (617) 443-0700.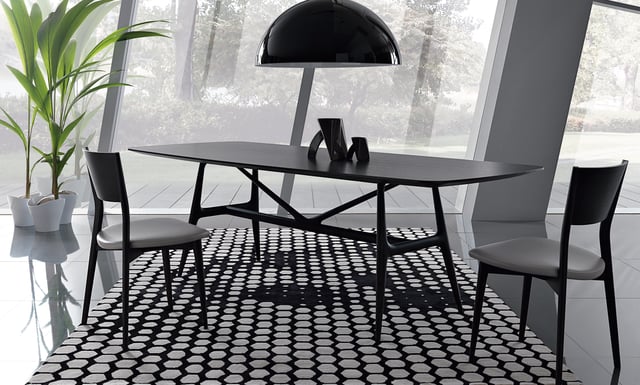 ~ Madison Silvers