We're sure you noticed: it's officially summer. The warm, humid air is soaking through Boston's city streets. And, we're hoping you've at least managed to make it out to somewhere a little bit more easy and breezy. So, while we're all still here at the office, we choose to find cool rejoice in the season's most summer-inspiring designs.
One occasional chair in particular instills the best of what summer has to offer. Heatwave or not, the Calatea armchair, by our Italian partners Pianca, relishes the sun and the sea; all the while, making you want to cozy up in it with a good read.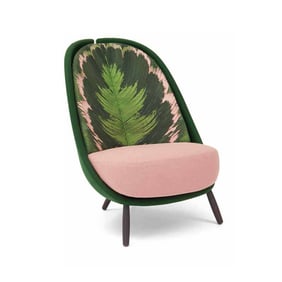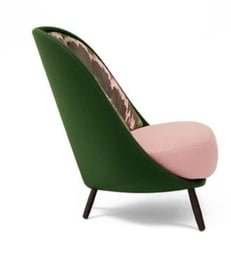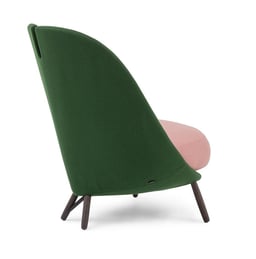 The Calatea armchair was designed by Cristina Celestino for Pianca, and boasts influences from its namesake plant the Calathea.The Calathea according to experts, "is a genus of plants belonging to the family Marantaceae...Native to the tropical Americas, many of the species are popular as pot plants due to their decorative leaves and, in some species, colorful inflorescence. They are commonly called calatheas or (like their relatives) prayer plants. There are several cultivars, such as 'Silver Plate'.
In its native range, the large and tough leaves are popular for holding small items. Sometimes, they are used unprocessed, e.g. to wrap fish for transport in parts of Brazil, such as the Benevides region of Pará. In other places, the leaves are used in handicraft to produce containers, such as the quivers of the Nukak people of Colombia."
So, outside of the occasional chair's obvious reference to the leaf in it's form and function - the parallels found its ability to wrap its owner (or passer by) in its embrace plays off of the plant's fundamental uses throughout several different cultures and societies.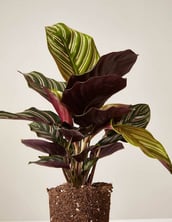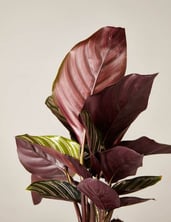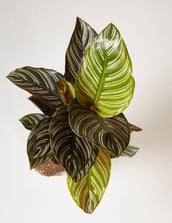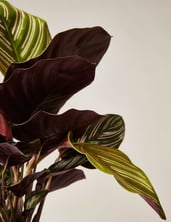 Furthermore, Pianca explains, "Eclectic and elegant, alluring and charismatic: CALATEA, the armchair designed for PIANCA by Cristina Celestino, is the synthesis of an exploration of forms that investigates the out-of-scale proportions of simple, primitive elements like leaves. The organic volumes and richness of the elegantly stylish details are inspired by the extraordinary qualities of the eponymous plant native to South America, which stimulates the senses on many different levels.
The design is structured around the dialogue between botany and ergonomics, interpreted through a bold, enveloping and comfortable design featuring bright, vivid colors drawn from the plant's own amazing natural palette.
Sinking into the embrace of nature, allowing yourself to be enveloped by the beauty of a secret garden: this is CALATEA's delicate, evocative invitation."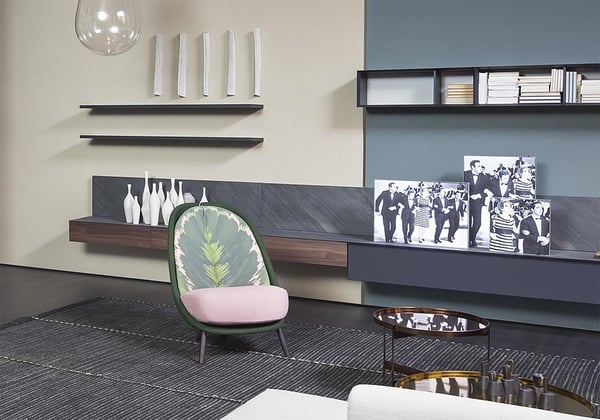 So whether you're looking for a quick island escape inside the comfort of your own urban abode; or, you're like me: single, and hoping for the simplicity of just a soft embrace (while still being a strong independent woman, wink wink), the Calatea from Pianca is here at Divine Design Center for all of your needs (different finishes included).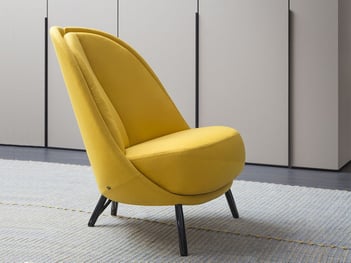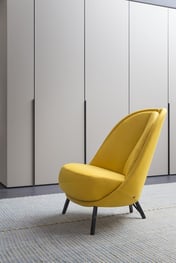 For information on the Calatea Armchair by Pianca, and/or any other interior design inquiries we invite you to visit Divine Design Center online, give us a call at (617) 443-0700, or take a trip down to our showroom located at 2 Battery Wharf, Boston, MA 02109!
~Madison Silvers