Technology continues to be at the forefront of humanity: evolution is at the fulcrum of improvement. New ideas, new thoughts, and new inventions (or rather conventions) manifest in nearly every industry. We hear about fashion technology: New materials improving the day-to-day of its donned owner. 3M, AirDye, Paper Cloth, and Orange Fiber...just to name a few. So while fashion, an innovative "art form", continues to to stand at the center, the periferal of design similarly soldiers on. Hence the introduction of FENIX NTM® in interior design.
What is FENIX NTM

®?
According to Arpa Industries, the material's manufacturer, "The surface of Fenix Ntm® involves the use of nanotechnology and is obtained through next generation resins developed by Arpa Industriale. Thanks to its technology, Fenix Ntm® features advance properties. Besides the main ones, such as an extremely matt, soft touch, and anti-fingerprint surface, and the thermal healing of microscratches, this innovative material stands out for specific properties which facilitate normal cleaning and do not require particular maintenance. In fact, it is extremely easy to clean and is resistant to mold, it has enhanced anti-bacterial properties, it is resistant to rub, scratches and abrasion, as well as to acid solvents and household reagents."
Interior Design Applications
The Fenix Ntm®'s defining characteristics lies in its easy upkeep and durability. Furthermore, the matte appearance of this material is unmistakeable, and stands out from the more commonly used engineered surfaces we see in kitchen design. While this new technology is applied to furniture, we see its most formidable use in kitchen countertops and cabinetry. Find images of one of Italy's most current kitchen design manufacturers, like Arrital, and their ease in application with Fenix Ntm® below --- expressions of form-meets-function come to head here.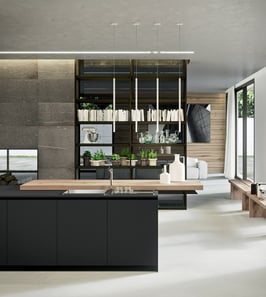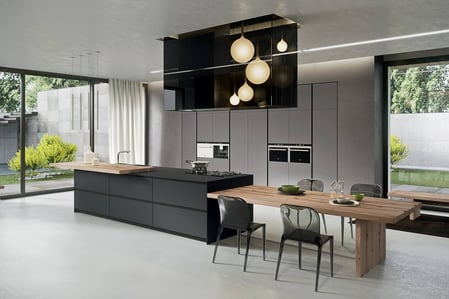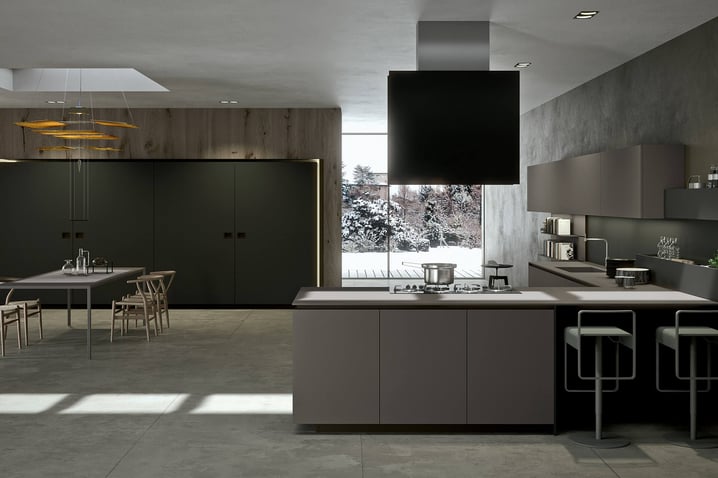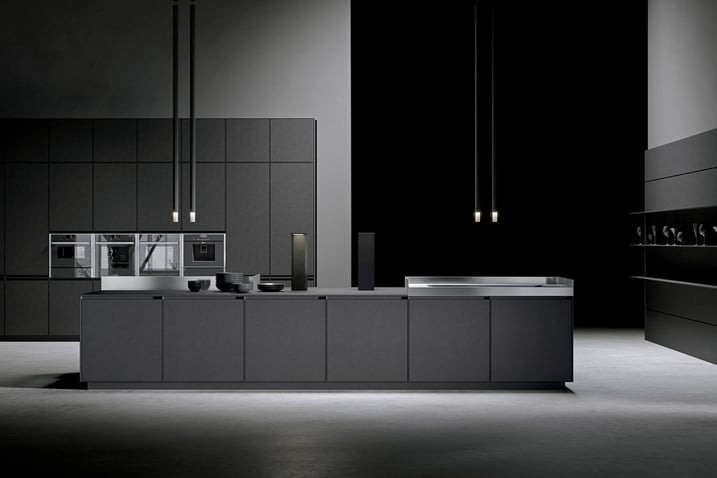 Tech's Specs
Color options: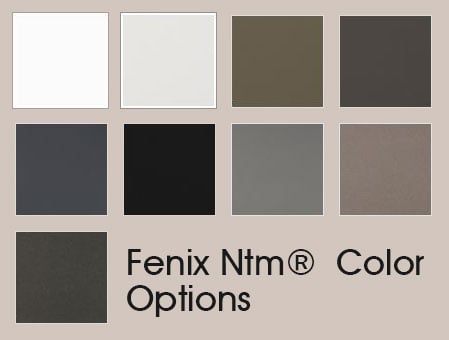 Cleaning information:
Visit Divine Design Center online at divinedesigncenter.com or inside our showroom at 2 Battery Wharf, Boston, MA 02109. Call us at (617) 443-0700.
~Madison Silvers