The Boston Design Center's massive seven floor building is filled from top-to-bottom with showrooms representing some of the world's most coveted and beautiful brands. While the public is more than welcome to browse the building and gather design inspiration, many of the showrooms are "to-the-trade only," which means that the furnishings and decor on display can only be custom-ordered by a professional interior designer, builder, or architect.
While browsing the numerous vendors in the Boston Design Center's massive seven floor building can be extremely overwhelming, Divine Design Center is here to offer our services for any project you may have in mind.
Why Work with Divine Design Center?
Stop by our showroom in Boston's Waterfront and work with someone our in-house designer team to customize your ideal project. We will utilize our vast catalog of luxury European products, as well as the resources at the Boston Design Center if need be, to find exactly what you're looking for to complete your design. Divine Design Center has a team of in-house interior, kitchen, and bath designers, meaning that you don't need to outsource or find an interior designer to work with. Already working with a designer? Bring them in and our staff will work alongside them to help craft your perfect design.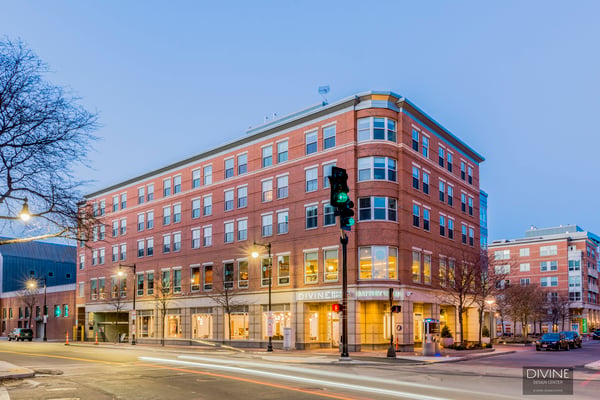 TEST OUT OUR WORKING KITCHENS
One key element of our showroom is that we have two fully functioning kitchens where we can demonstrate how to use luxury appliances from our European brands such as Miele and Gaggenau and their high-end products such as induction cooktops, convection steam ovens, and more. Test out or European kitchen cabinet options from Leicht, Doca, Arrital and Team 7 and find which products and which finishes fit your style the best. Looking for more than a quick explanation of how these appliances work? Make an appointment for a Lunch and Learn event where a professional chef will create a restaurant quality meal with appliances that are available for your very own home.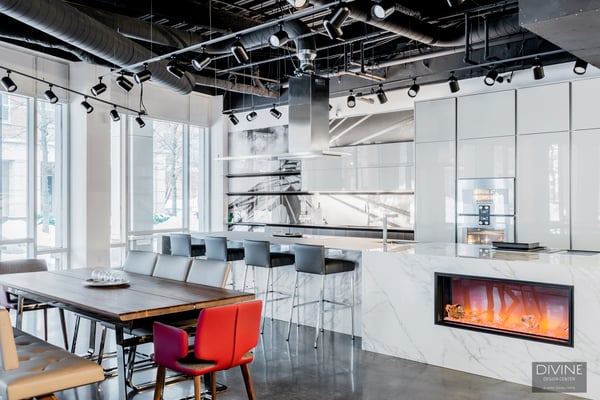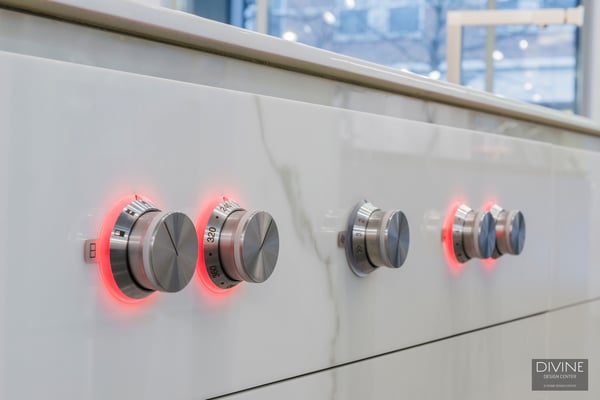 A diverse Catalog of Products
Aside from providing top of the line kitchen and bath design – the services that have allowed us to stand out in the Boston design market – Divine can also provide full interior design services. Browse our catalog of luxury European furniture options from brands such as Rolf Benz, Arketipo Firenze and more. From sofas and armchairs to beds, custom designed wardrobes and walk-in closets, and even interior doors and glass partitions, Divine Design Center is striving be that one-stop-shop to make creating your perfect design become a reality.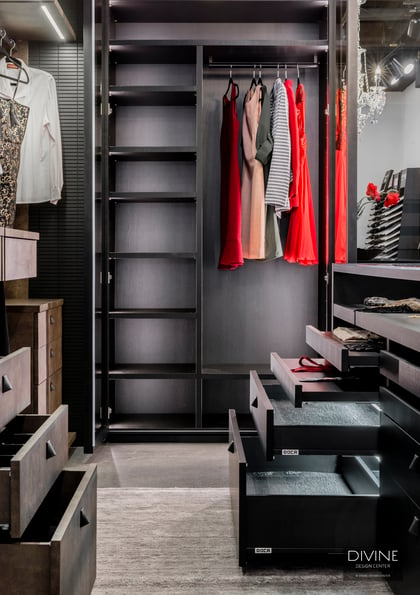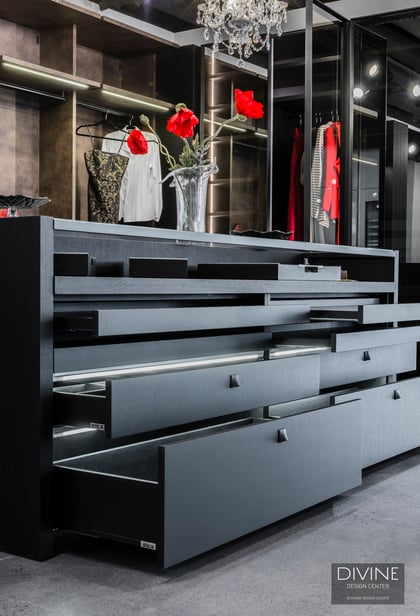 Visit our Showroom
Open Monday through Friday from 10AM to 6PM, we at Divine also have added flexibility with our expanded Saturday hours, being open from 10AM to 5PM so that we can meet with you on your schedule. You can simply come straight into our showroom and one of our team in-house designers will get you started. Whether it's selecting furnishings, creating design plans, or discussing renovations that will help you create your dream home, we can provide a one-stop-shop and reduce your anxiety regarding your upcoming project.
-- Colin Riddle