EVOLUTION IN REVOLUTIONS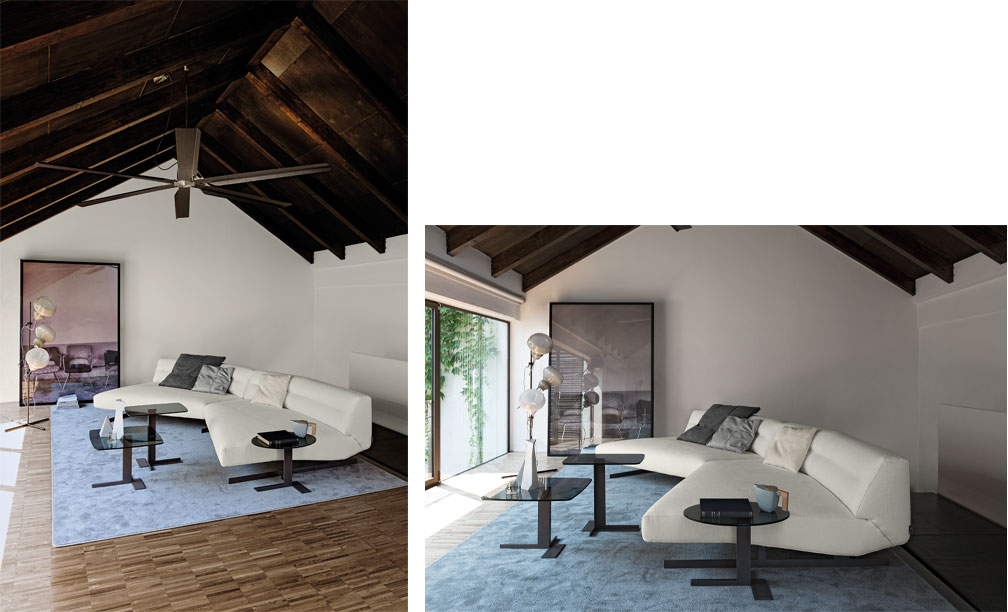 What you see is not always what you get. And, the same can be said for Arketipo Firenze and their modern furniture inception, the Nash sofa. For lovers of modern and or Boston interiors, one can find this daring collection from these Italian manufacturers in many an iteration.
Uniform aerodynamic and sleekness reign supreme throughout all modes of this modern sofa. However, the Nash's final annunciation is decided upon the tastes and needs of your home, and the space it might inhabit.
Furthermore, Arketipo Firenze pairs well with Boston interiors, for this line of handmade Italian upholstery understands the old-school architecture through the very craft of furniture making. A universal condition of sorts. Old Victorians set along the New England coastline are ravaged with dreams of contemporary inspirations. Alas, look no further.
Now, the Nash, along with its sisters, brothers, cousins, aunts, and uncles from Arketipo Firenze find solace in Boston. For traditional preconceptions meld well with the transitional materials and aesthetics deep-rooted in this "Made in Italy" staple.
From sectional to standard seating solutions, this modern sofa, the Nash, affords an evolution in revolving ideologies.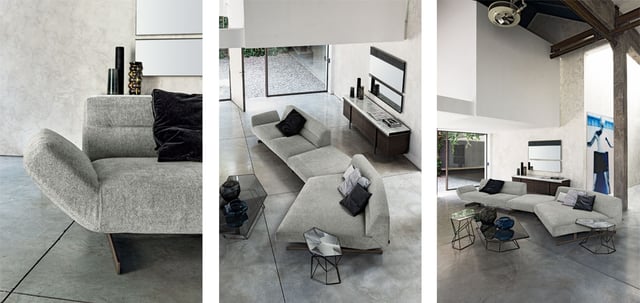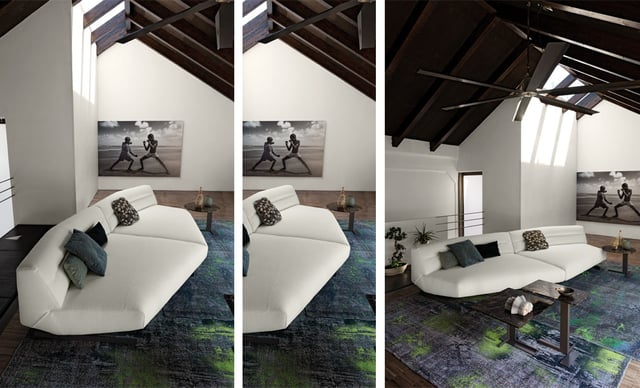 Specifics, not speculation
So what makes the Nash so, well, for lack of better term, diverse? The manufacturers paid special attention to allot for a handful of different buyers. Ones with little legs, and tall ones. Hence the introduction of alternative seat depths.
Inquirers into the Nash can choose from two different depths throughout the various modules afforded to them. Similarly, depths can be mixed and matched amongst the spread.
Speaking of modules, this piece of modern furniture specifically, comes in two standard sofa lengths. However, and abundance of sectional options make the Nash one of the most customizable modern sofas on the market.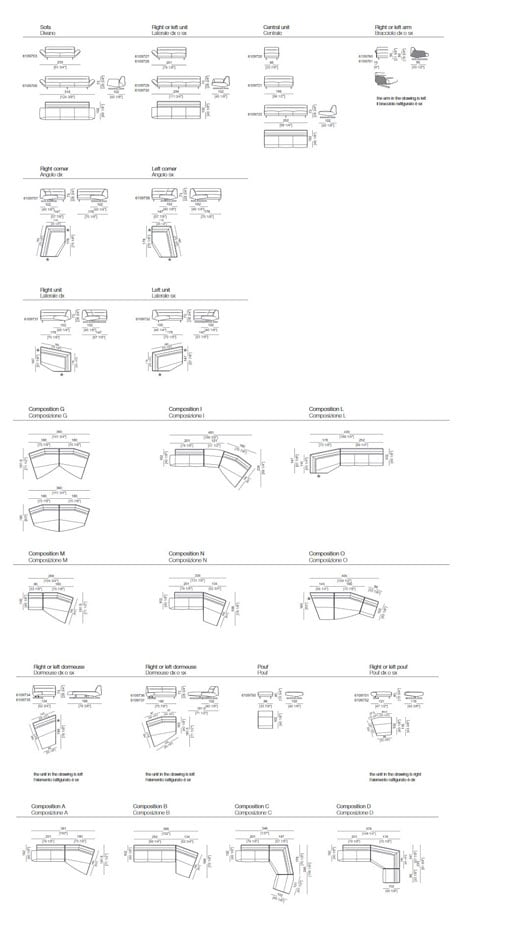 Structurally speaking

The Nash's legs and supporting structure are formed from metal. The metal mainframe of this piece alludes to the before mentioned hyaline concept absorbed by the manufacturer's design choices.
Furthermore, the wave-inspired upholstered seat and back is internally derived of expanded polyurethane, of different densities --- based on the soft or hardness designated by the buyer.
The final, outer layer of the Nash; i.e. the visible upholstery is also customized down the leather, vegan leather or fabrics offered by Arketipo, and so desired by potential buyers.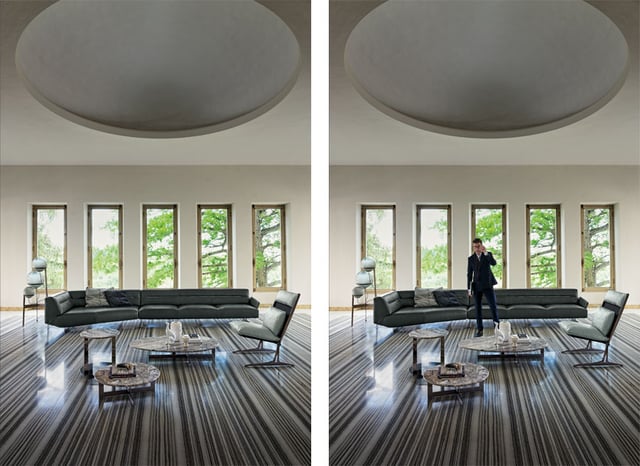 Final Adieu
The stitching and hardware found on the Nash are just as intergral in the piece's execution than anything else more apparent on this modern sofa. What seperates Arketipo Firenze from the rest in their industry, is their unusual identification to the details. Find these beauty in the details in the imagery below. As they say, "stop and stare." We did.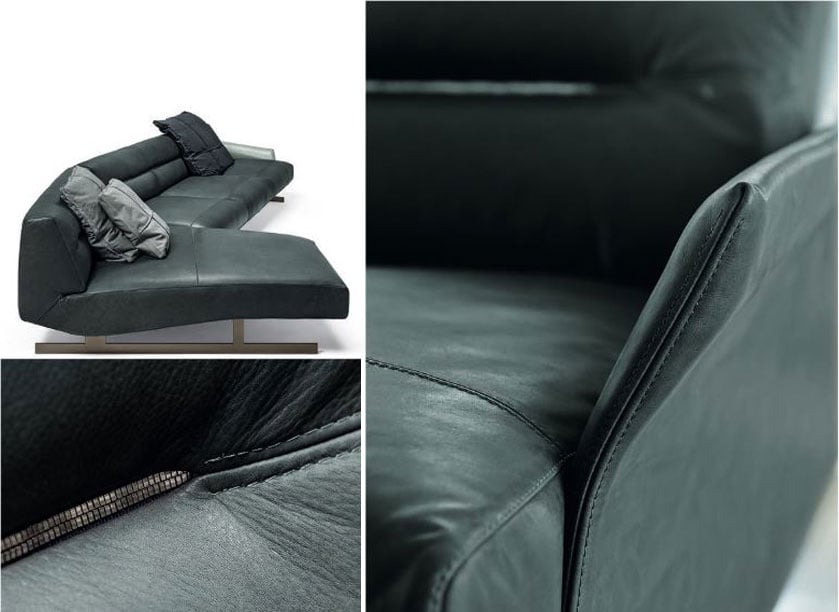 For more information on the Nash and Arketipo Firenze, New England's exclusive Arketipo dealer Divine Design Center invite inquirers to their showroom. Find Divine Design Center at their expansive 8,000 square foot showroom a la 2 Battery Wharf, Boston MA, 02109; (617) 443-0700.
~Madison Silvers