"THE FATHER OF ALL EXTENDABLE TABLES IS ALSO A CHILD OF MOTHER NATURE."



There may be no better way to describe the magnum, a modern dining room table, than to speak straight from the horses mouth on this one (refer back to the above quote now). For, Team 7 provides those interested in the idea of an extendable dining room table for their home a practical solution.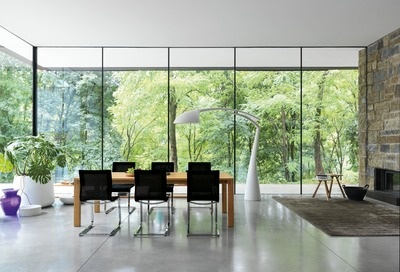 However, the ease of this "new wave" of extendable dining options exudes beauty too. Alas, the practicality of solid wood finds solace in easily manuevered applications. Thus, the simple gliding motions of the magnum effect minimal effort, and maximum return on the part of its user . This solid wood table enchants future buyers with the grounding nature often evoked by the former. However, the magnum (like all Team 7 products) provides ease in use and care for every type of lifestyle.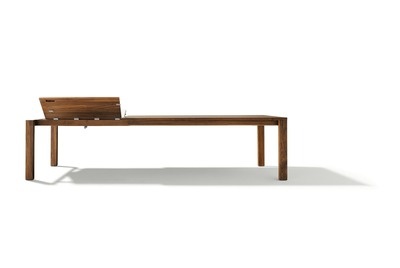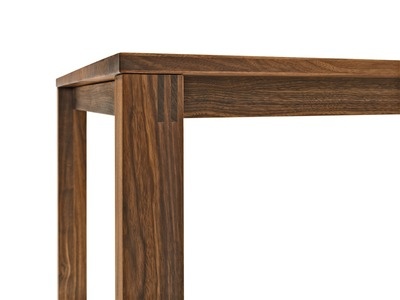 Like all Team 7 products, the magnum is available for custom order in a variety of sizes and organic woods (most woods, of which have been sourced from the Team 7 forest). Inquirers have the option alder, walnut, wild walnut, cherry, white-oil oak + oak, wild oak, maple, beech heartwood, and beech.


Furthermore, Team 7 provides an additional customization on the table top/moving, extendable panels: glossy or matt glass can be layed over the top, as well as the option of a variety of ceramic colors too.
"We won our first major design award in 2005 when we received the Red Dot Design Award for our magnum table. This table is still one of our absolute bestsellers. This is because of its timeless design on the one hand and its sophisticated extension technology on the other which can be operated using one hand, and continues to set the benchmark today. The integrated inserts allow the magnum table to be conveniently extended by 50, 2 x 50 or 100 cm in next to no time. The patented 2soft swivel technology ensures gentle movement in both directions, making it extremely easy to use and handle."

Visit Divine Design Center online at divinedesigncenter.com or inside our showroom at 2 Battery Wharf, Boston, MA 02109. Call us at (617) 443-0700.

~Madison Silvers