When it comes to the flooring in your home, we often at times overlook what we are walking on each day. At times we take for granted that there are modern styling options available to us that perform and last just as long as other options.
Flooring options in the 21st century have become more complex than your traditional hardwood or tile options. There are more and more options for alternative flooring that are readily available to us in our current market. Even in the most contemporary settings people tend to look towards traditional materials in terms of floor covering options. We've found that more and more, our clients are looking towards non-traditional option for flooring in order to reap the benefits that some less-than-traditional options have.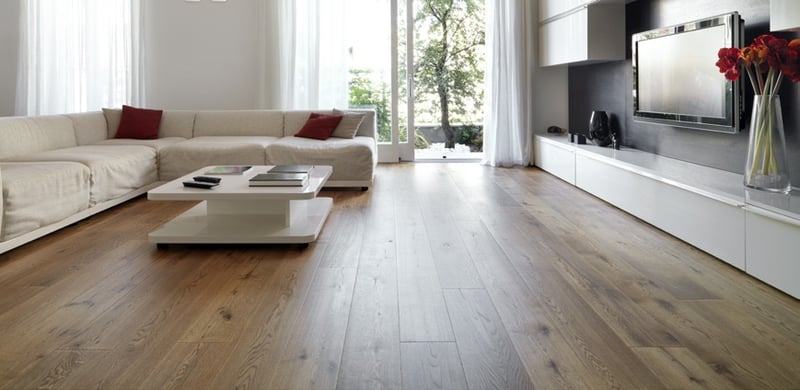 Enter the brands Skema and IPF, or Italian Parquet Floor, two modern floor covering manufacturers based in Italy that provide highly engineered options for flooring. Both companies were started in the 1990s with the goal of creating smart solutions for hard floor coverings – options that not only perform superbly over time, but are also specially treated to be antibacterial, highly resistant to, water, stains, and wear, and are easily maintained over their lifespan.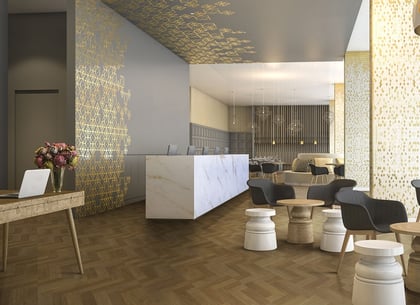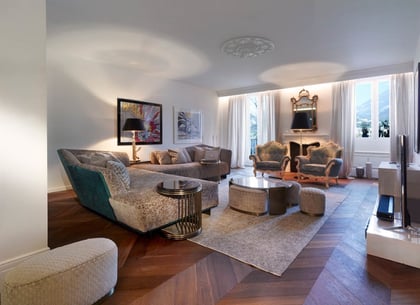 Skema herringbone flooring installs
While both Skema and IPF produce traditional styles of solid wood flooring, they also produce engineered wood flooring – a type of flooring that is becoming more and more popular. Engineered wood has several benefits aside from being less costly than solid wood flooring as well as some similarities to solid wood flooring.
Top layer is real wood, making it hard to tell apart from solid wood once installed.
More resistant to environmental effects, such as humidity and temperature fluctuations that could cause solid flooring to expand and contract.
Top layer can be sanded and refinished just like solid wood flooring
Can be installed in various different ways to best fit your property and/or preference - i.e. floating vs glue-down and even parquet and herringbone installations
Compatible with underfloor heating – something that is becoming more and more popular.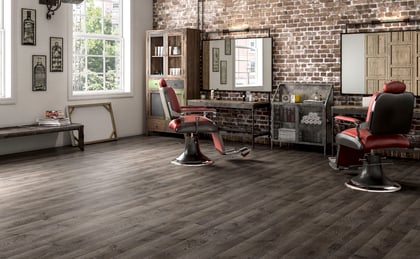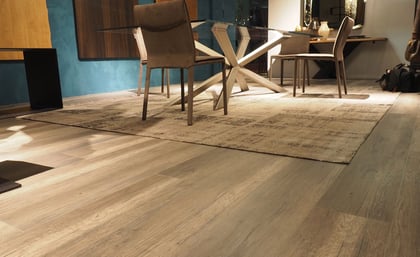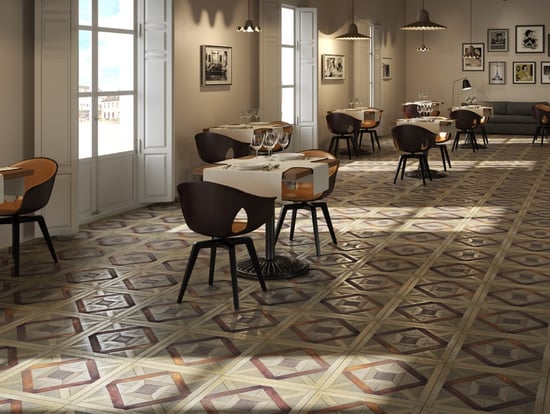 It's also important to not confuse engineered wood flooring with laminate flooring. Engineered wood is real wood through and through.
What I think might be most important is these products are all certified to be fire resistant and free of dangerous chemicals like formaldehyde making them very safe to use.
Engineered wood is the future of flooring.
Parquet style engineered wood flooring from IPF
For more information regarding Skema or IPF floorings for your next project, feel free to contact us via the form below or at (617) 443-0700, visit Divine Design Center online, or visit our showroom at 2 Battery Wharf.
~ Colin Riddle