Open Concept For All
As tastes and trends change, so do we. And, it comes as no surprise that "modular walls" are one of the latest design trends on the up and up. "Open concept" lofts, condos, and houses appear at every corner these days. Why? Well, open floor plans give way to more light and airy essences - which we're finding create opportunities for a more minimalist lifestyle. And, in this minimalist appeal comes a better quality of life: a tendency towards one's higher productivity in one's own space.
However, open concepts can create further design challenges. One of which being a need to appropriate certain areas, and/or create some kind of barrier or level of privacy in this notion.
Enter The Modular Wall
Modern interior door companies such as Albed and Pail Porte bring to market a design solution for those looking to enjoy the benefits of a more "open" way of living. And, by doing such, we eliminate the erecting of unnecessary, bulky (and so not feng shui) concepts; i.e. the plastered wall.
The solution?
Interior glass partitions, a.k.a the modular wall.
Here are three revolutionary interior glass partitions from Albed Milano stirring up what it means to make a better door than a window...
All Ways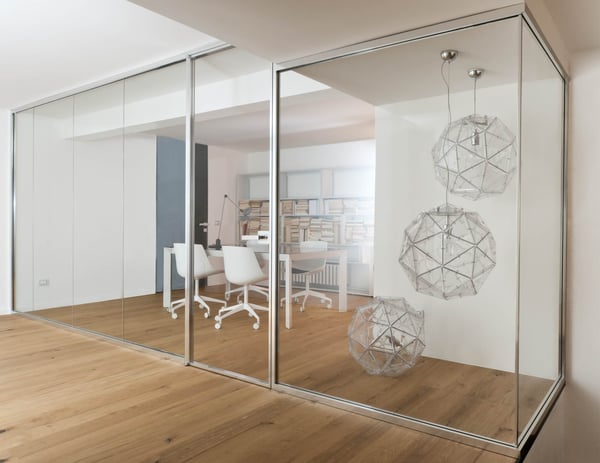 "The ALL WAYS wall is ideal for dividing and organizing environments.

With the assembly of a single aluminum profile, which can be positioned horizontally and vertically, the domestic space is divided into day and night areas, and the working space in operating areas, meeting rooms, offices.

A customizable solution that can be modular and composed according to the available spaces, by interposing the fixed panels with sliding or hinged doors or full-height doors. In the profile it is possible to insert glass with a thickness of 10 and 12 mm.

The combination of aluminum and glass makes it possible to create bright environments that are constantly communicating with each other."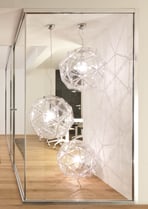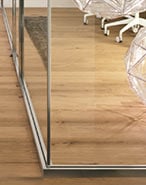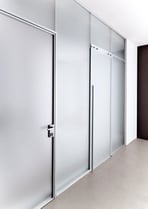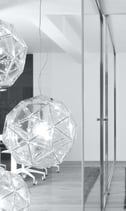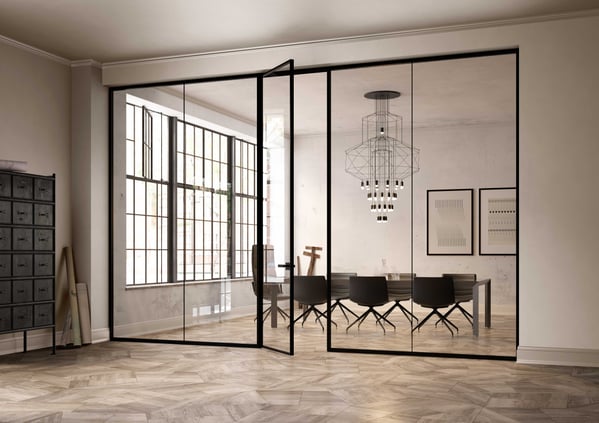 Quadra
"Cleaning lines and dry geometry, for Quadra, a wall where the technical aesthetics of the profiles becomes the protagonist of the design sign."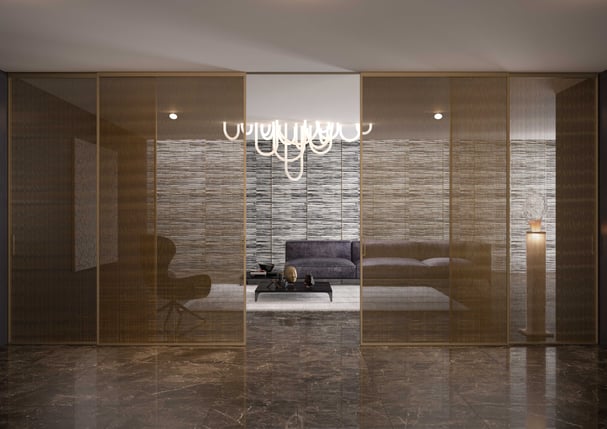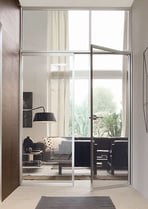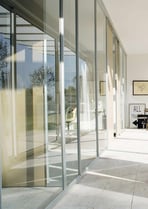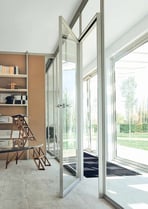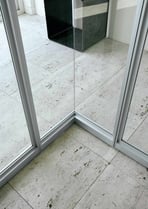 Dot
"Linearity in its purest, almost ethereal form, where the strength of the structure is hidden by an image of total lightness. Dot from movement to light."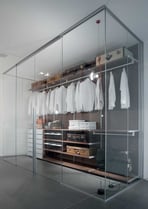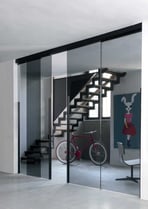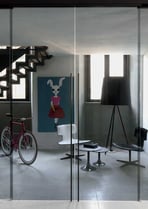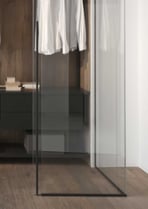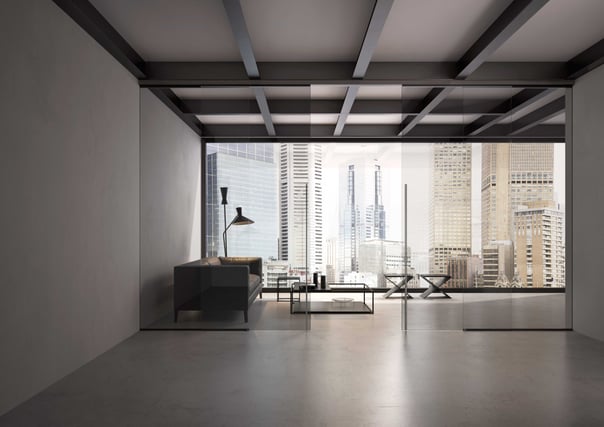 For information on modular walls + interior glass partitions, or any other interior design inquiries we invite you to visit Divine Design Center online, give us a call at (617) 443-0700, or take a trip down to our showroom located at 2 Battery Wharf, Boston, MA 02109!
~Madison Silvers