For those who have never been to the Divine Design Center showroom, let us start out by sharing that we're located in Battery Wharf. Subsequently, we're also located below Exhale Spa. Exhale is a fantastic spa that offers an array of high-end, luxury fitness classes, massages and etc. With this is mind, we get a lot of foot traffic here in the showroom from residences and visitors alike, some of which mistake our showroom for the actual spa.
Sometimes these instances can be extremely fruitful. One time especially, however, was the most. At least thus far, in our one year residency here at Battery Wharf.
Enter Antoine Fuqua --- Antoine is an award winning director, who might be most notable for his work as the Director in the film Training Day starring Denzel Washington. However, more recently, Antoine Fuqua is credited for shooting a movie with Denzel a little bit closer to (our) home, here in Boston; i.e. the widely succesful movie Equalizer.
So, to make a long story short, in more recent times, Antoine and his film crew were in Boston shooting the sequal: Equalizer 2. Consequently, the case of a mistaken spa rung true here, and instead of massage --- Antoine Fuqua walked away with a list of our showroom furniture and design services in his temporary residences here in the city! Woot, Woot!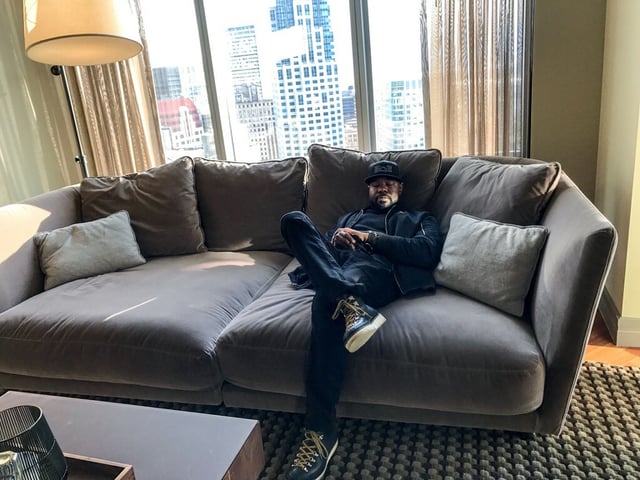 (Antoine Fuqua lounging on the Tondo by Rolf Benz)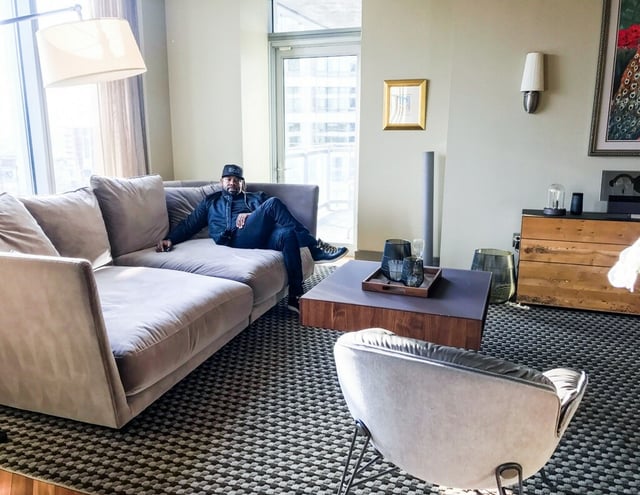 (Pictured: Antoine on the Tondo by Rolf Benz, the Team 7 Lift coffee table, the Juno Occasional Chair by Arketipo Firenze, the Cubus sideboard by Team 7)
Thanks Antoine! Oh, and look out for our furntiure in the actual film as well. :)
For more information visit Divine Design Center online at divinedesigncenter.com or inside our showroom at 2 Battery Wharf, Boston, MA 02109. Call us at (617) 443-0700.
~Madison Silvers