Solace in Italian design
While Boston interiors may not originally scream for European, contemporary design, a new wave of modern enthusiasts say differently. While traditional tastes are preemptively "safe", there is a general understanding that a timelessness exists in classical modes. We understand this. We teach this. We believe this. We are, for lack of other words, not opposed to the traditional.
Case in point? Arketipo furniture: a refuge in modern design that still clings to traditional design theories.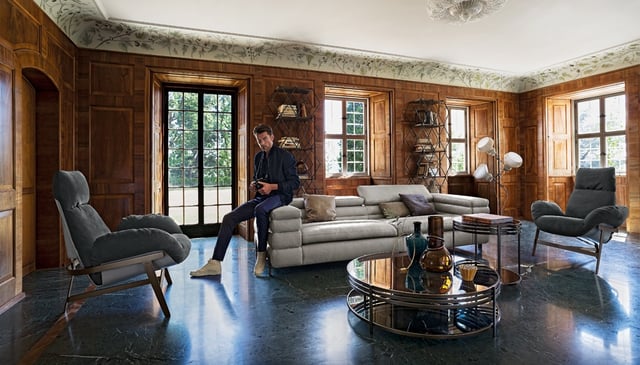 With this said, what we're finding is that contemporary innovations still extend to a traditional home. As Arketipo Firenze continues to allude to modern desires, their collections nod to the past and future. For example, a traditional setting, with comfort-food like materials (such as suede or velvet) play perfect host to the modern sofa of your dreams.
Meet the Mayfair
A perfect example of this traditional with a twist comes via Arketipo's newbook the Mayfair. While Mayfair sits in contemporary furniture esteem, its designer relishes the traditional facets of theater.
According to Arketipo, "Mayfair by Leo Dainelli: precious in its modern, large and comfortable line it holds the high quality of glamour with theatrical attitude. Mayfair in leather or in velvet is stunning.
The tailoring details together with the soft filling in down give the sofa a precious and sophisticated look and the adjustable backs make it individually very comfortable."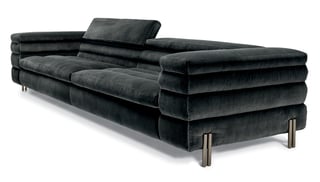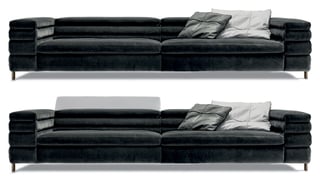 Mayfair Specifics
So, now that we've posed the question: a how-to of sorts. And, then, answered the debacle of intergration (wait, no...not Disintegration; calling all Cure fans), lets talk Mayfair specifics.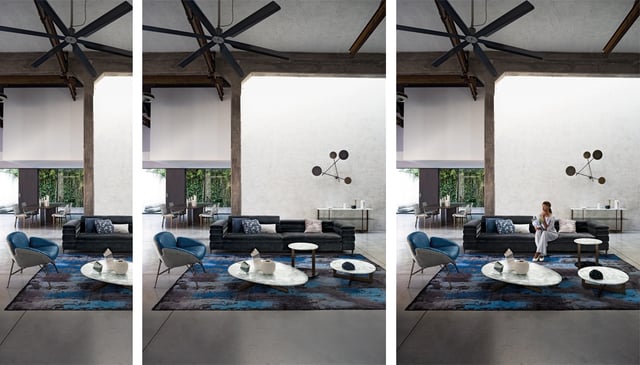 The mayfair is available in both a sofa and armchair, with the addition of a pouf ottoman. The structure of both iterations is wood. The internal structure of the upholstery is a polyurethane of varied densities. Furthermore, the seat height for the Mayfair is 42 CM with a coordinating armheight of 66 CM. Similarly, the springing of this collection is formed from elastic belts. The feet on the Mayfair, subsequently, are a metal with the finish options of titanium, brass, or a varnished brown or "oxy" grey. And, finally, the seat cushion upholstery is made of 100% downproof twilled cotton filled with virgin goose down. Ooh la luxurious.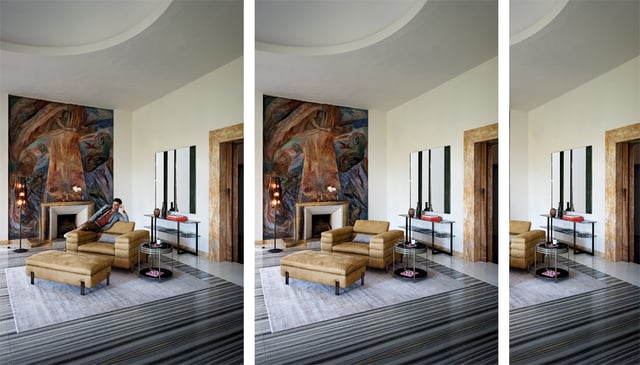 For more information on the Mayfair from Arketipo Firenze, inquirers are encouraged to visit Divine Design Center: 2 Battery Wharf, Boston MA, 02116; (617) 443-0700.
~ Madison Silvers