Let's face it, most of our entry halls, mudrooms and breezeways tend to be, more or less, a disaster. Your entry point into " home" is the place where you peel off your jacket, and kick of your shoes after a long day in the office. It's the same place where kids drop their back packs, and where your dog leash is strewn about post walk. On the other hand though, the entry way is not just your entry point, but the entry point for your family, friends and anyone else that you might entertain in your home. And, if we're correct in saying that first impressions tell us everything, than the under-appreciated entry way could garner the respect + win over the ease of yourself and the people around you. Austrian design stronghold Team 7 delivers three systems that fit into any style of home seamlessly:
1. The Haiku Wall Panel System + Hood Clothes Rack
Haiku
"A frame filled with possibilities.
Its design is centred on the minimal. But this sparseness does not apply to the many options for its setup and use: as a solid wood panel, mirror or a combination of both - haiku always cuts a fine figure. It does so whether it's standing on the floor or mounted, or is casually leaned against the wall in its mirror version. Clever extensions transform haiku into a space-saving entry hall piece that serves all important basic functions. If it is planned as a mirror, a rail with a key tray for clothing and small everyday items can be positioned vertically in the wood frame. The solid wood panel with hooks in different lengths offers added space for jackets, handbags and more. All versions of haiku can be equipped with a practical storage shelf for items such as keys and sunglasses. And, when you want, haiku's indirect LED lighting provides for a very particular, atmospheric ambience."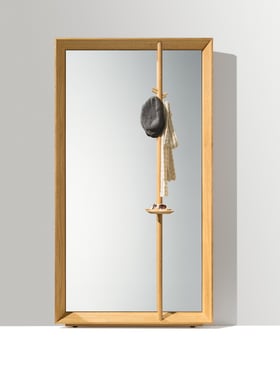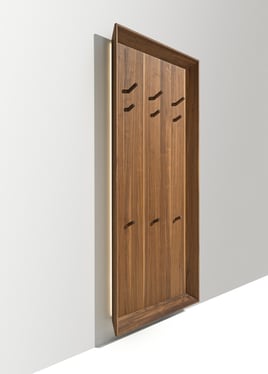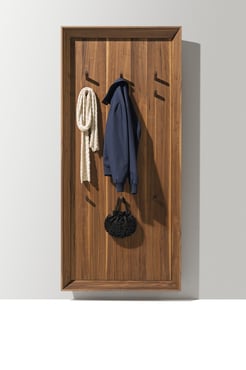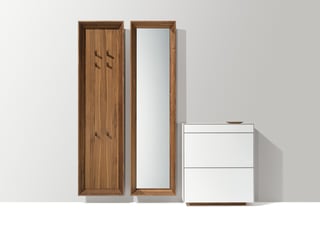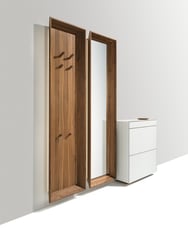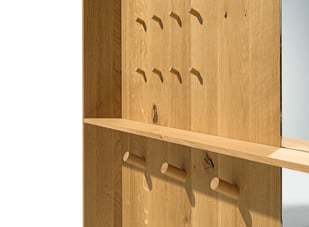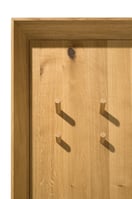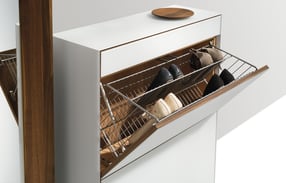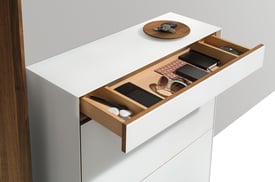 Hood
"It lives with four feet firmly on the ground and its arms are always wide open for something new. And if things get too much for it ... it has a big brother! We are talking about our hood clothes rack, whose slender frame brings to mind a tall tree with its sweeping crown. The interplay of angular and rounded shapes makes it a versatile piece which is a welcome guest in all kinds of entry halls. With its expansive arms, hood offers generous space for jackets and coats, as well as convenient hanging points half way up for bags and other items. When two basic units are connected with a rail, hood becomes hood+ with a width of 110 or 130 cm, adding up to a generously-sized clothes stand for the entry hall or bedroom."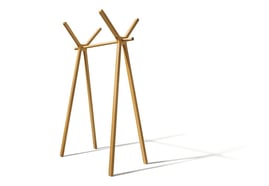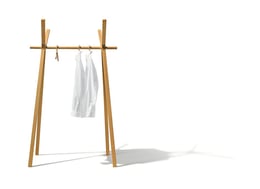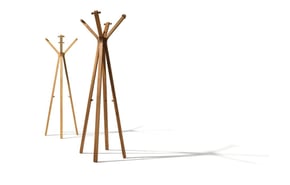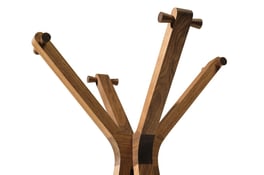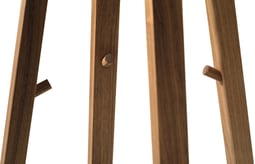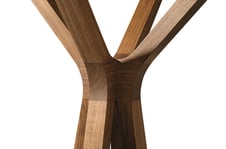 2. The Cubus Pure Entry Hall System
"The perfect welcome for everyone who welcomes perfect craftsmanship.
Solid wood fronts that have been sorted by hand, perfectly set off in a delicate frame of coloured glass – there is no finer welcome when you come home. Our cubus pure entry halls, with their fine glass edges and recessed plinth give your entrance an airy feel. And glass surfaces in your own choice of colour* give the "calling card of your house" a personal touch. The wide assortment of cubus pure entry halls offer you almost infinite planning possibilities with their many heights, widths and depths and their numerous elements and versions. * according to NCS colours"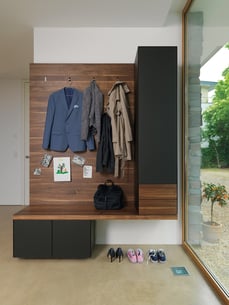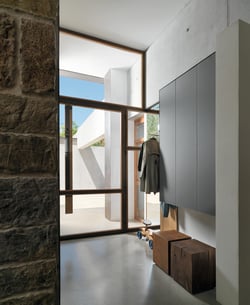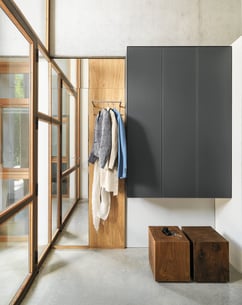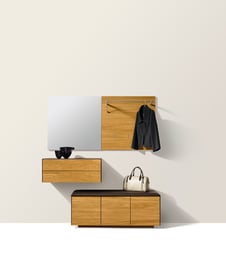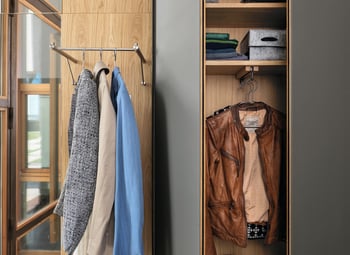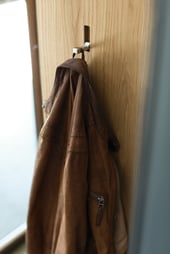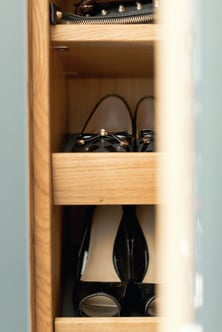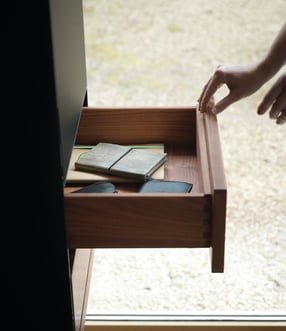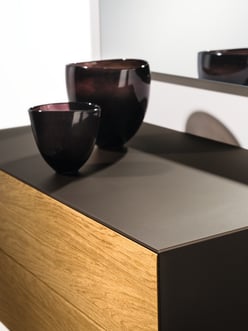 3. The Cubus Entry Hall System
"Welcome nature. And your guests.
A place to arrive and take a deep breath: Our cubus entry halls made of pure natural wood give your entry area a pleasant atmosphere and create a welcoming first impression. A wide range of design options, including an extensive modular unit and cabinet system, allow you to create a hallway design that is perfectly suited to your requirements. Whatever your space situation, our cubus entry hall programme has the right solution for you. This also includes the little details like a place to put your keys, cell phone or sunglasses."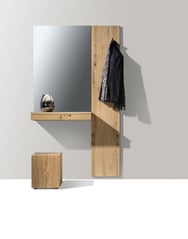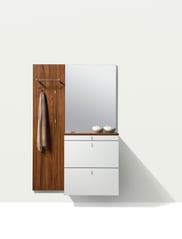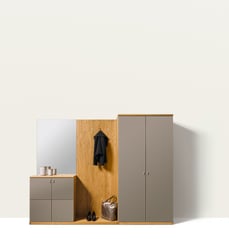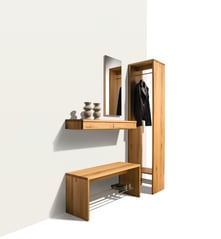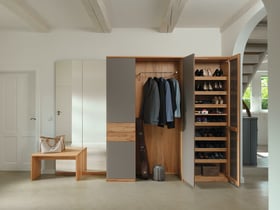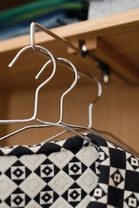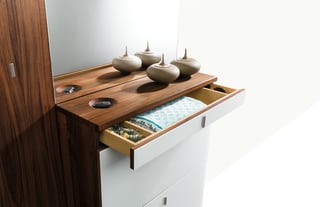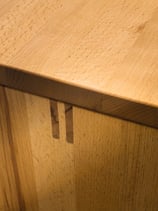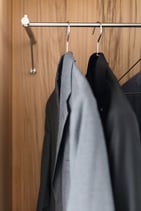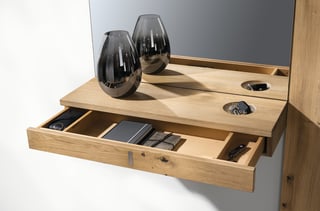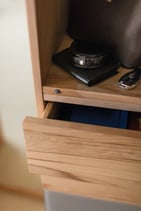 For information on entry hall systems + solutions from Team 7 or any other interior design inquiries we invite you to visit Divine Design Center online, give us a call at (617) 443-0700, or take a trip down to our showroom located at 2 Battery Wharf, Boston, MA 02109!
~Madison Silvers