It's just about midway through December and we're officially in the height of the holiday season. Now is the time to host your holiday party, but you're faced with a small problem – your dining table only seats four people and you're expecting at least 10!
We have your solution – an extendable dining table.
FROM TEAM 7
Flaye Extendable Table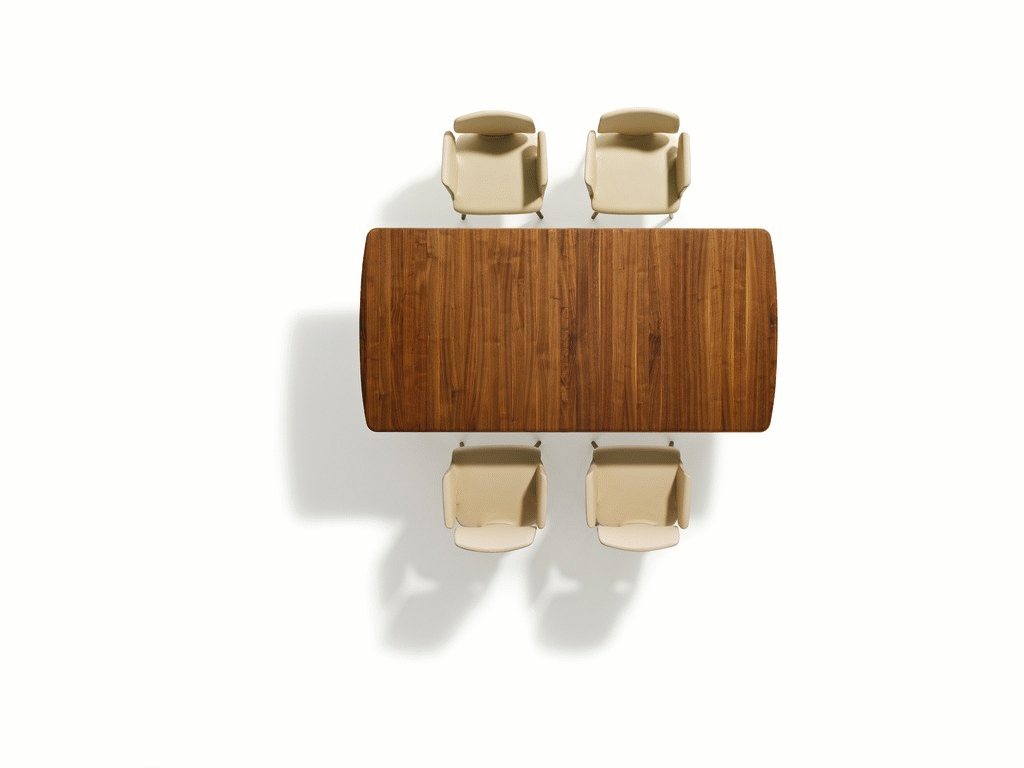 The Flaye table from Team 7 is one of our favorites, not only because it fits in nearly every home's design aesthetic, but it is one of the easiest tables to extend – increasing the size of the table by 100cm in a single movement. This means you're able to add 4 seats to your dining table in a matter of seconds.
Nox Extendable Table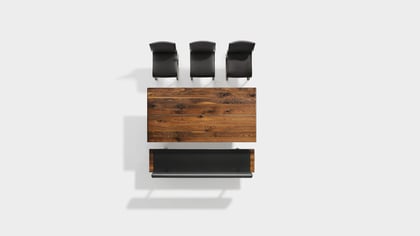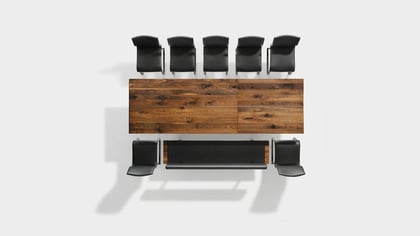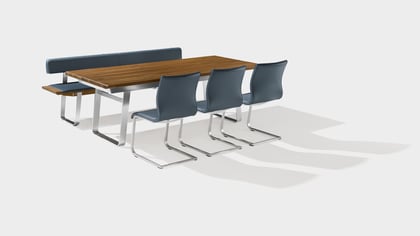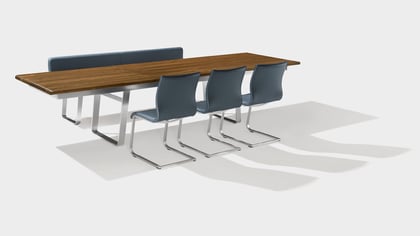 The Nox table has a more modern look with its metal legs and frame. This table also extends to add up to 4 more seats. It's available in a 60cm or 120cm extension, making it customizable for the size of your home.
Tak Extendable Table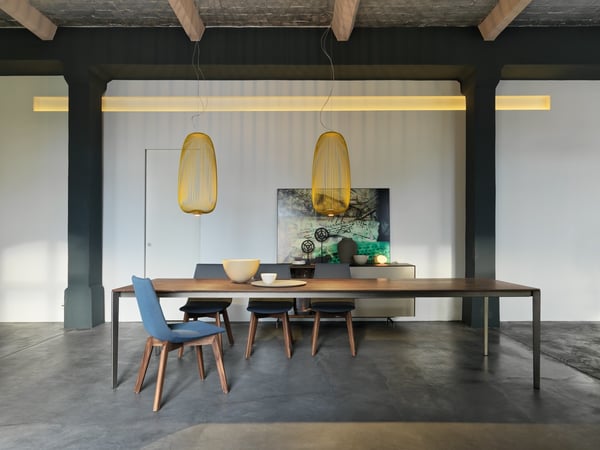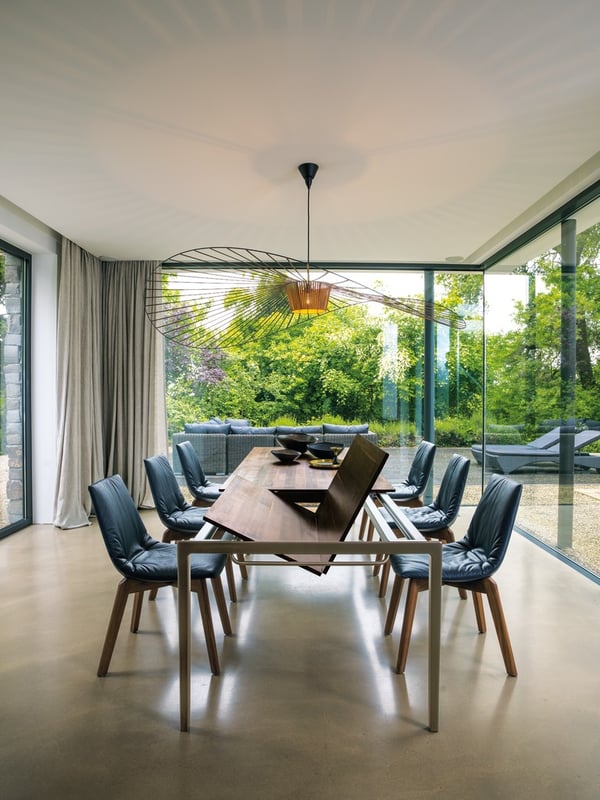 The beauty of the Tak table is in its simplicity. This table is another that is available with an extension of up to 100cm. What is nice about the Tak is you're able to have a simple wood or metal frame and legs, adding an additional layer of customizability to your home.
FROM CATTELAN ITALIA
Eliot Drive Keramik Table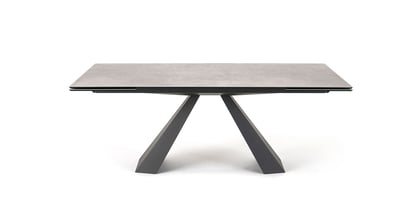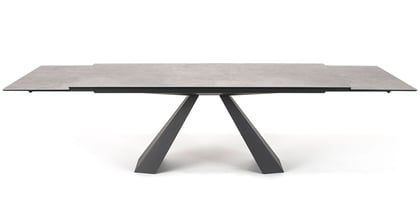 The Eliot Keramik Drive table features not one, but two extensions that are neatly tucked underneath the table when they are not being used, giving you options for how extended you would like your table. These are available in two 38cm or two 47cm extensions with a total of 10 finishes available for the top alone.
Zeus Drive Table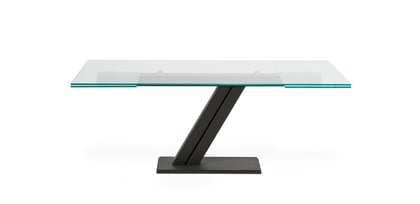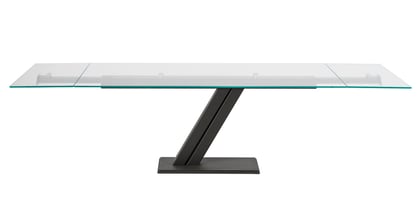 Another extendable table from Cattelan Italia that features two extensions – however, a standout feature of the Zeus table is the tempered glass top and angled metal base. Just like the Eliot table above, the Zeus's extensions are available in 38cm or 47cm.
FROM NAOS
Quasar Extendable Table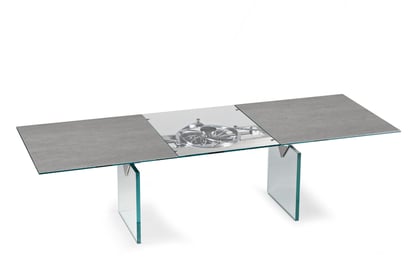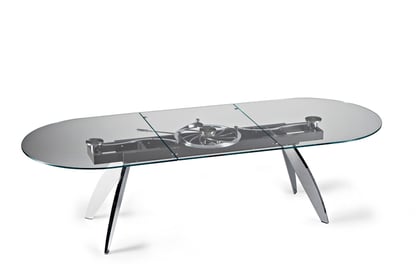 This table is undoubtedly a standout piece for any home. The Quasar table from Naos features an 80cm extension that when the table extends, it splits and moves outward, much like the Flaye from Team 7. Available in with glass tops or metallic tops in an oval shape, the extension mechanism designed underneath the table. It is visible at all times on the glass topped tables, but with the metallic top it only becomes visible once the table is extended.
For more information regarding extendable dining tables, visit Divine Design Center online, call us at (617) 443-0700, or feel free to contact us here.
~ Colin Riddle