Italian manufacturer Alfa Scale was started in the mid-1970s and gained notoriety for being the first Italian company to wooden spiral staircases that were compact and also had the helix-shaped handrail that spiral stairs are known for. Fast forward to them today. Alfa Scale's modern designs truly stand out. How do they achieve such mind-blowing designs?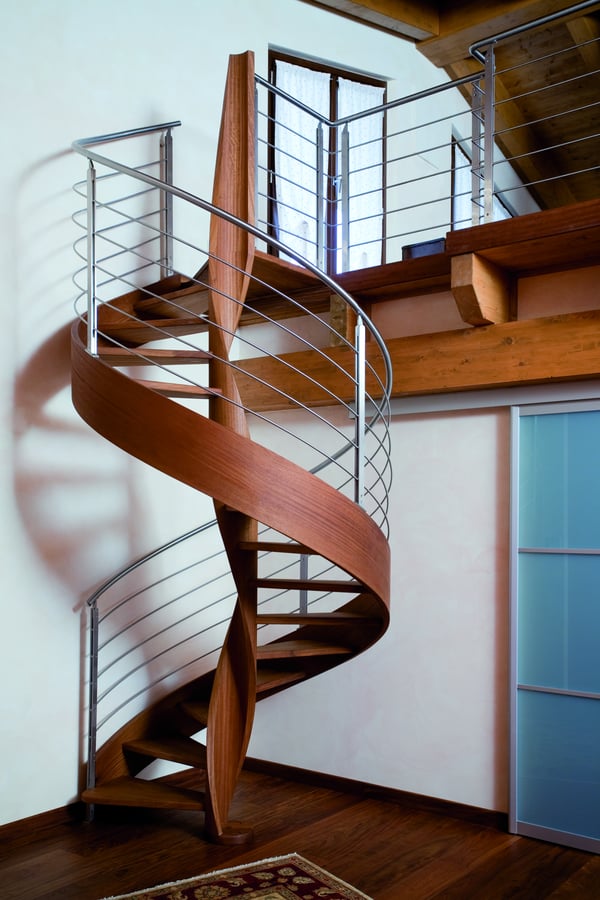 Cantilevered Stairs
A seemingly unsupported stair tread juts out from the wall, giving the stairs a floating feeling while, in truth, the entire system is actually supported within the wall. Cantilevered stairs add an additional layer of openness and minimalism to a modern home that simply cannot be achieved with traditional stairs.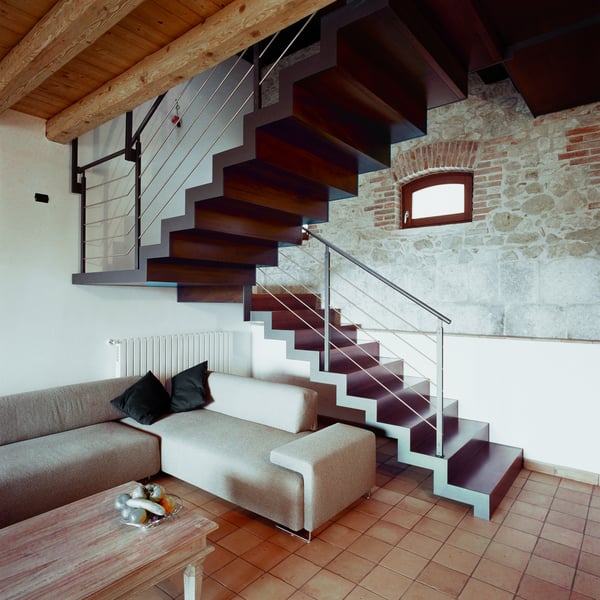 There are a few different ways to achieve cantilevered stairs, but the most common are when the wall supporting the stairs is reinforced with a metal sheet, or within the wall studs that have vertical steel strings anchored to the floor before the wall is to be plastered. It's not uncommon for the tread weight to be shared by the frame within the wall and the structured handrail.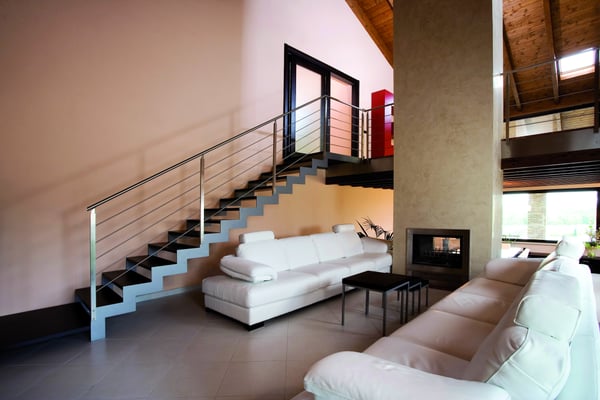 One of the downsides to this type of stair is that it is much more difficult to add these to a smaller remodel as it's much more common to cantilevered staircases to be fitted to new builds and even substantial renovation projects, making them easiest to install if they are planned during the design stage of the project. Installation in an existing building can cause a disruption to the structural support of the building.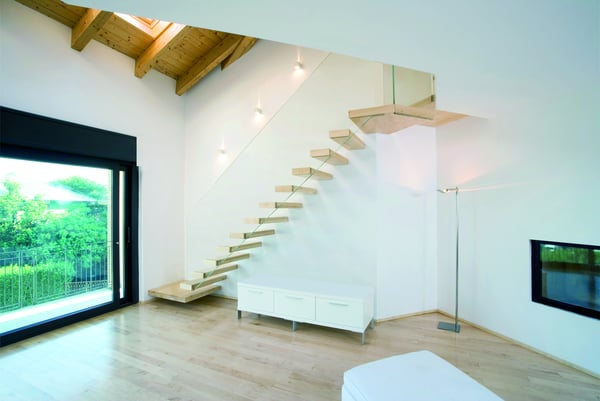 However, one of the benefits of cantilevered staircases is that during installation access between floors is not as limited as it would be in a traditional staircase install. Temporary stair treads can be installed during the installation process while the installation is being conducted.
Additionally, because the support is coming from the wall, cantilevered stairs do not impact any underfloor heating that might be installed as well. Plus, there are numerous different stair material types you can choose from, such as traditional wood, stone, glass, metal, and even composite materials like Corian and concrete.
Highly engineered to achieve an ideal design, cantilevered stairs are sure to be a showstopper in your home.
For more information regarding Alfa Scale and their staircase designs for your next project, visit Divine Design Center online, contact us via the form below, call us at (617) 443-0700, or visit our Boston Waterfront Showroom at 2 Battery Wharf.
-- Colin Riddle