Meet four modern sofas by Arketipo Firenze: all of which are either new to the market and/or new to the Divine Design Center Showroom floor. We're positive you'll love them like we do...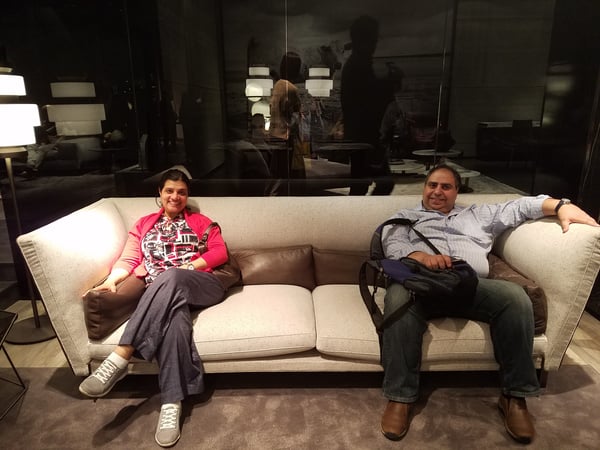 1. Brown Sugar Sofa
"BROWN SUGAR is the new seat system whose expression of modern style combines transitional style with a few elements of softness. The distinctive personality of its design, teamed with the reassuring character of its shapes, give life to a simple, clean and graphic solution. Attention to detail provides a highly appealing uniqueness, with double stitchings which give value to the various elements and subtly enhance its shape. Another special peculiarity of this model are the armrests, monolithic and soft at the same time, extending the sides like a modern short belt. The same armrests can supply several combinations and in the low-wide-narrow version blend the seat with the backrest."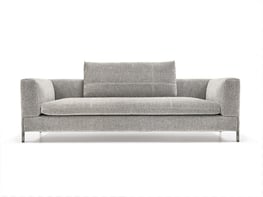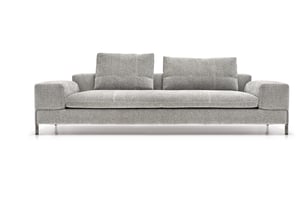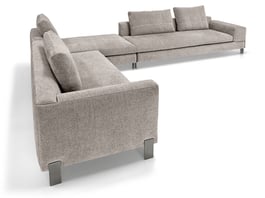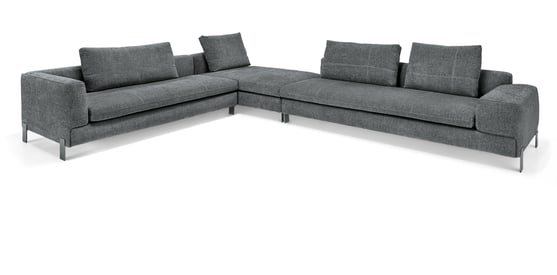 2. Harris Sofa
"HARRIS sofa is a private space, a comfortable and inviting shelter, perfect for intimate moments, for conversation and reading, a place for quality time out from our increasingly chaotic lives. Its strong, well-defined style accentuates its shapes, enhancing its design. The elegant shell contains seat cushions and back cushions, creating a new space where you can relax with a perfect comfort."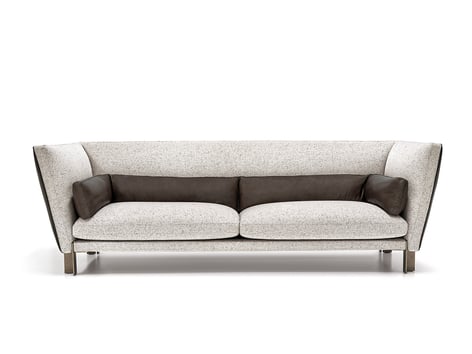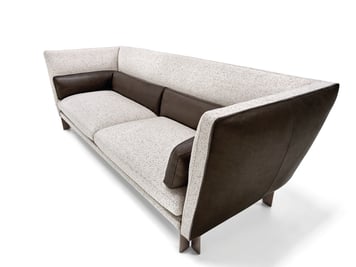 3. Smooth Operator Sofa
We all like diversity in design. And, with that in mind, the industry is picking up on the opportunity to give us - the market - more of what we need and desire. Enter the Brown Sugar Sofa by Arketipo Firenze. This new sofa debuted at the 2018 Salone del Mobile, and we can't keep our eyes off of it. It's cushy seat and reclining back rests go hand-in-hand. If you're someone who enjoys a straighter, seated position on the sofa at home, or if you're someone who likes to "lean back" in front of the sports game, it really doesn't matter. As, the Brown Sugar is designed to meet the needs of all consumer-types: at the same time...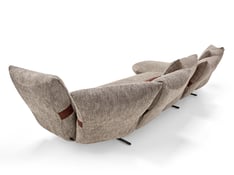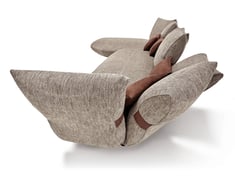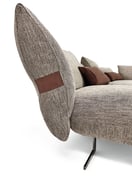 "Unexpected and metaphorical, SMOOTH OPERATOR is a sofa that seduces. It uses a sophisticated language to express the contemporary trends in dynamic conviviality. A refined interpretation of an aesthetic ideal of uniqueness and beauty, thanks to the special mechanism in the backrest which means that the cushions can accompany the movements of the body."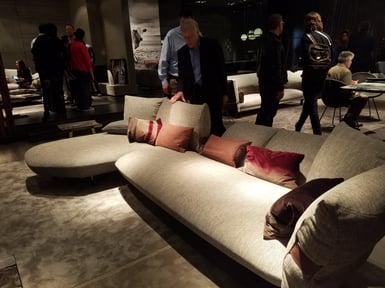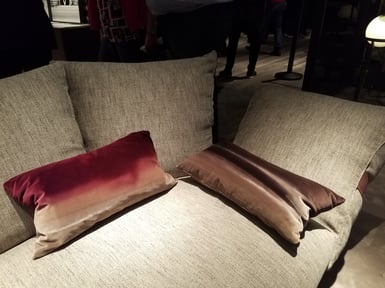 4. The Ego Sofa
Here at Divine Design Center we're so excited to introduce a new sofa on the showroom floor. Draped in the grey Taiga Collection fabric, the EGO sofa's sweeping, contemporary feels offer so much more than the comfort it provides. It's geometric form alludes to the snappy forms and modules similar to that of a Mondrian. However, its rigidity in appearance is surpassed by its plush, enveloping like nature when you plop down on it.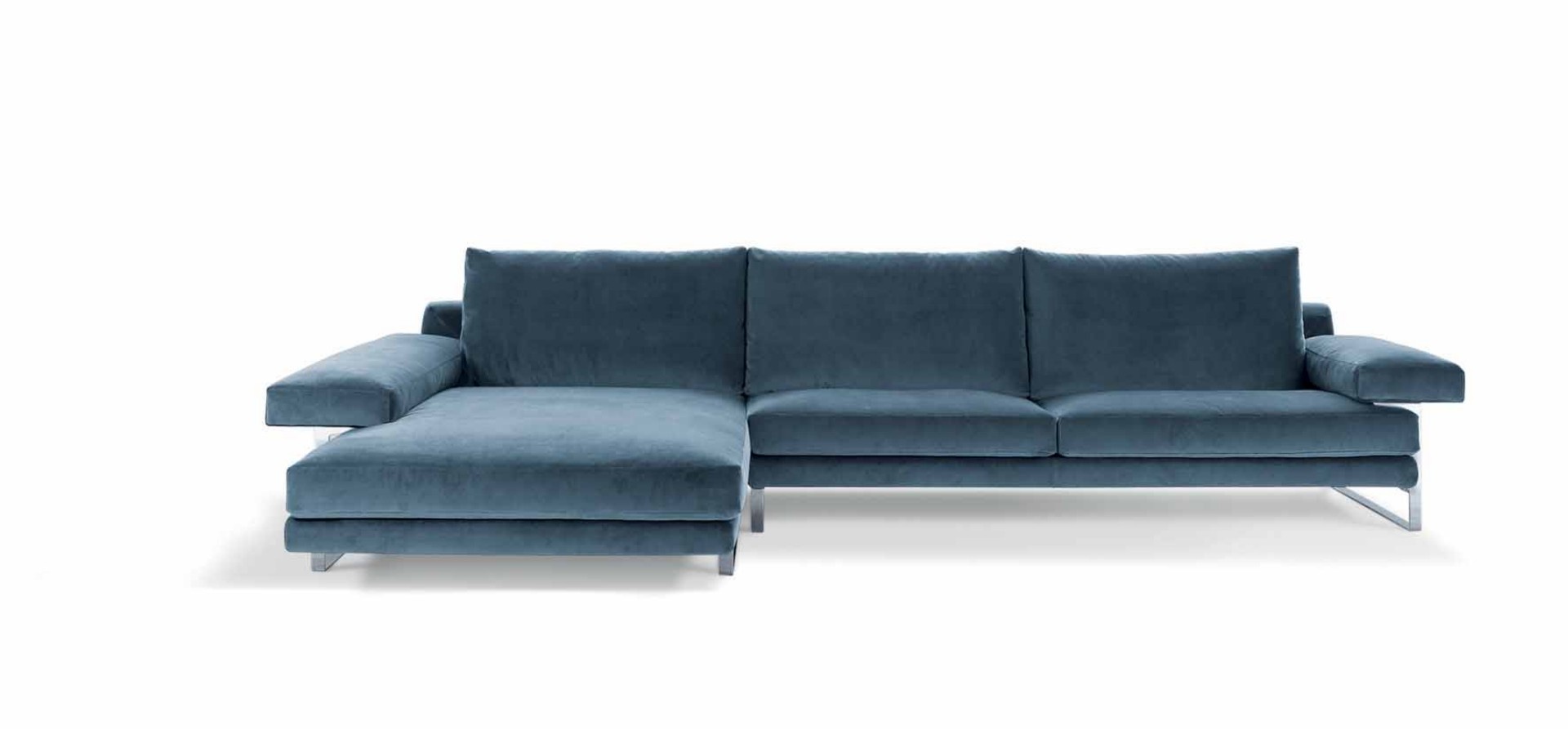 "Carved, geometric lines give it great personality and a unique style combined with maximum comfort. Oversize seat, back and armrests are extremely soft for all round cosiness. Ego is the latest elaboration of the 1980s concept of the sofa. The feet, available in chromed or micaceous brown stained metal, support the wide armrests in down."
For information on sofas from Arketipo Firenze, and/or any other interior design inquiries we invite you to visit Divine Design Center online, give us a call at (617) 443-0700, or take a trip down to our showroom located at 2 Battery Wharf, Boston, MA 02109!
~Madison Silvers