Enter the sofa king.
Or rather, all hail the king of sofas. One sofa to rule them all. Okay, well you probably get it by now. The Rolf Benz 50 sofa stands in reigning glory. So why do you need this sofa in your home?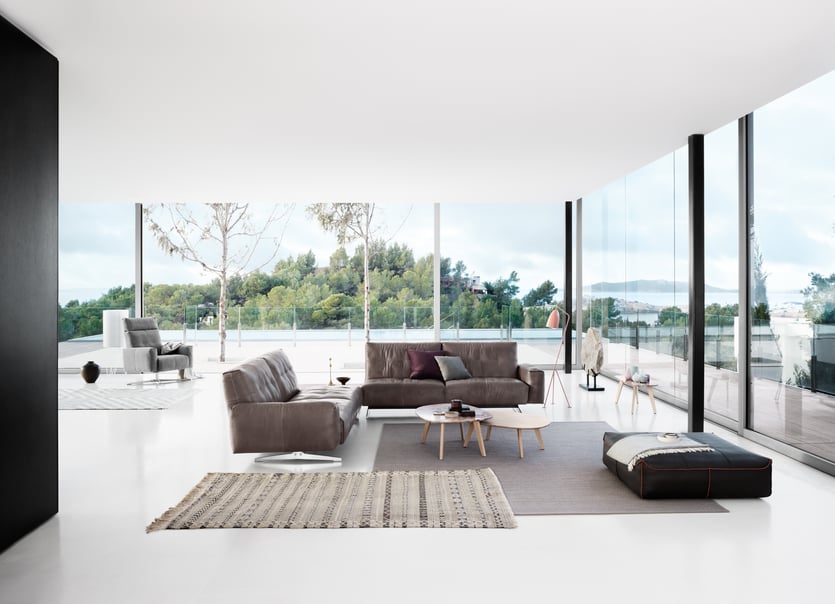 Versatility-
The RB50 is versatile for more reasons than one. The modern sofa comes custom ordered with several different size and modular options. Those inquiring are able to choose from an individual, modular or corner sofa. In lieu of this, Rolf Benz also provides their signature RB50 for clients in two different seat heights and depths. After the general shape and heights + depths are selected, one can pick from roughly 200 fabrics and 100 types of leather to upholster their 50 in. Rolf Benz, gluttons for options, also offer the feet of the sofa in alternately three different finishes. Those being black or silver pearlescent paint and shiny chrome.
Comfort-
Rolf Benz prides itself on comfort. For over fifty years the German company is distinguished from the rest for not just aesthetic design, but also for their focus on comfort. For, what good is a sofa if one can't get cozy on it? With that said, Rolf Benz customized their cushions for any given individual's needs. The furniture manufacturers work with differing layers of foam to ensure the perfect fit. So, whether one tends towards the more firm, or prefers something a bit more softly, the solution lies in the RB50, and/or any sofa by Rolf.
Style-
There is no denying that the RB50 is gilded in style. Although modern motifs dazzle this interior décor piece, fans of the traditional and transitional styles can find solace in this sofa.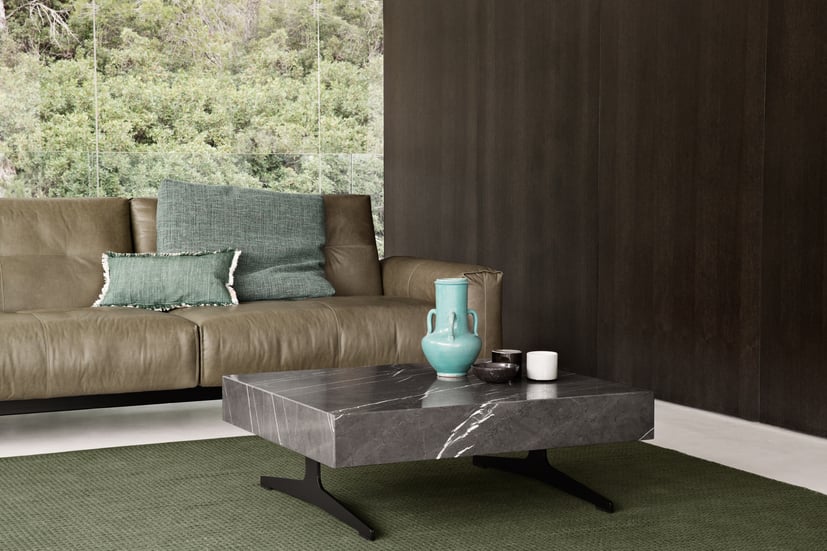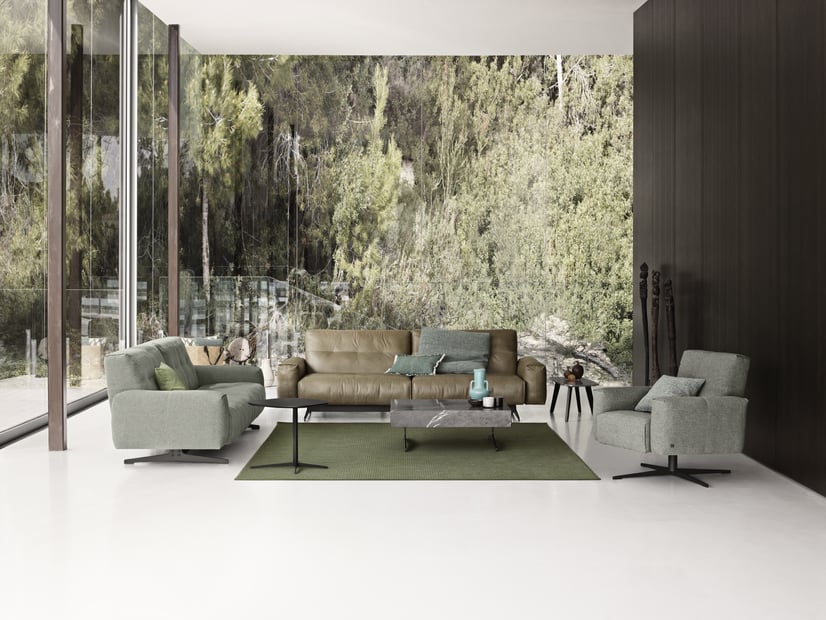 Legacy-
Finally, the RB50 is special in its homage to Rolf Benz's conception in 1962. This "Made in Germany" design (like all of Rolf Benz) was introduced in celebration of the company's long-standing achievements. To own a 50 is to own a piece of history. According to Rolf Benz, "Inspired by our design icon Addiform, this creation, which has been nominated for the German Design Award 2015, has quickly become an international success. As a result, Rolf Benz 50 is celebrating yet another superb achievement in the over 50-year history of producing premium, 'Made in Germany' furniture.
Find out more about the RB50 and Divine Design here.
~Madison Silvers