Our showroom is overflowing with beautiful modern furniture, modern or contemporary kitchens and lots of ideas! Images you see here on our blog do not do it justice. Various rooms are laid out just as they would be in a home environment. It is easy to image a certain sofa in your living room or a wardrobe in your bedroom. Today's Showroom Spotlight is on the elegantly modern Vela Sedia chair by Reflex. This chair is part of the Disegno collection and makes a stunning addition to any dining room, living room, office or corporate conference room.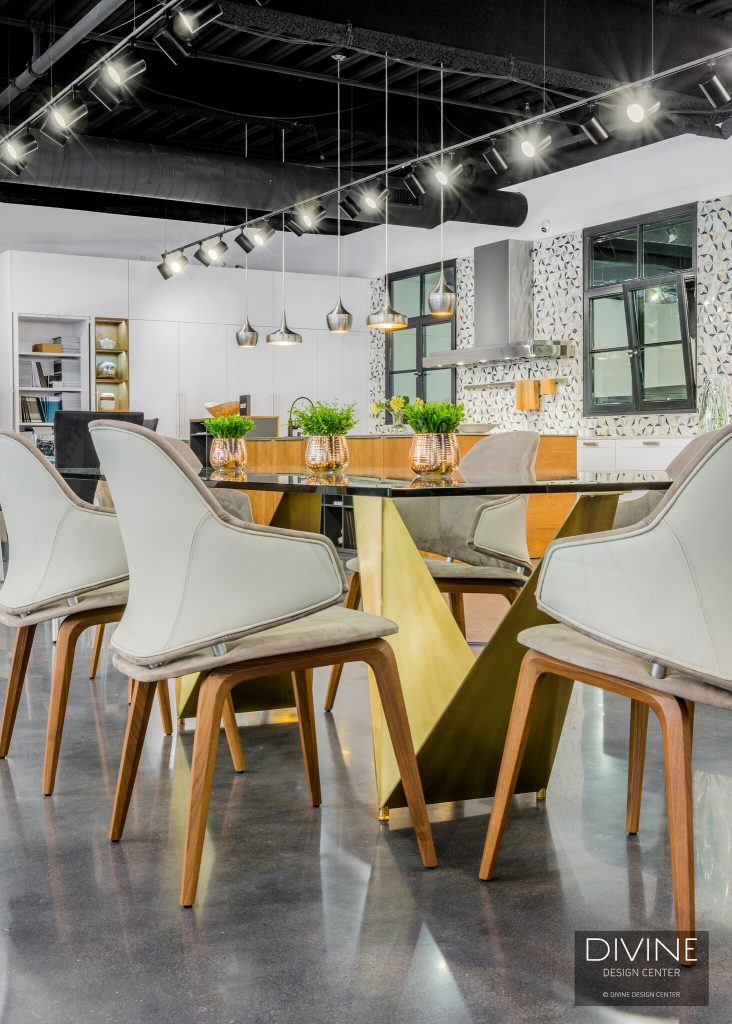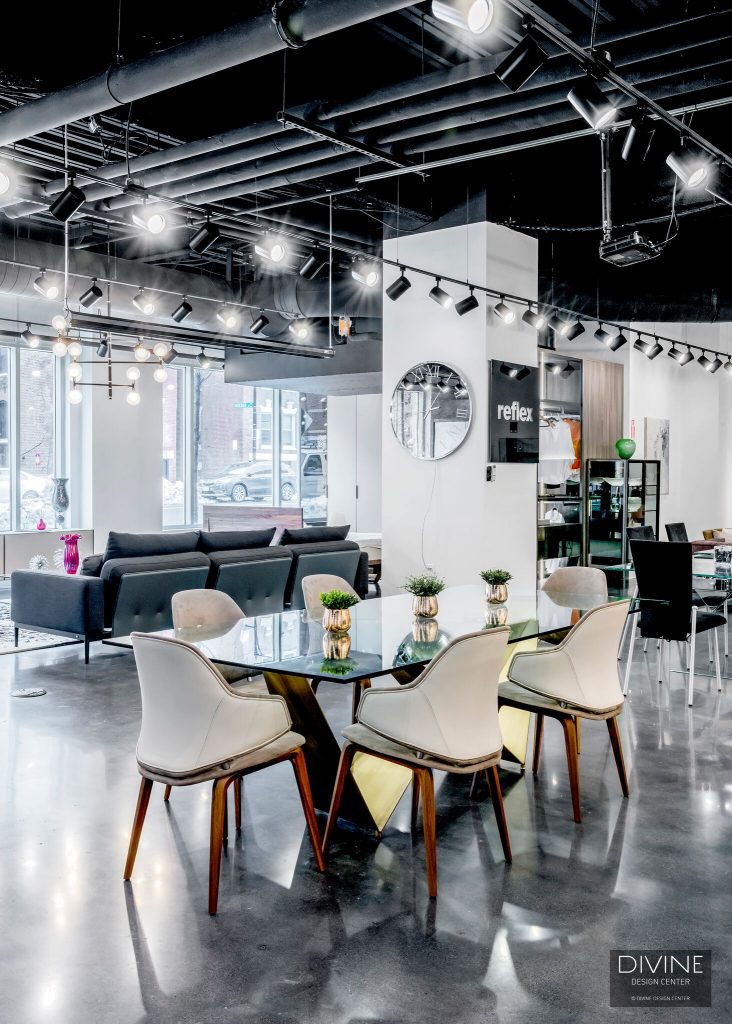 The Vela Sedia chair comes with a wooden based constructed of Canaletto walnut. The shell of the chair is constructed in resin and wood. Upholstery on this chair is in leather and is available with or without quilting. There is also an option which has a metal base in a shiny chrome finish. This again comes in leather upholstery that is available with or without quilting.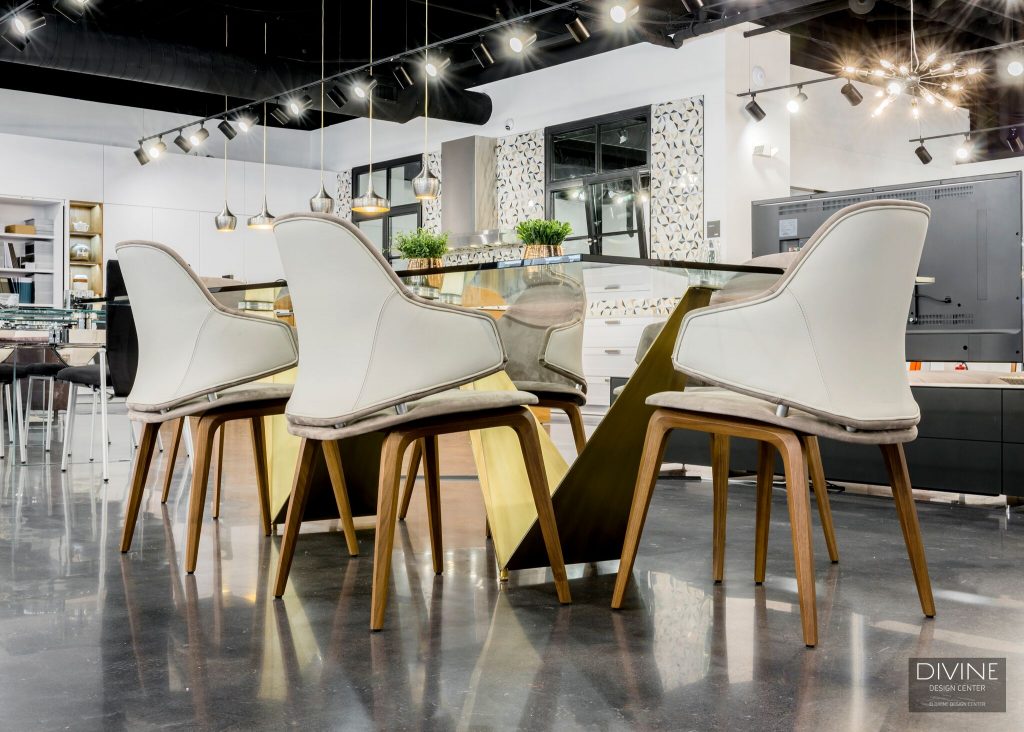 In our showroom we placed these chairs around a very modern dining table. There have the profile of an armchair but still feel light and versatile. Take an up close and personal look at the Vela Sedia chair by Reflex when you stop by our showroom!