All of the kitchens in our showroom feature large kitchen islands. Whether these islands are from LEICHT, Doca, Arrital or Team 7 they all include long islands with miles of storage in every possible combination you can dream of. When closed they all look like a simple bank of cabinetry. When opened they are a whole different story. Dishes, platters, recycling, trash, refrigerator drawers, warming drawers, ovens and dishwashers can all be found in a myriad of design layouts and design styles.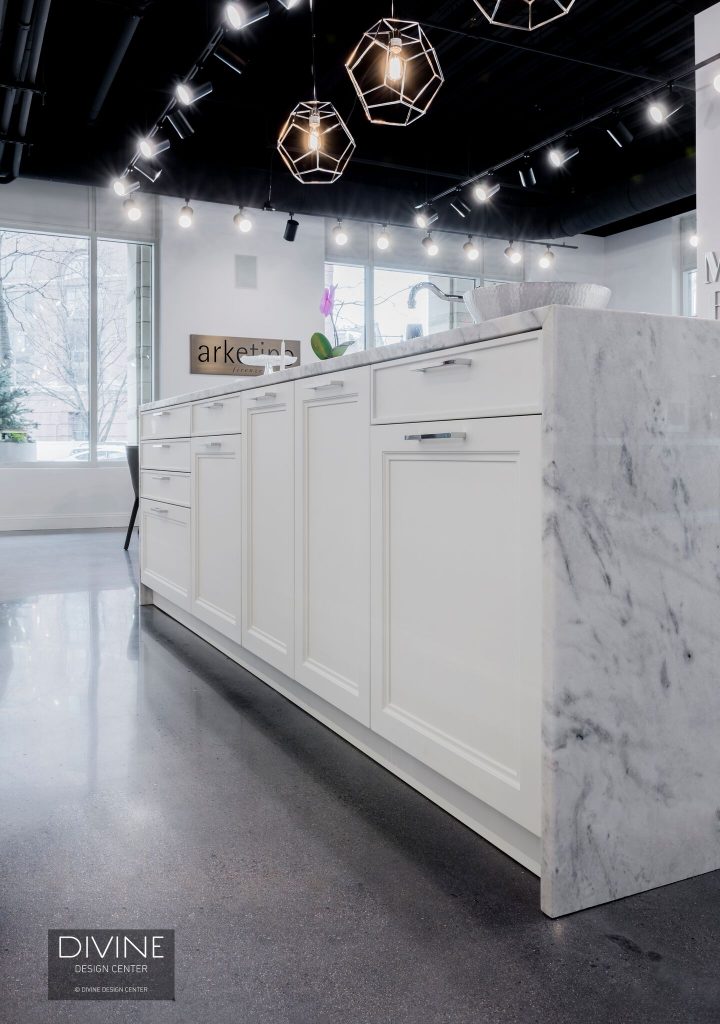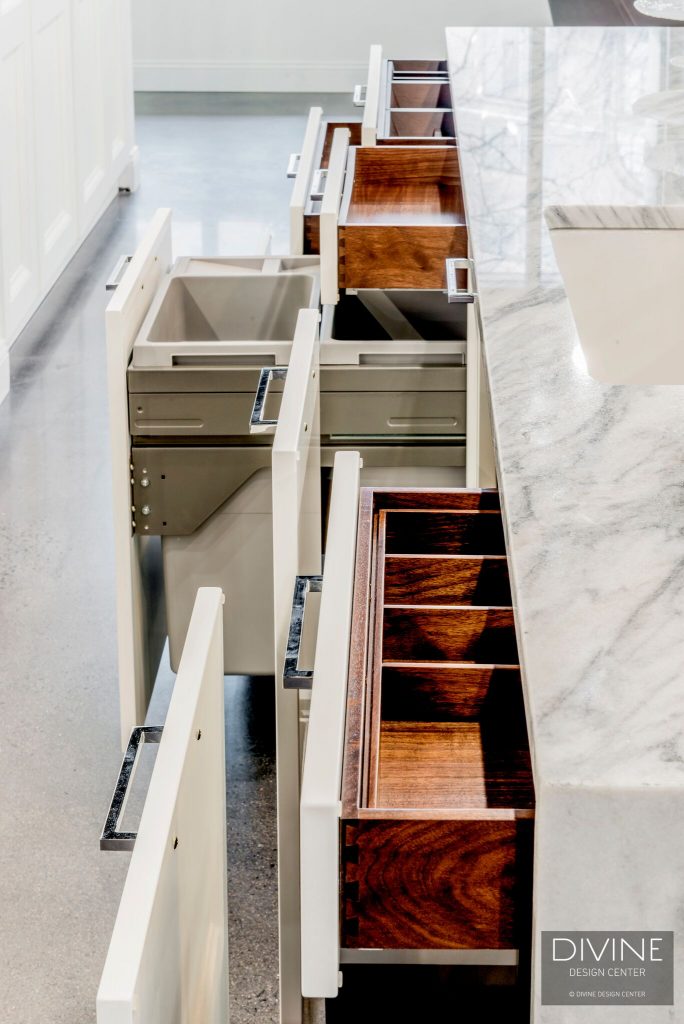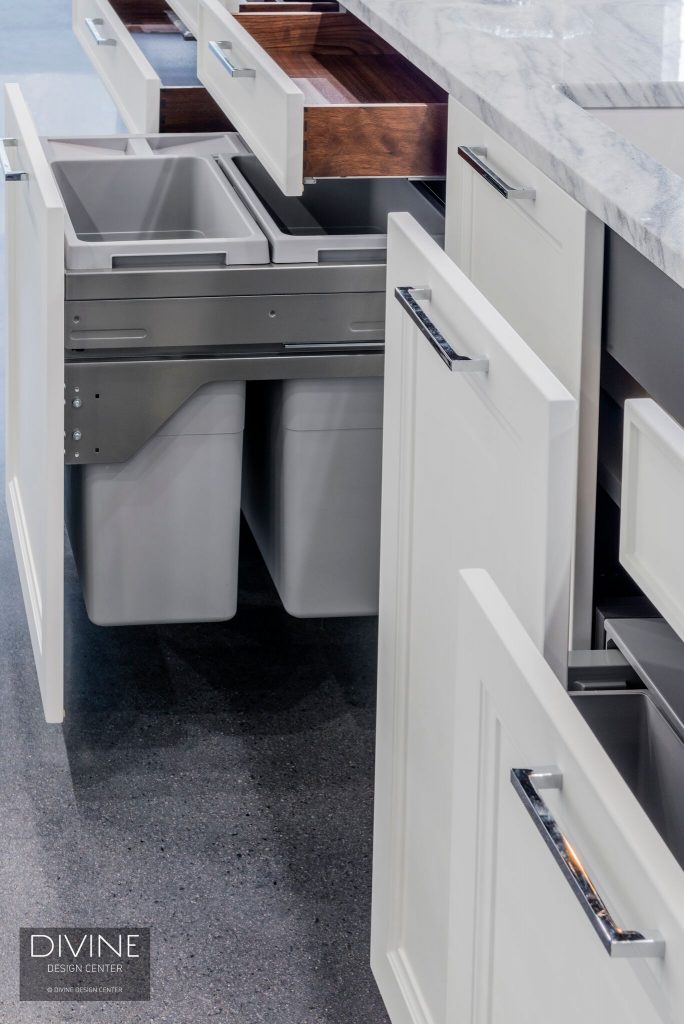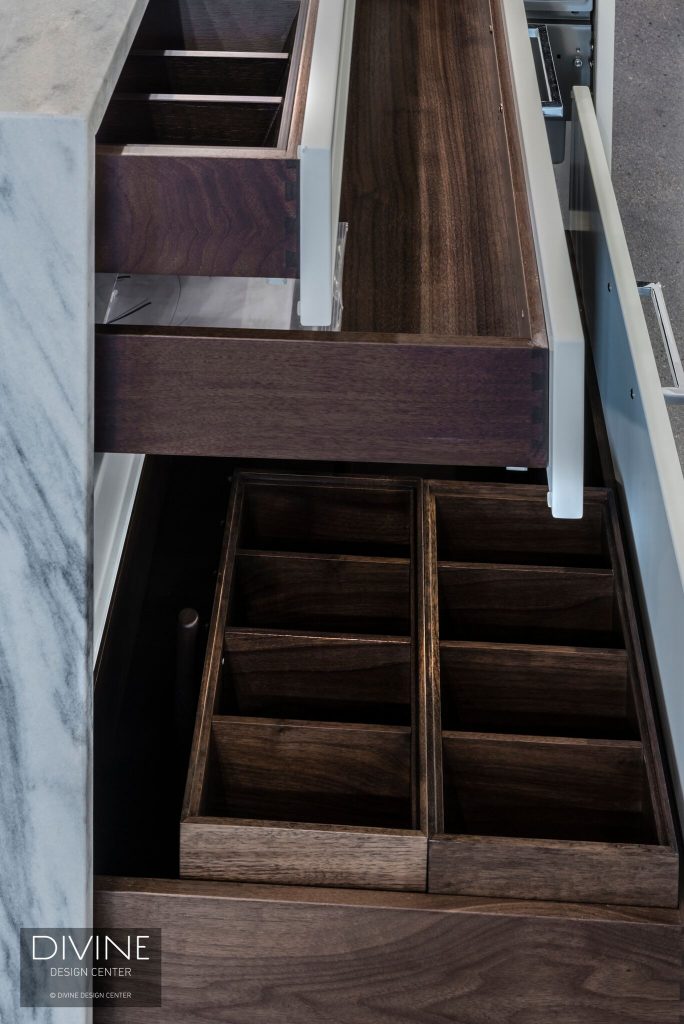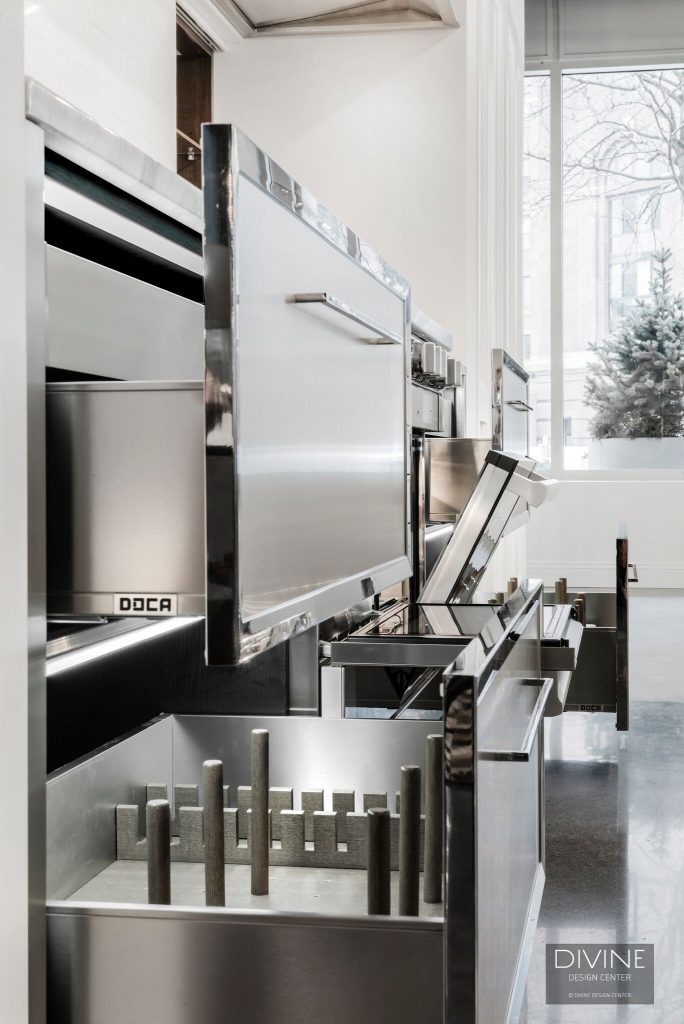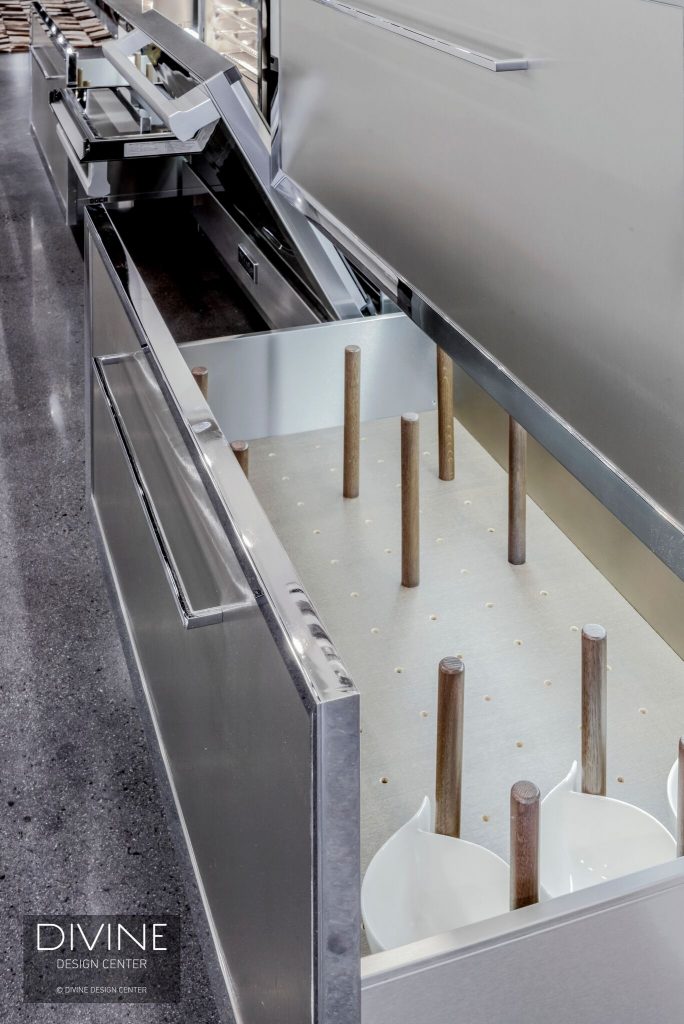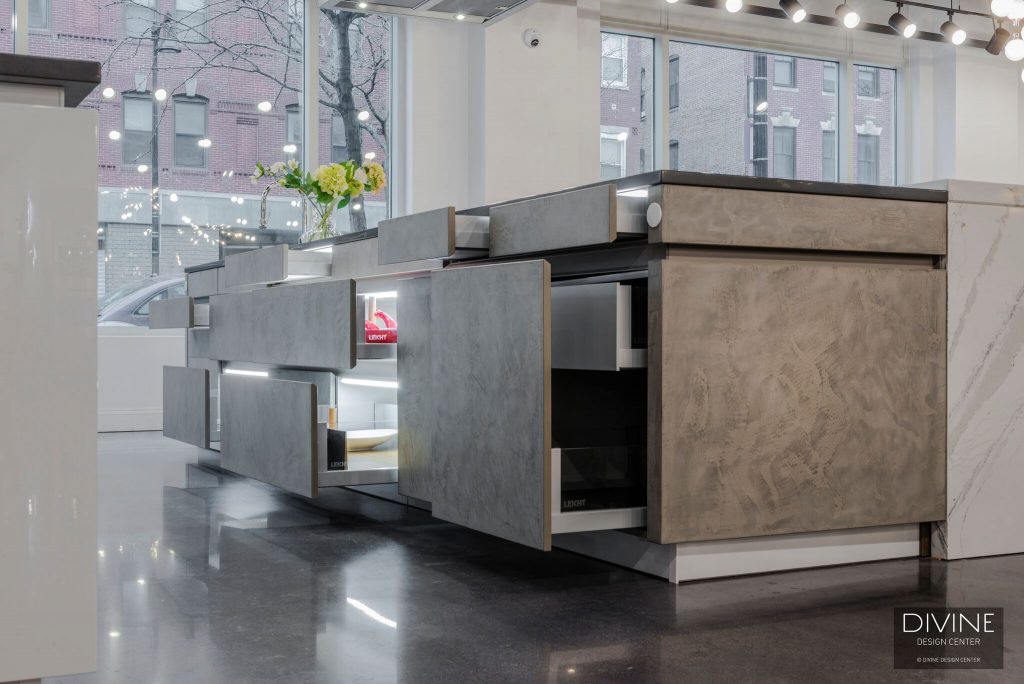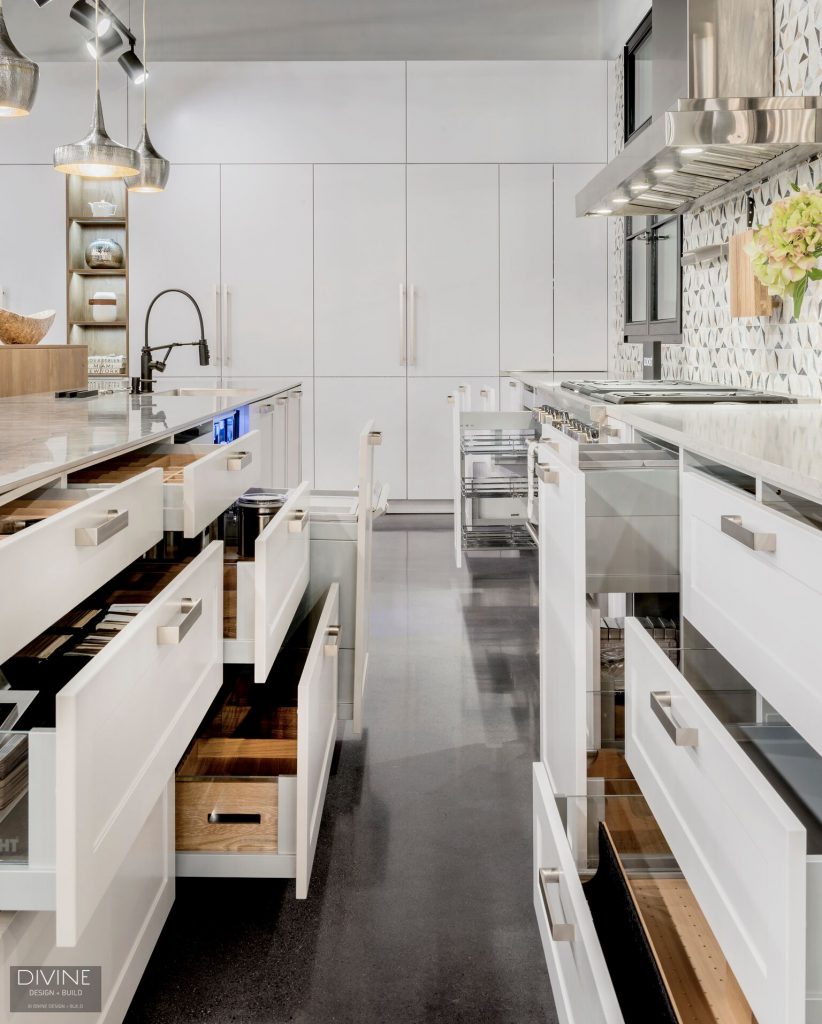 When your kitchen is designed by an expert nothing is left to chance. We will take your wish list and make it a reality in your new kitchen. Our lines of kitchens come in a variety of style, colors, and finishes. We carry LEICHT, DOCA, Team 7 and Arrital kitchens and have a number of option available for you to come and see for yourself. Our designers will walk you through the entire process until the outcome is nothing but perfect.
Divine Design Center is the perfect choice for your kitchen renovation project. Not to mention the rest of your home. Take a look at our projects on Houzz, our showroom at 2 Battery Wharf in Boston, our online showroom as well as our blog!