Kitchen backsplashes can really add personality to your space. Whether you use authentic tile, a sumptuous slab of marble or a gleaming sheet of stainless steel it is a focal point for your kitchen. What if you could make that focal point not just beautiful but personal as well. We experimented with this concept using a large scale artwork backsplash. With the help of photographer Keitaro Yoshioka, who does architectural and interior photography for Divine Design Center, we were able to bring a bit of Boston into one of the kitchen backsplashes in our showroom.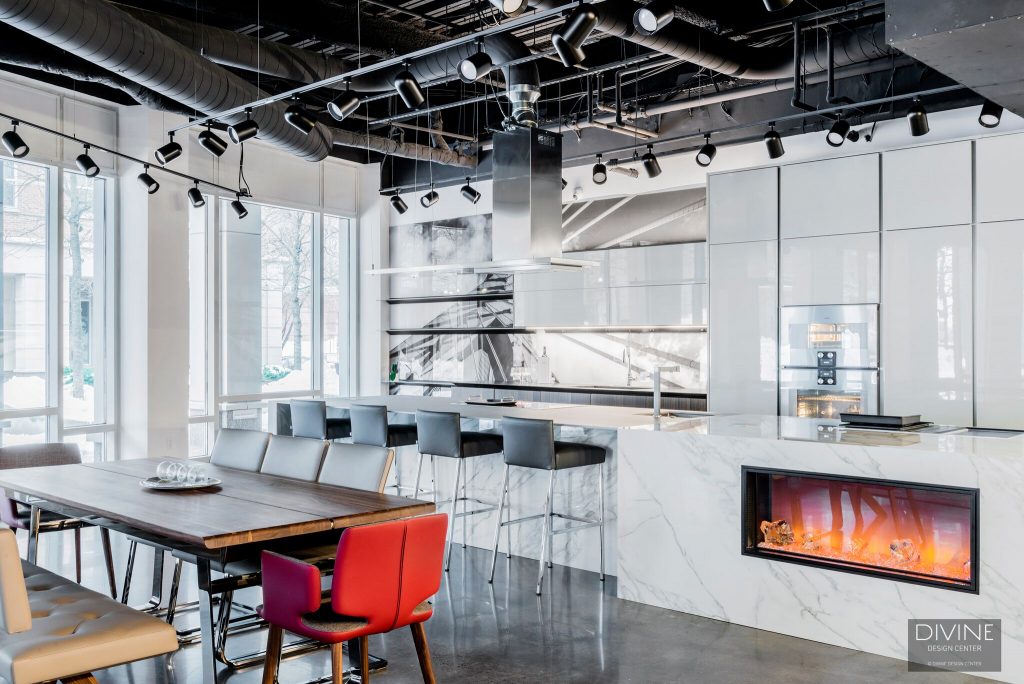 Keitaro took a beautifully angled shot of the Zakim Bridge, which is the dramatic bridge that spans the Charles River in Boston. This iconic cable-supported bridge is a piece of art in itself. The view of the bridge and the bright sky above create a stunning photograph in and of itself. We then took that a step further.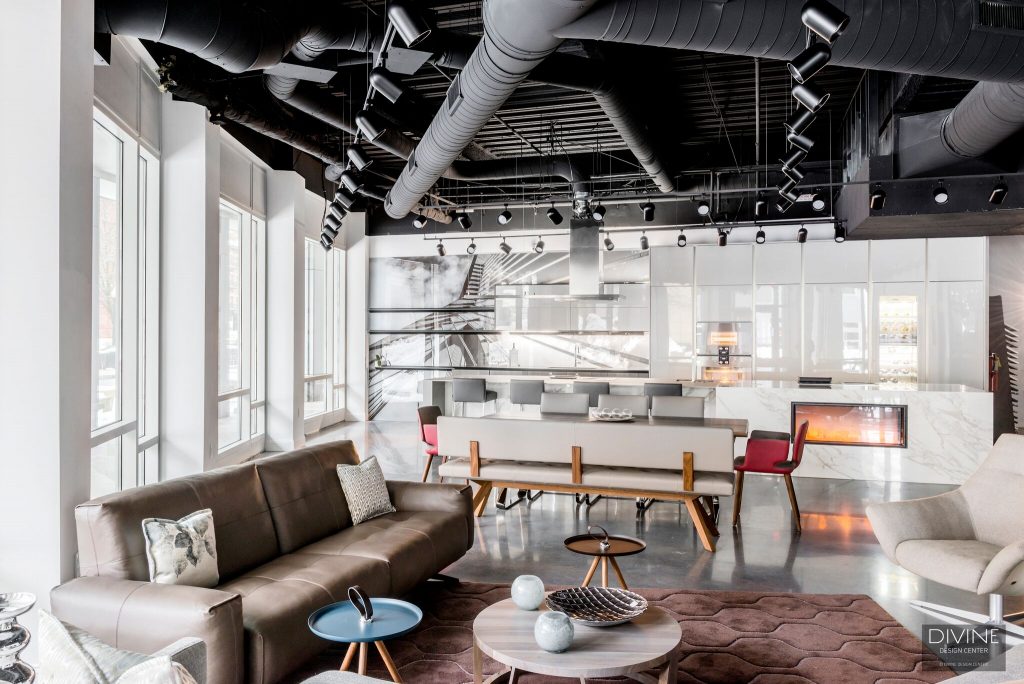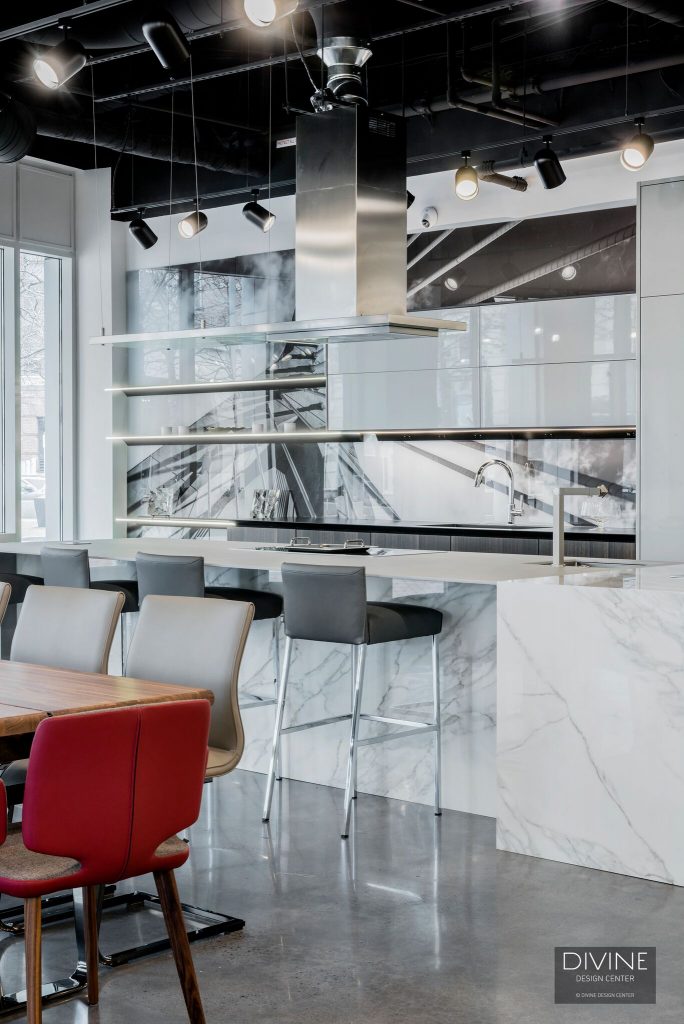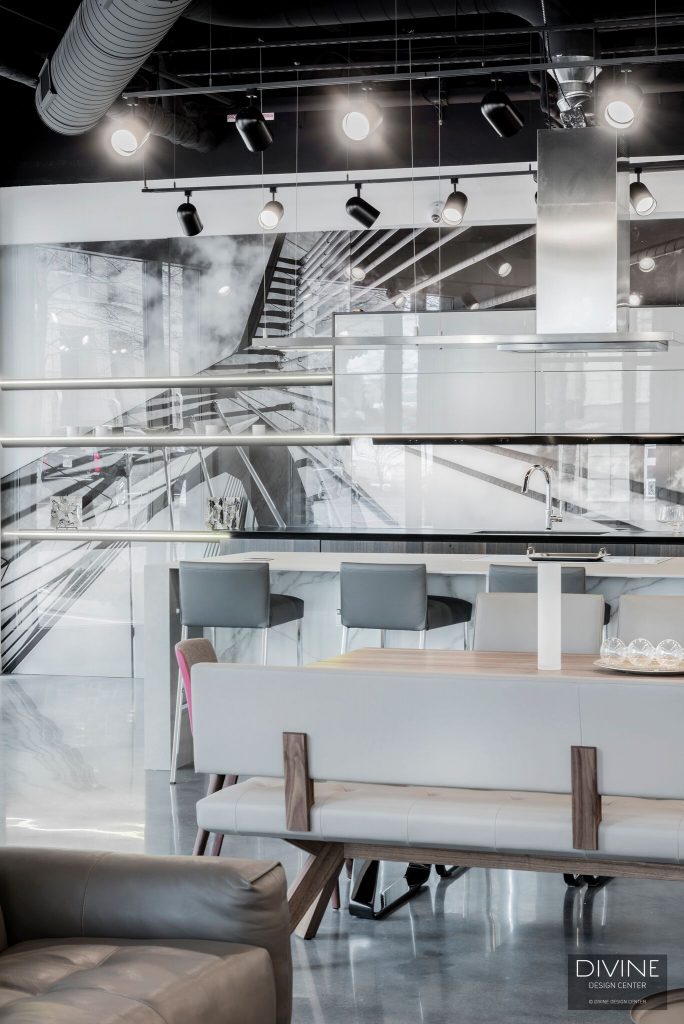 The photographs were printed directly onto the glass used in the backsplash. The glass was installed along one wall with some variations. Along one section the photograph runs the full height of the wall. It then is broken up by the lower cabinetry for an expanse before being obstructed a bit by upper cabinetry. Any open space is filled with this iconic image.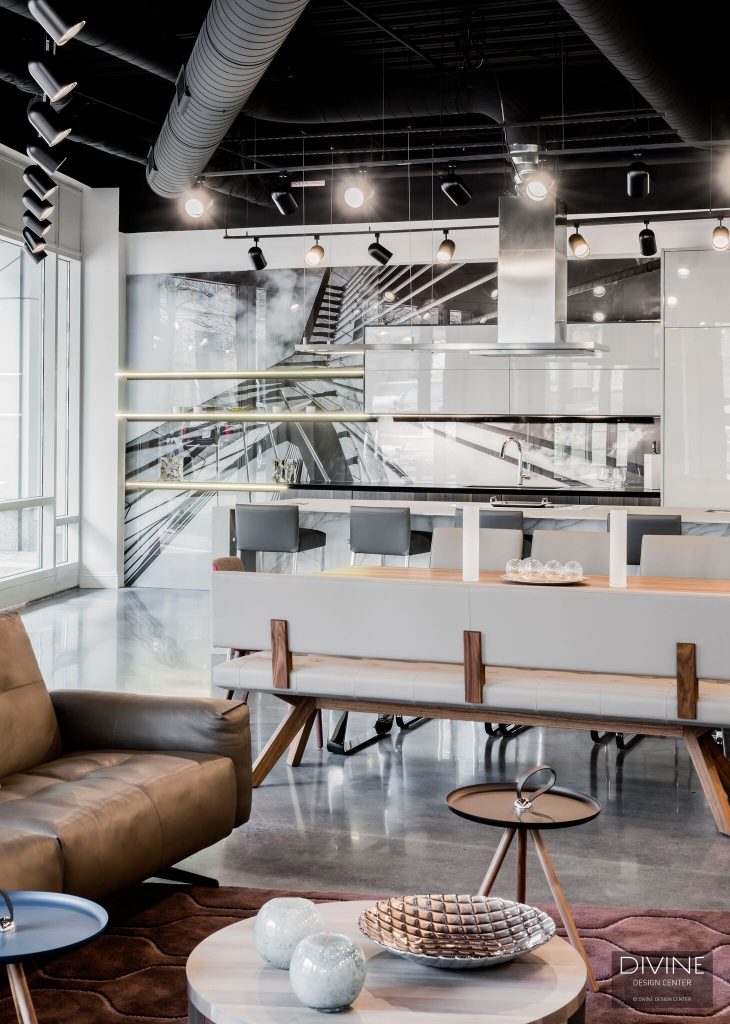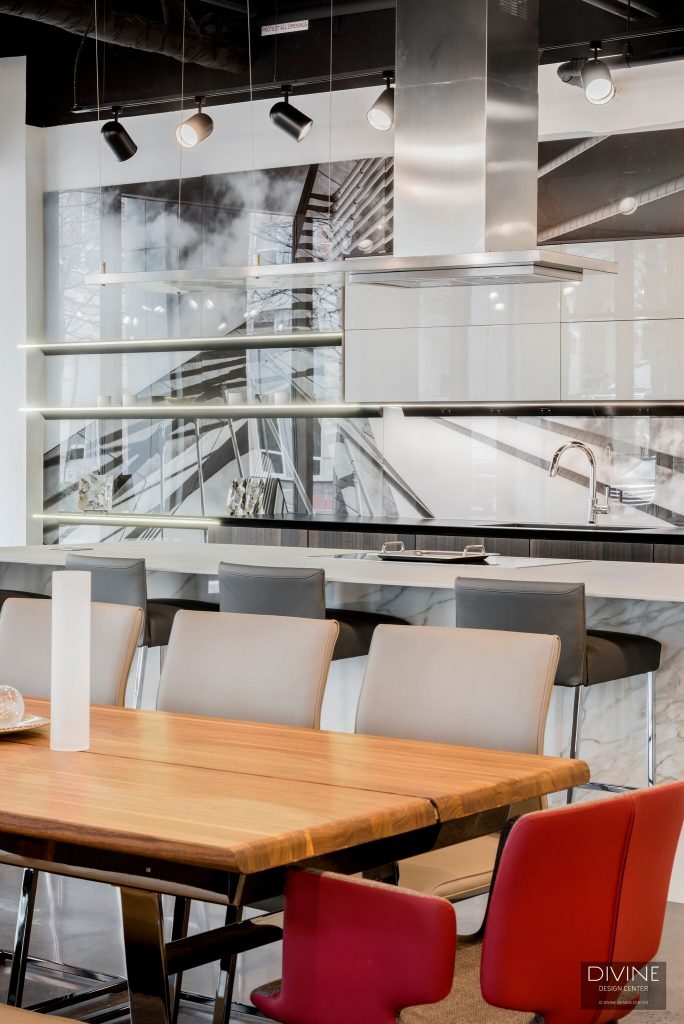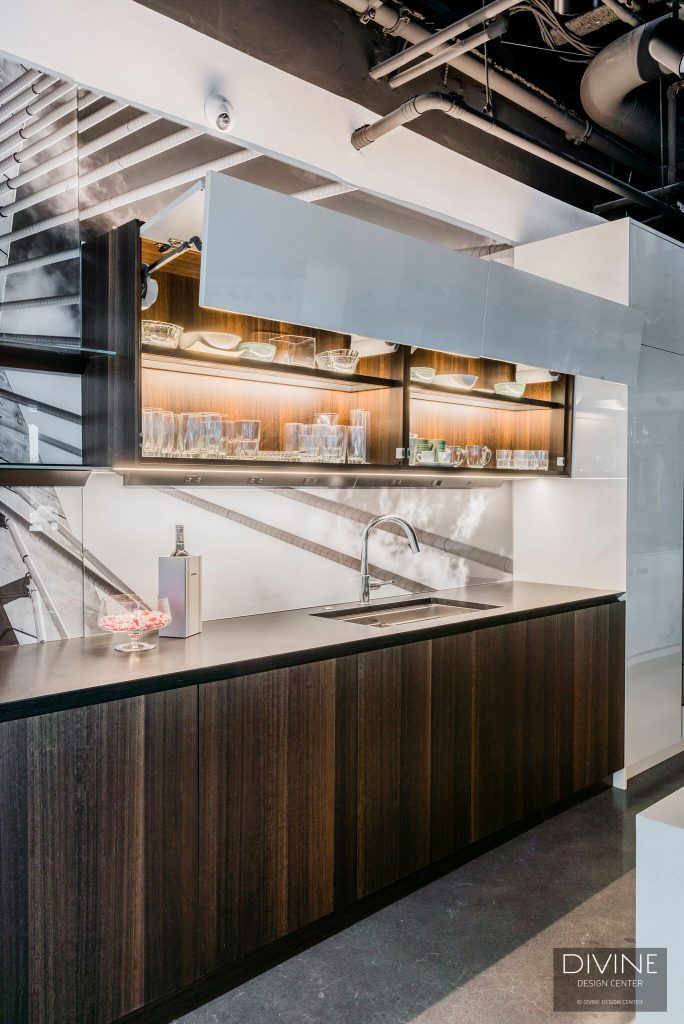 This concept can easily be reproduced in your own kitchen or a client's kitchen. You can find inspiration in a location that has sentimental meaning to your family, an iconic landscape or city scape or just a beautiful photograph that deserves a focal point.