Every two years, the world's biggest, best, and most innovative kitchen designers gather at imm cologne and LivingKitchen -- a joint trade fair in Cologne, Germany that not only attracts top manufacturers, but brings more than 150,000 visitors through its doors, too.
The trade fair gets its name from the fact that kitchen designers actually build out and set up entire kitchen models, so the fair is essentially like walking through dozens of showrooms at once.
This year, one of the brands we carry, Team 7, put on an impressive display at the fair, which took place from January 16-22, 2017.
The Austrian brand's kitchen displays included six different spaces featuring their latest designs and developments. Each was beautifully constructed to ensure a realistic comparison to what the kitchens would look like in an actual home.
Team 7 Linee Kitchen
The perfect option for a small space.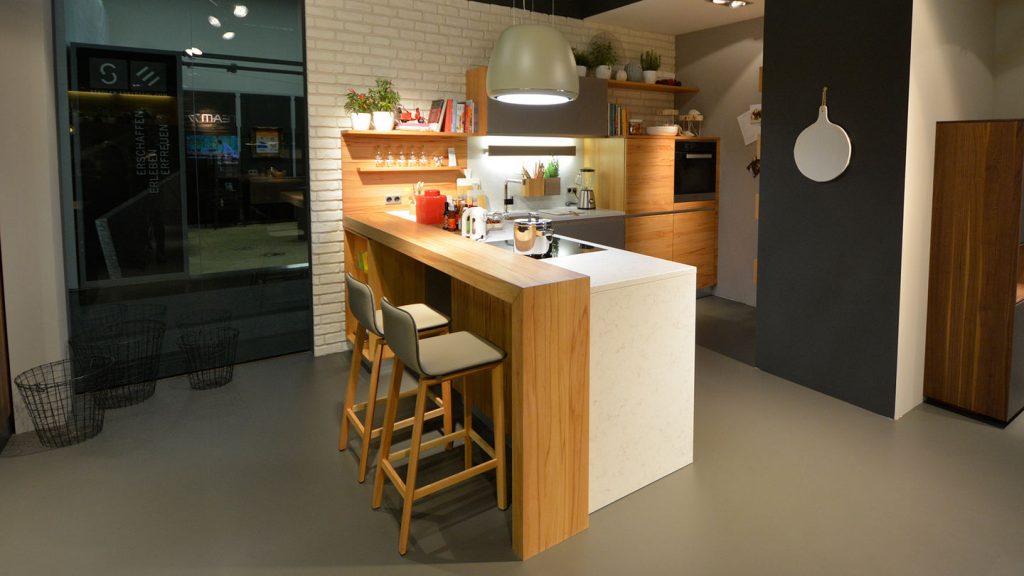 Team 7 Black Line Kitchen
Kitchens don't get much cooler than this one.
Team 7 K7 Kitchen Island
This sculptural kitchen island is instantly the focal point of the space.
The Team 7 space at Living Kitchen
Team 7's display emphasized the company's commitment to using the highest-quality, sustainably harvested hardwoods.
Team 7 Filigno Kitchen
A perfect marriage of contemporary design and warm finish.
Team 7 Loft Kitchen
The simple, no frills Loft kitchen has a polished industrial feel.
Team 7 Tak Table
The lone dining area at the show featured the brand's Tak dining table.
To find out more about these modern, all-wood kitchens, to see products in person, or to explore design options for your home, visit Divine Design Center in Boston.
All photos via Team 7