Make the Cubus and cubus pure wall units from Team 7 and integral part of your living room. With elegant colored glass surrounds the cubus set the stage for the hand-sorted solid wood fronts. The fine glass edges and recessed plinth create a light, floating visual appearance. The modular body system of cubus pure can be planned individually, accommodating numerous heights, widths and depths, as well as various types of wood. For the glass surfaces, you can even choose your own personal favorite color.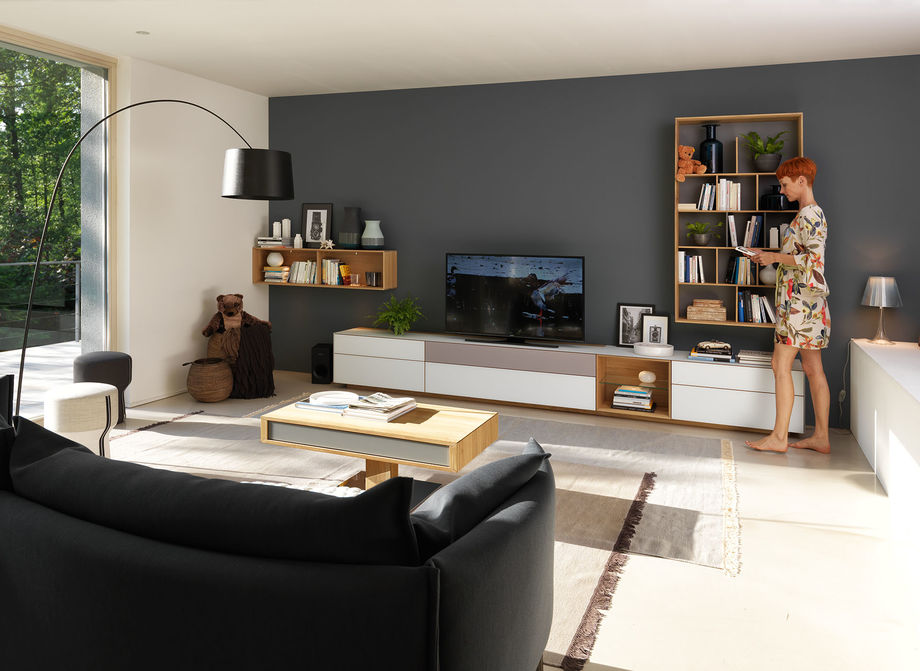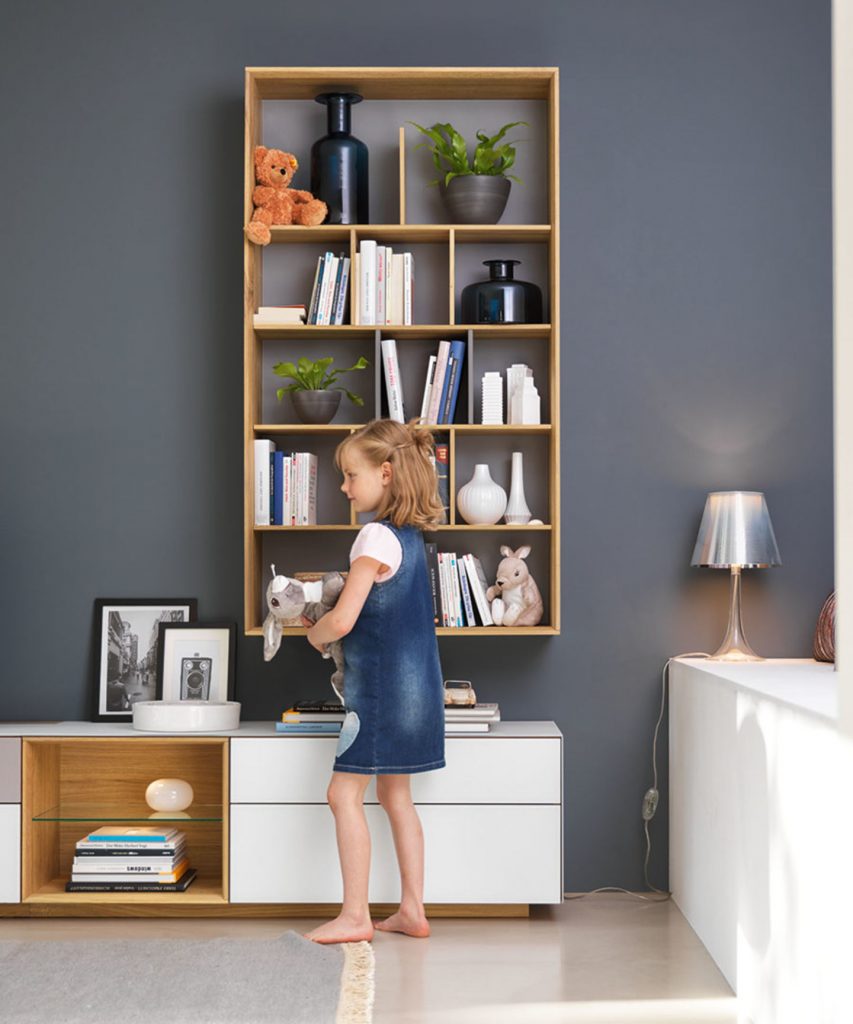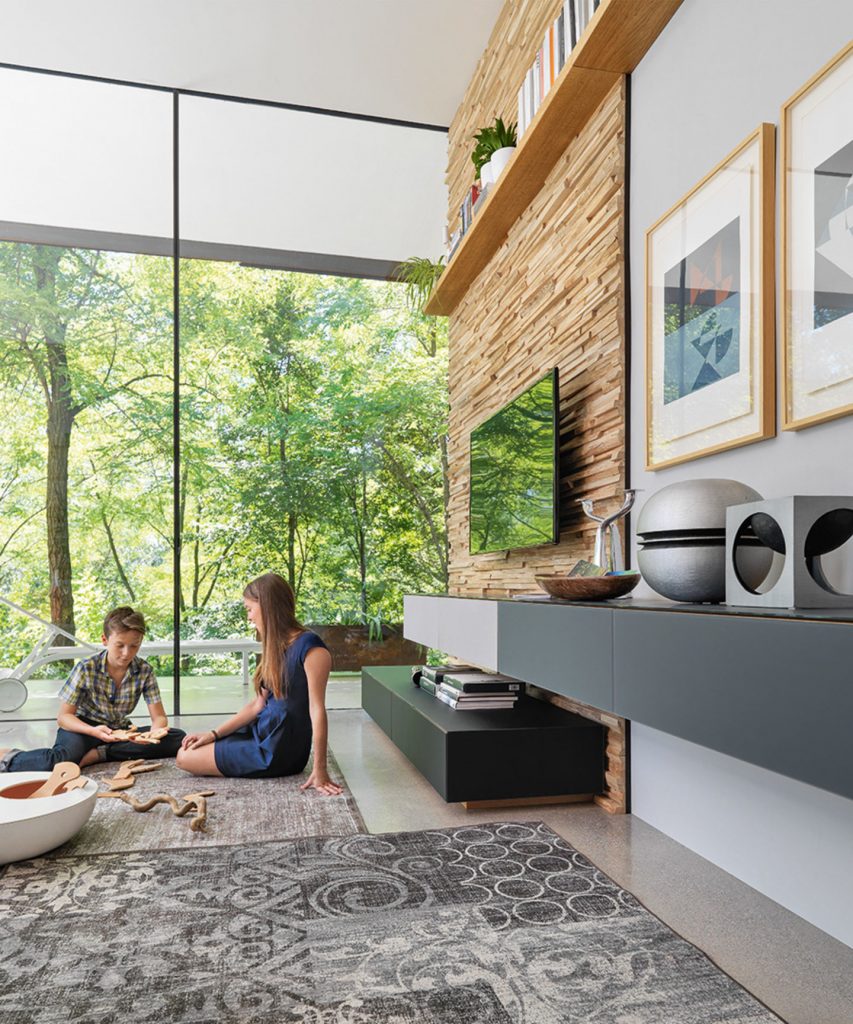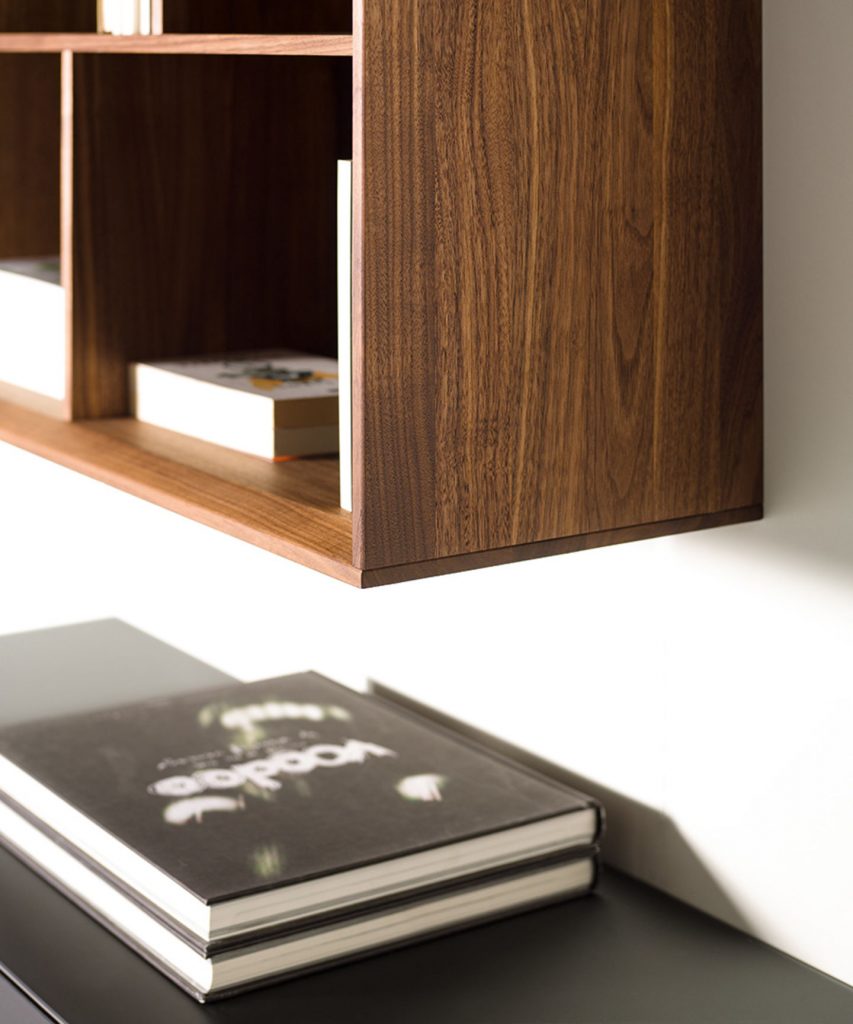 A glass table top can also be selected as an option. The modular body system can be individually configured with 13 heights, 5 widths and 4 depths.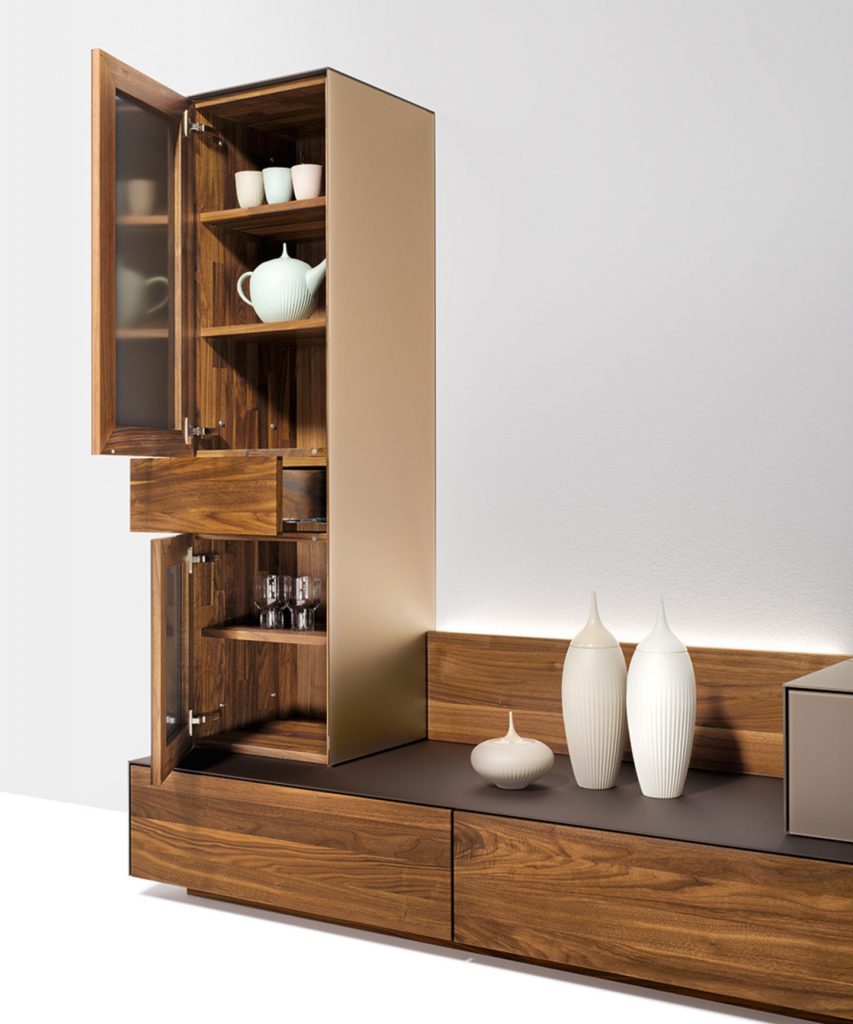 In the version with the smallest body depth, the design elements allow for a variety of combinations: three different partitioning modules and a movable, leather-covered divider structures the interior in a flexible and surprisingly simple way.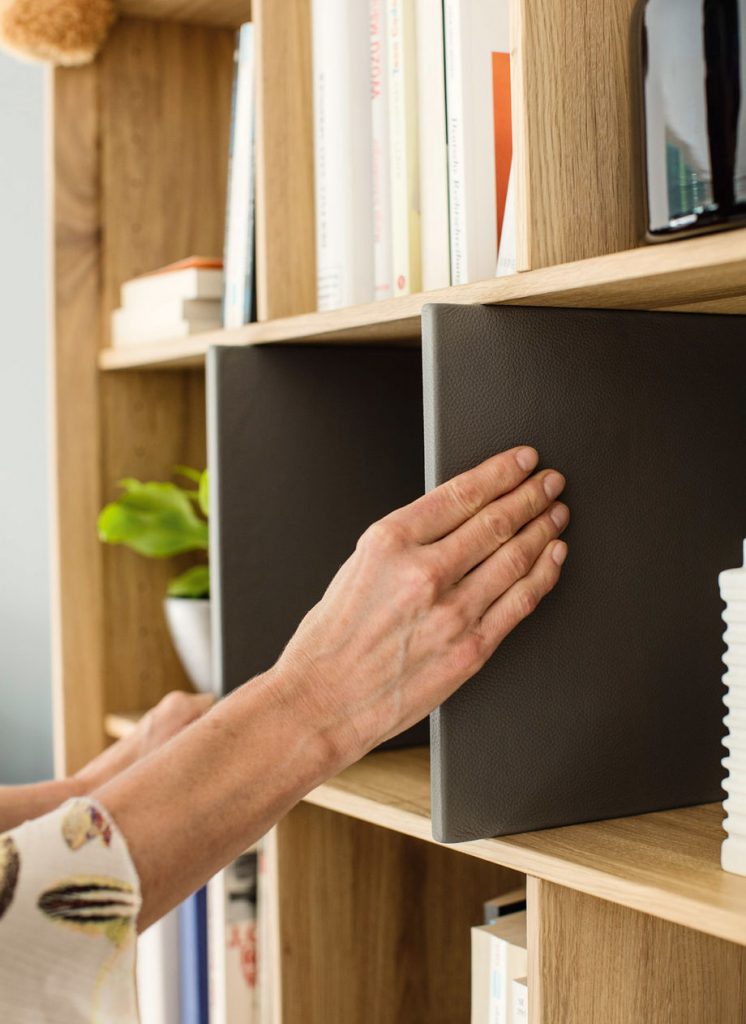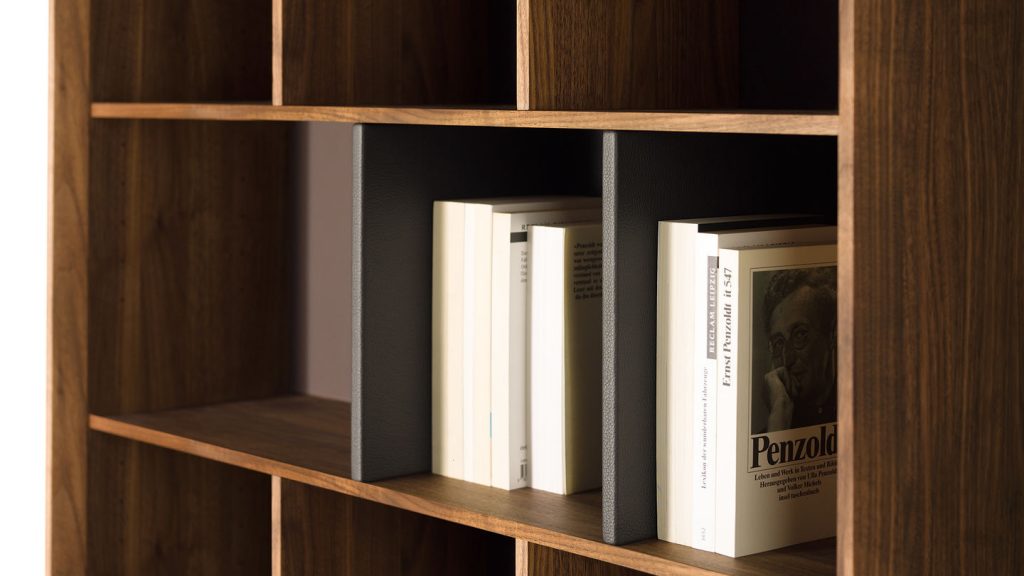 Each unit can be custom tailored to your design style and architecture down to your color choices, handles, mounts, frames and wood finishes.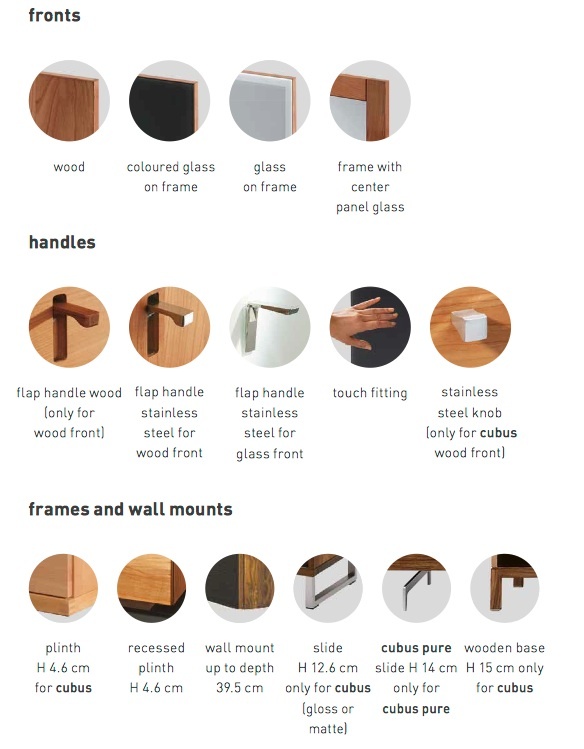 Details which are typical for any TEAM 7 products such as slot-and-pin connections for the frame and base, finger-jointed drawer and solid wood fronts sorted by hand. All these details highlight the quality of the craftsmanship of the entire cubus range.