Ingenious storage solutions can alter the way a kitchen is designed. Hidden compartments and surprise cabinets with hardworking interiors are a great example of this. If all the working items are behind the scenes (or cabinets doors in this case) it allows for a much more open and calm looking kitchen. The exterior view is what is visible day to day. Create some modern storage solutions to make that possible.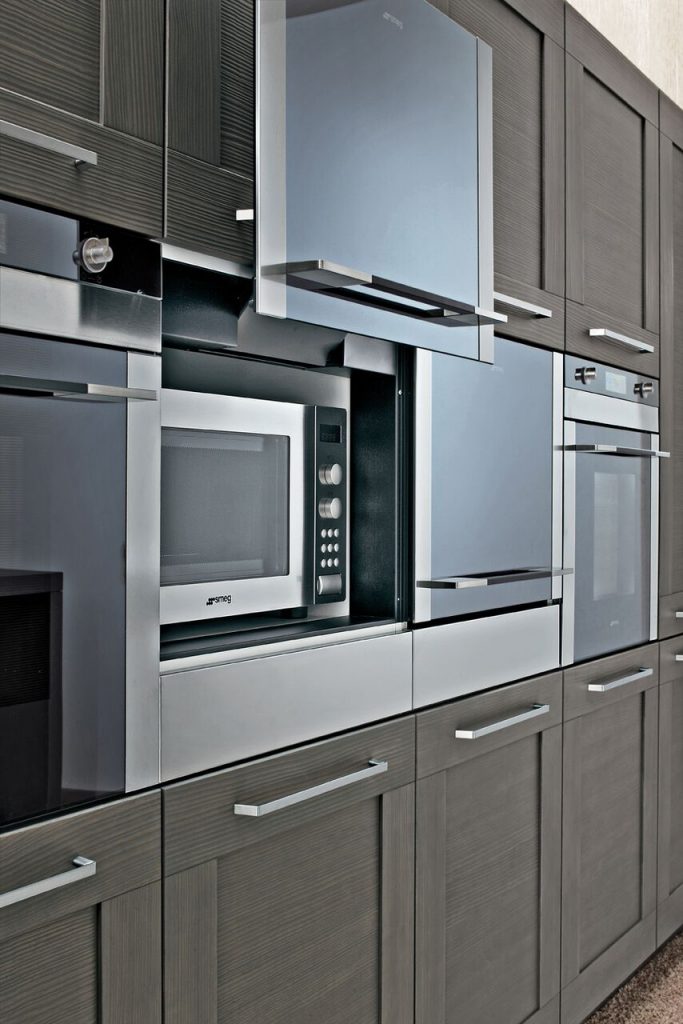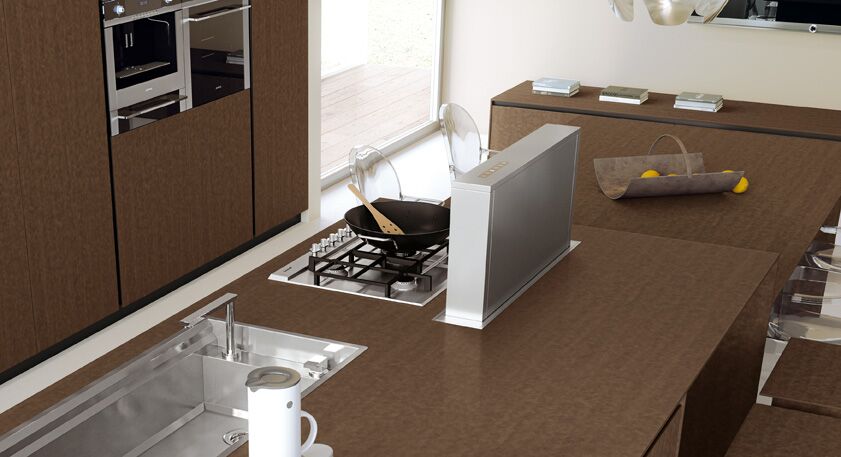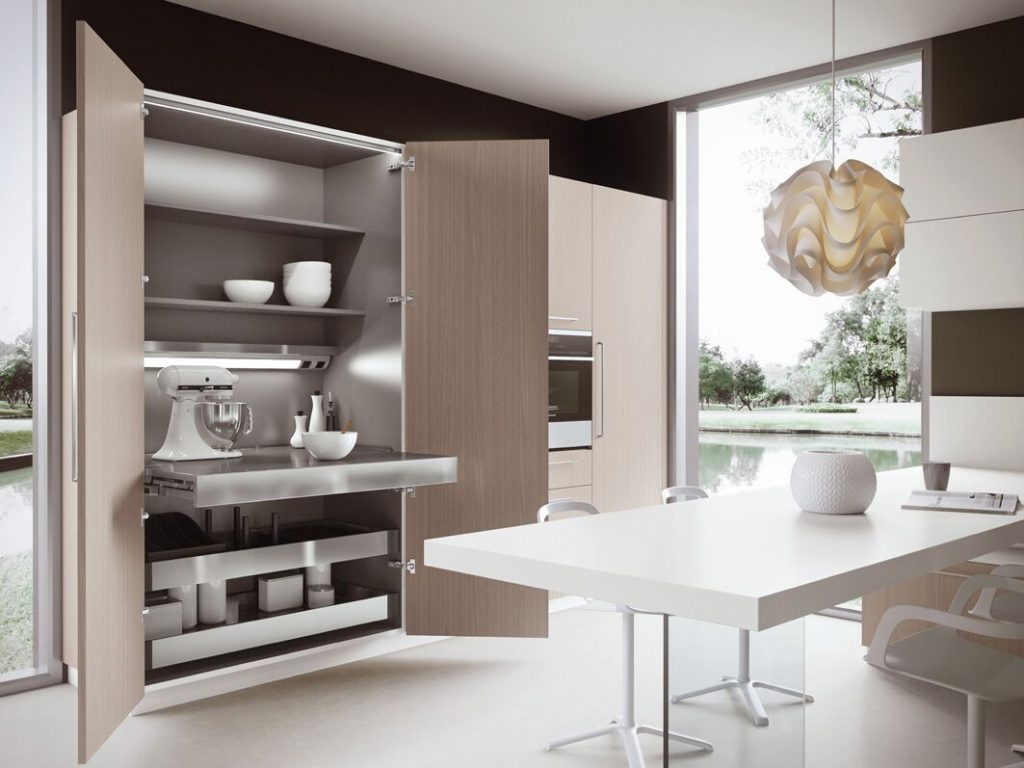 Hidden appliances of all shapes and sizes is one example of some modern storage solutions. Disguise your microwave behind a pull-up door flanked by your other appliances. Utilize a down draft vent instead of a vent hood. Try giving your smaller appliances a hidden home complete with outlets and roll out shelving.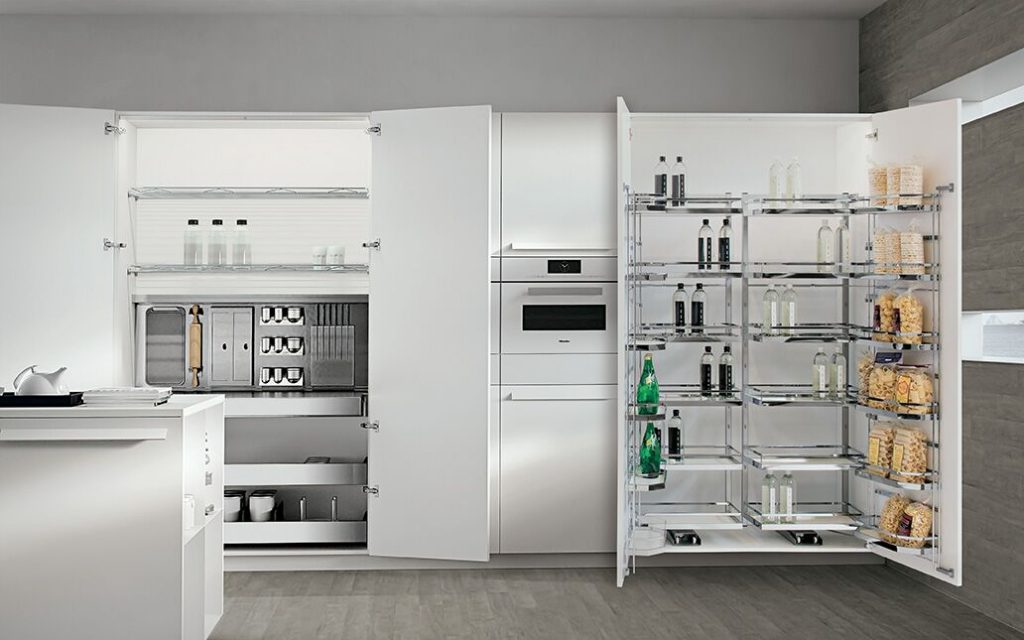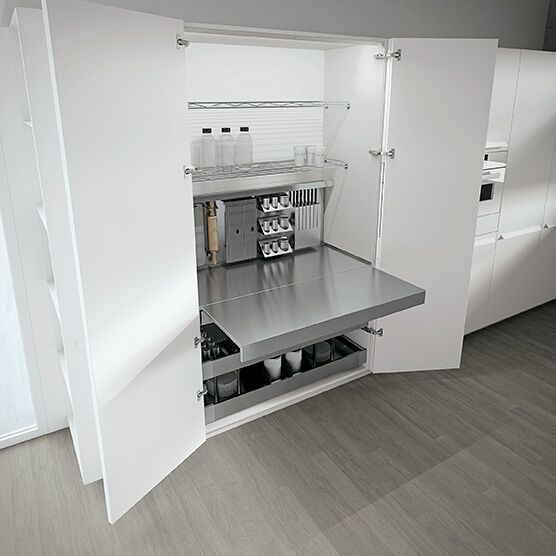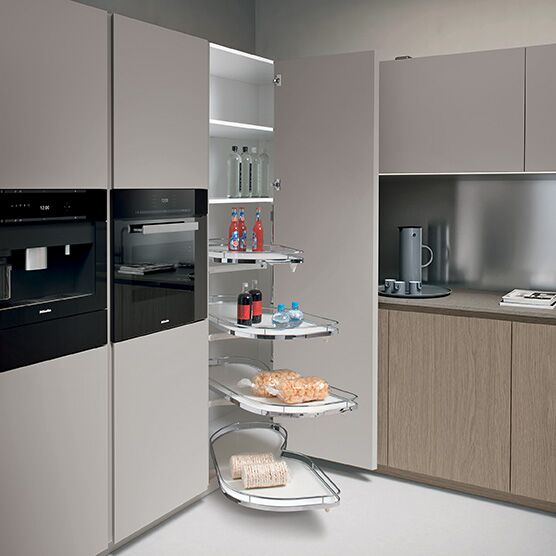 Large pantry style cabinets can come with a variety of shelving and storage solutions. Pull-out shelving, corner shelving and pull out drawers are just some of the ways you can capitalize on any available space. Find some solutions or let our experts at Divine Design Center help you create them in your own space. No matter the size of your kitchen you can easily find some modern storage solutions that fit your kitchen's footprint and keep your new kitchen organized.