The
Sumo Bed
by Misura Emme could be the highlight of your
modern bedroom
. The particularly distinguished look of this bed gives it a refined elegance. With a style fitting any design taste you can easily envision this modern bed in a
loft
or any master bedroom suite. The soft outline and voluptuous shape suggests an all-embracing comfort. Perfect for the end of a long day!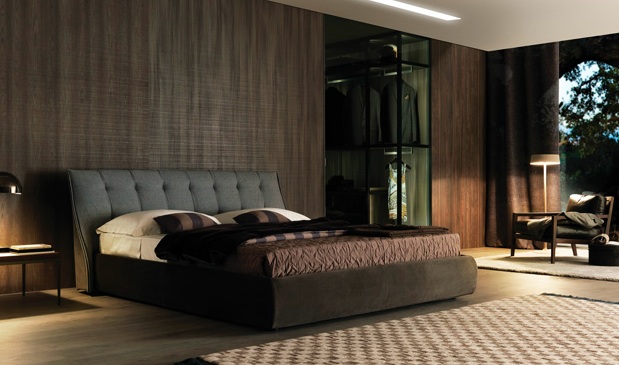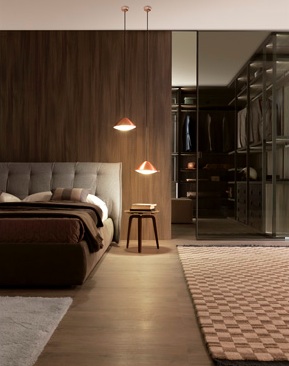 The Sumo Bed by
Misura Emme
has some hidden qualities as well. It comes in two base options. The upholstered base can have a typical flat, slatted base. You can also select a storage bed with a 2-position slatted base. Now it has style, sophistication and storage!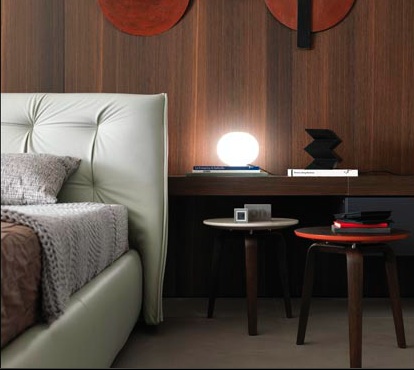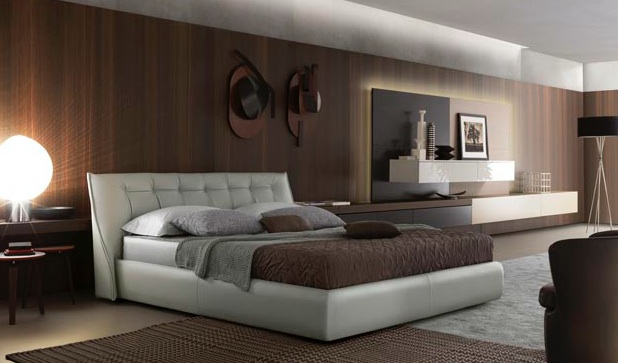 The upholstery cover comes in a wide selection of fabric and leather with a modern pleated finish. Every shade, texture and pattern to complement the design you already have in your existing bedroom or to kick off a brand new design. The backside of the headboard is also finished. Placed in the center of your room makes this bed not only the highlight of your room but literally the centerpiece as well!
All these products and more are coming soon to our showroom. Come visit Divine Design Center to see our Misura Emme products firsthand!