This beautiful home in a suburb of Boston was in need of an updated kitchen. The traditional style kitchen didn't fit in with the new homeowners design aesthetic. The homeowners enjoy entertaining and were looking for a modern kitchen to emphasize their design preferences. Hailing from Germany, they wanted to feel close to home in their kitchen. The obvious choice was to use LEICHT custom cabinets in their entire kitchen. The German-made cabinetry allowed them to create a kitchen that is reminiscent of home. The before and after of this bright and modern kitchen is stunning!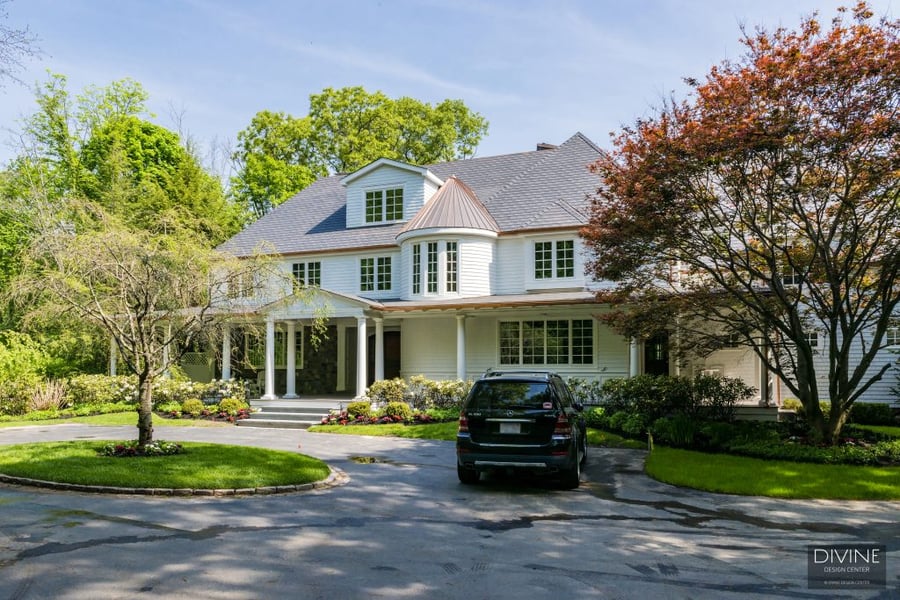 The original kitchen was first removed. Minor changes were made to doorways, etc, but the general footprint remained the same.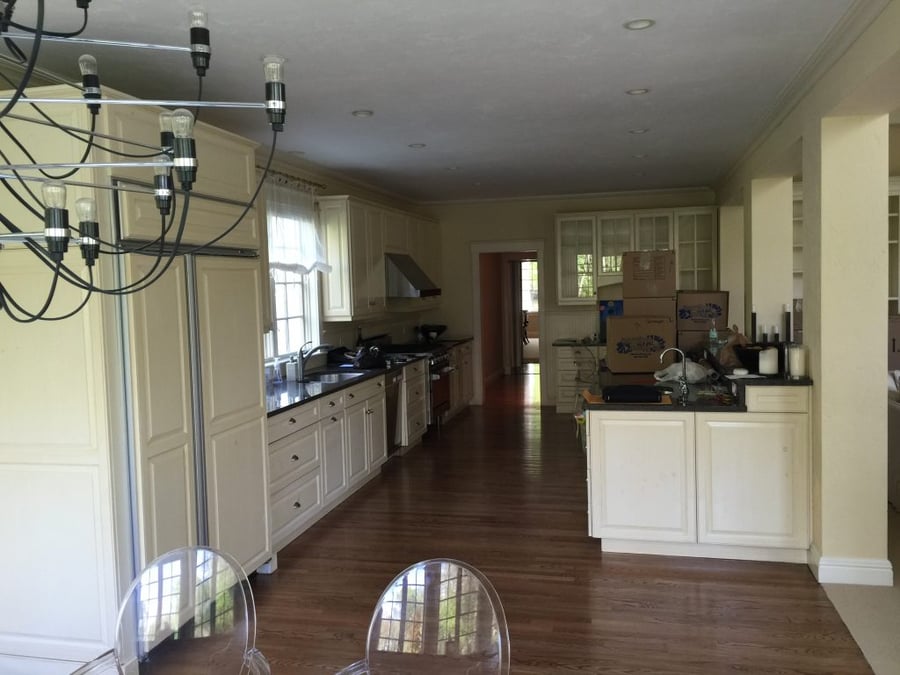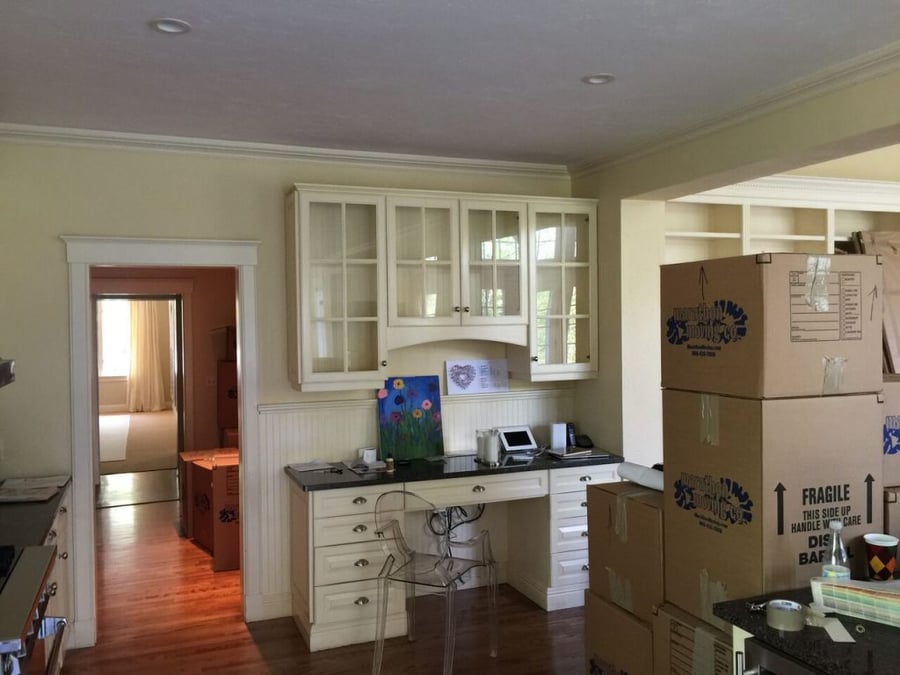 Work began on the kitchen installation with the refrigerator and sink situated along the outer wall.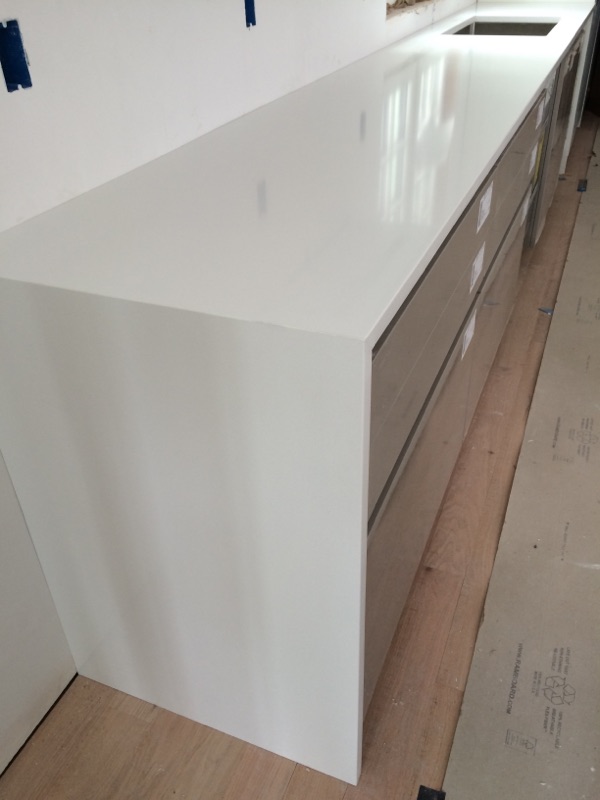 The large island was centered within the kitchen and contains the cooktop (including a Wok burner!) and a prep sink. There is plenty of room for seating as well.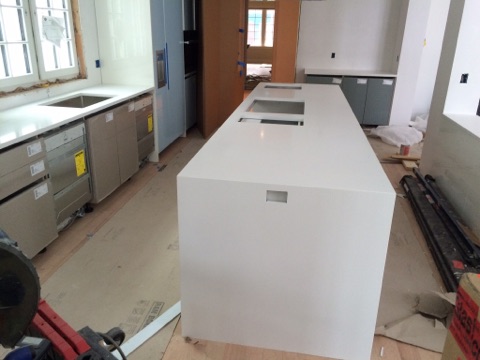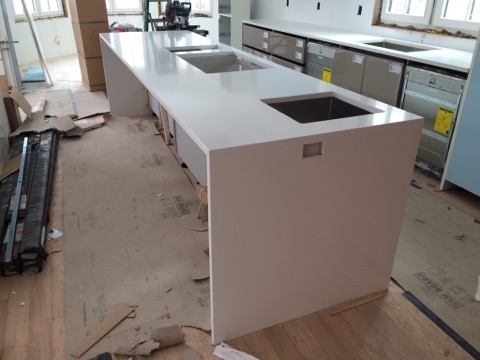 The result is a bright and modern kitchen with storage and appliances to suit every possible culinary necessity!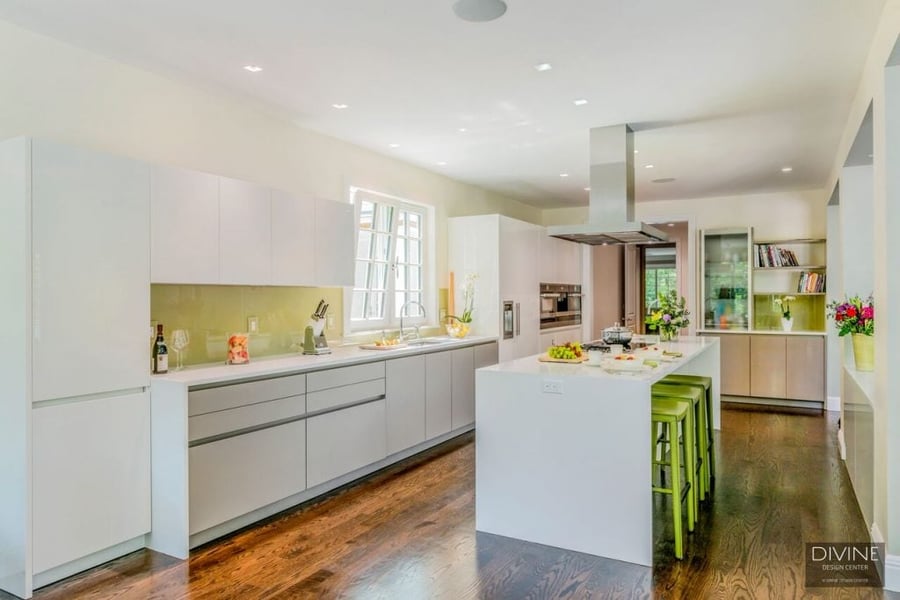 Cabinets from LEICHT's Contino line were used. The handless cabinetry reinforces the modern look the homeowners were going for. A combination of matte lacquered sand gray and high gloss frosty white finishes create a soothing backdrop.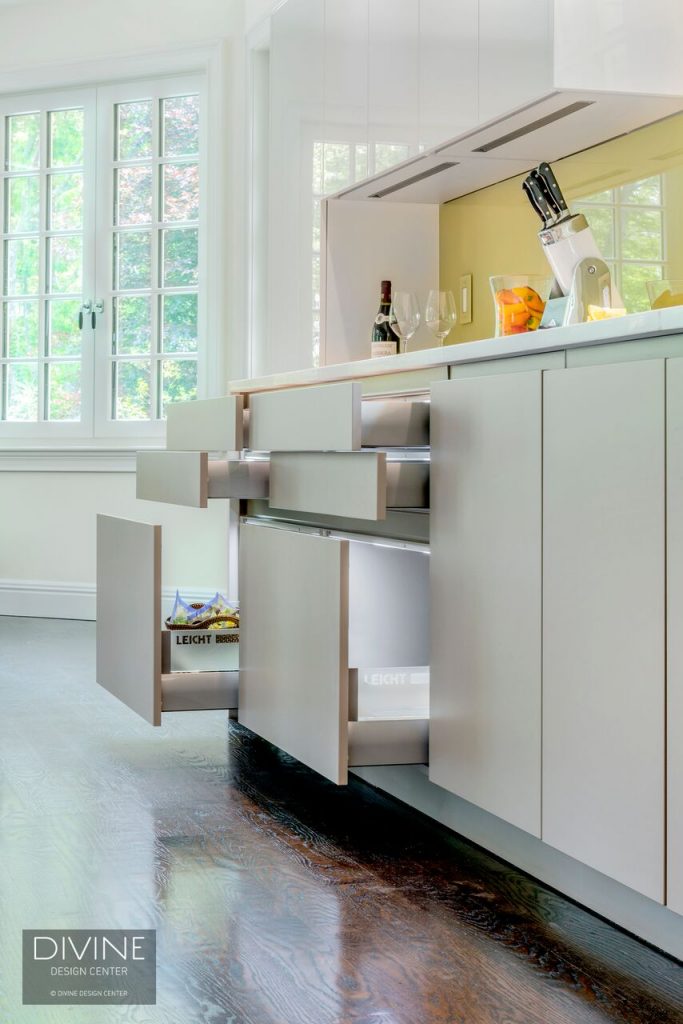 Blizzard White Quartz waterfall countertops were used along with a Chartreuse glass backsplash to bring in some color.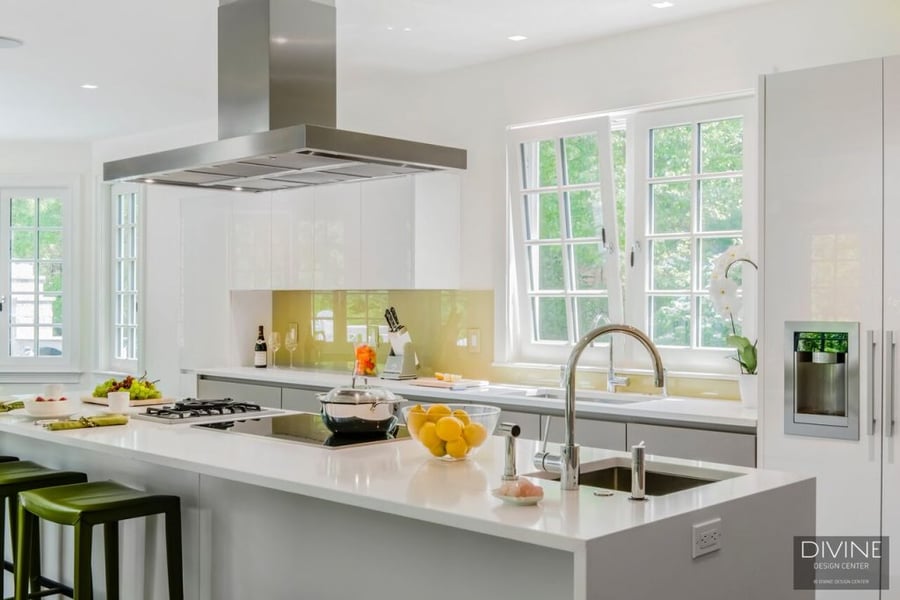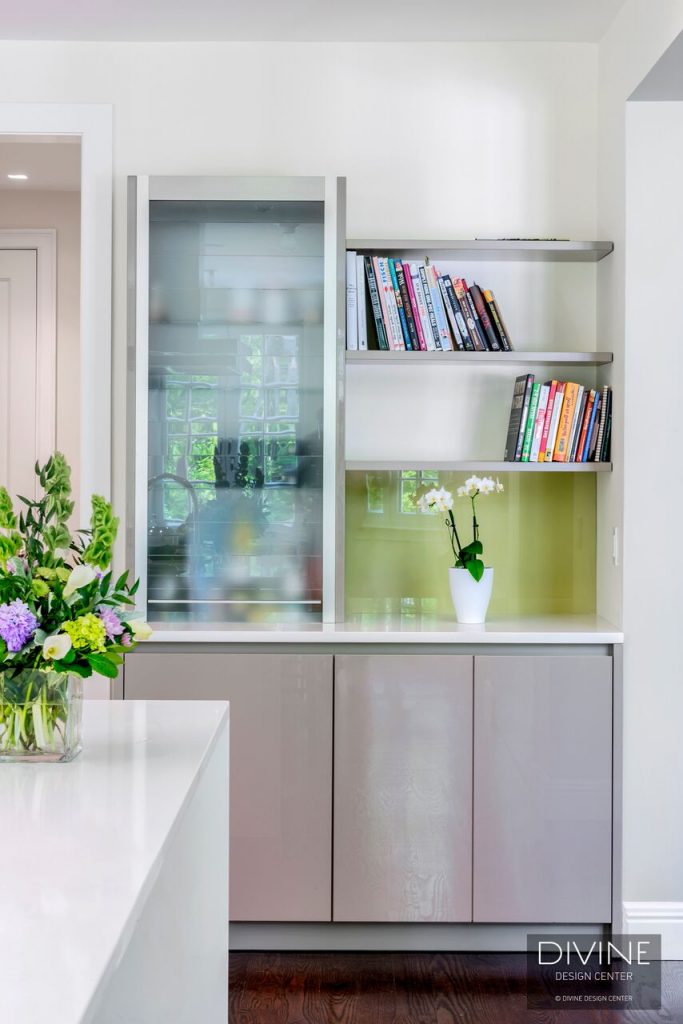 A wall of appliances was created to the right of the sink with a 18" Freezer, 30" Fridge and more. Spread throughout this kitchen are 3 ovens, 3 warming drawers, 2 dishwashers, a coffee system, a wine fridge and a pantry freezer. All the appliances are from Miele.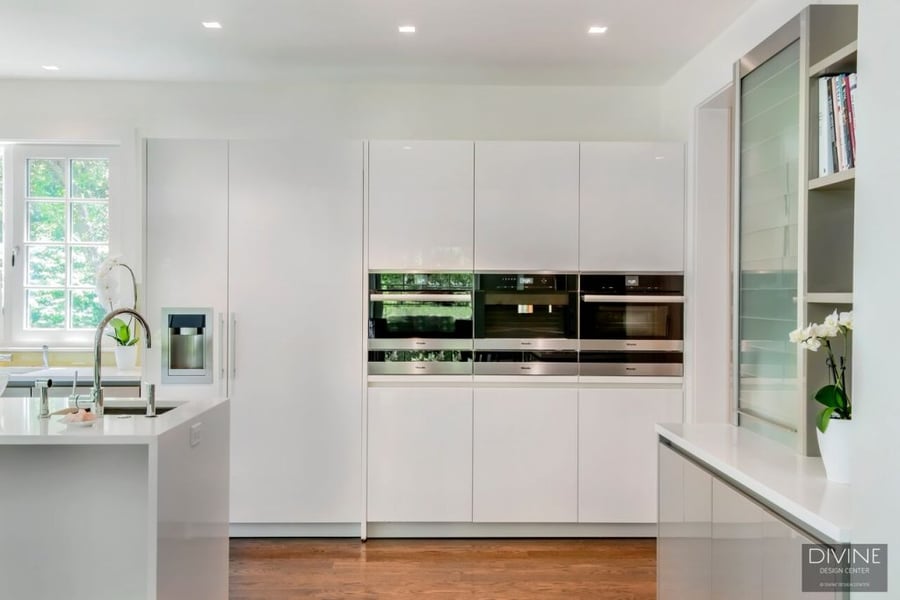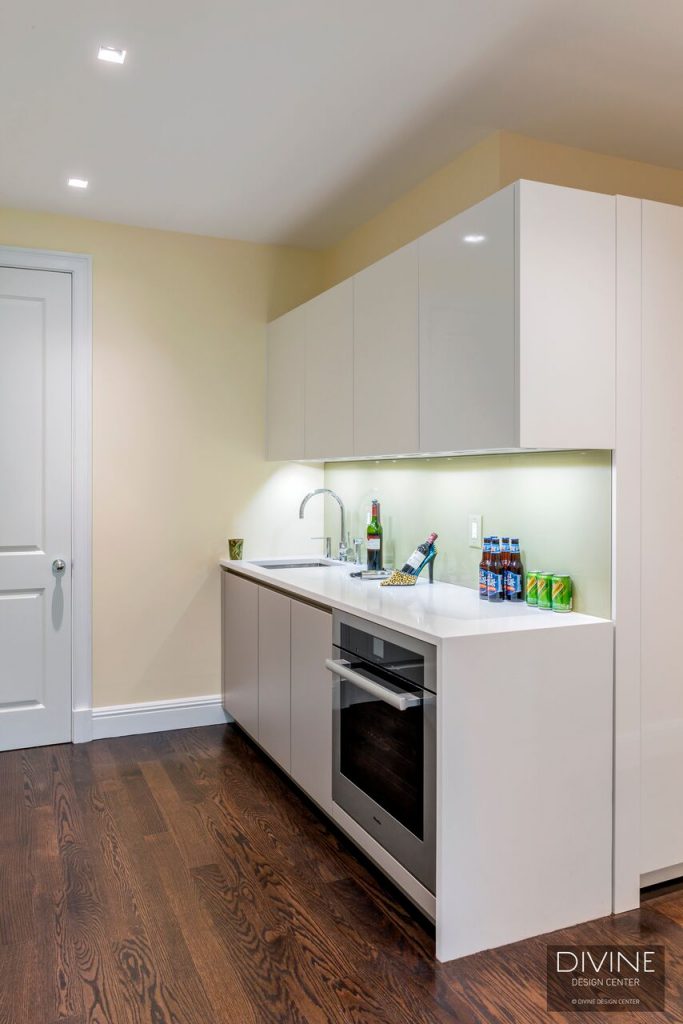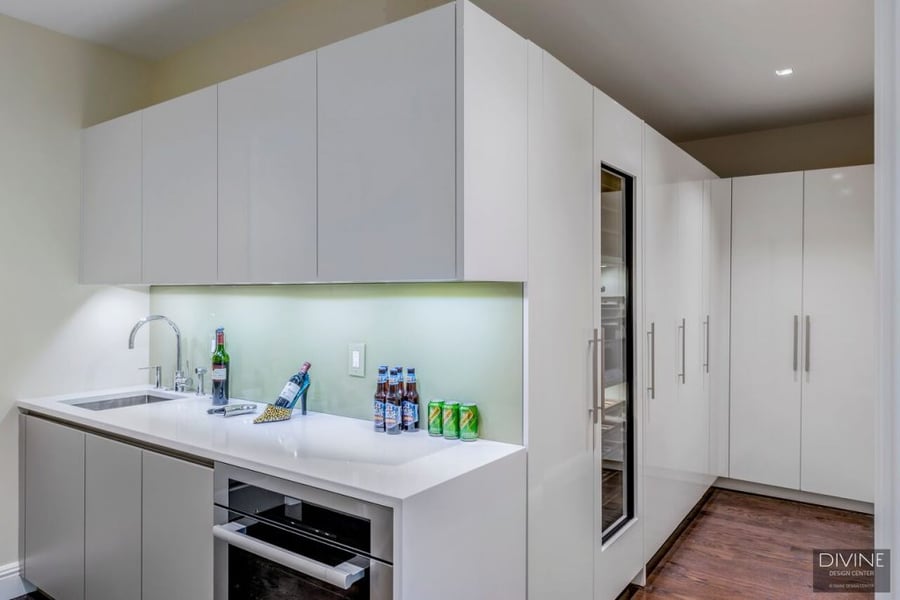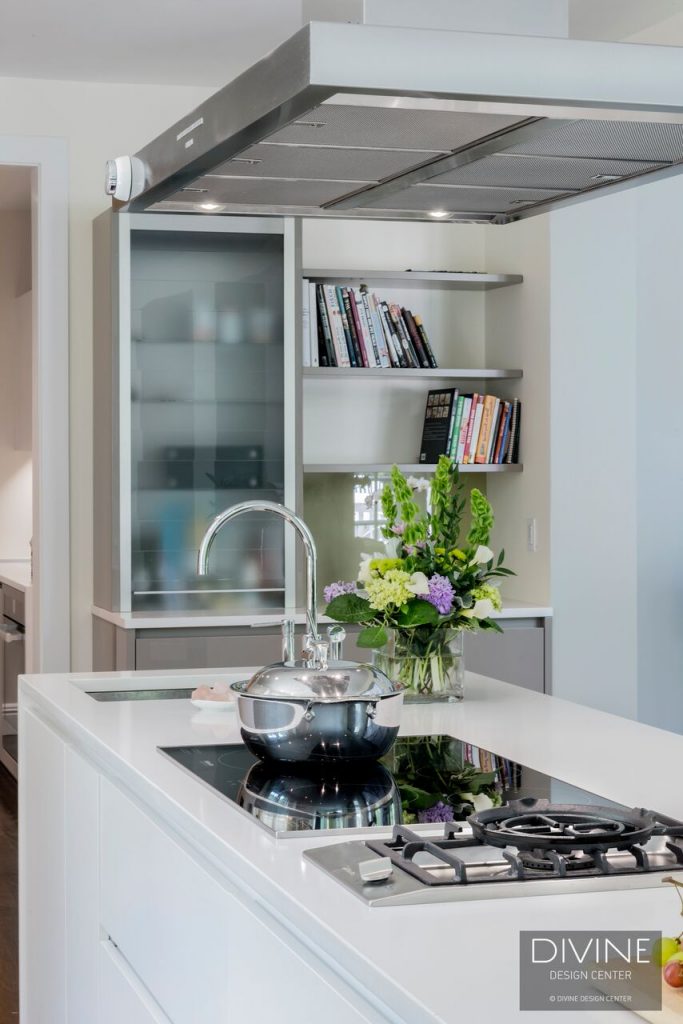 In place of pendants a 48 inch island hood from Miele is suspended over the island. Rather than take away from the design the hood enhances the modern feel of this kitchen.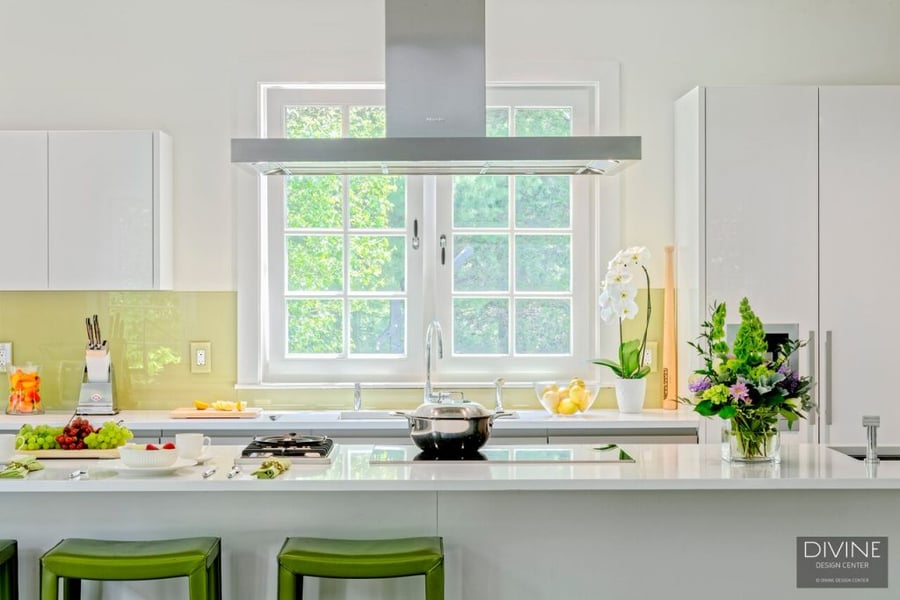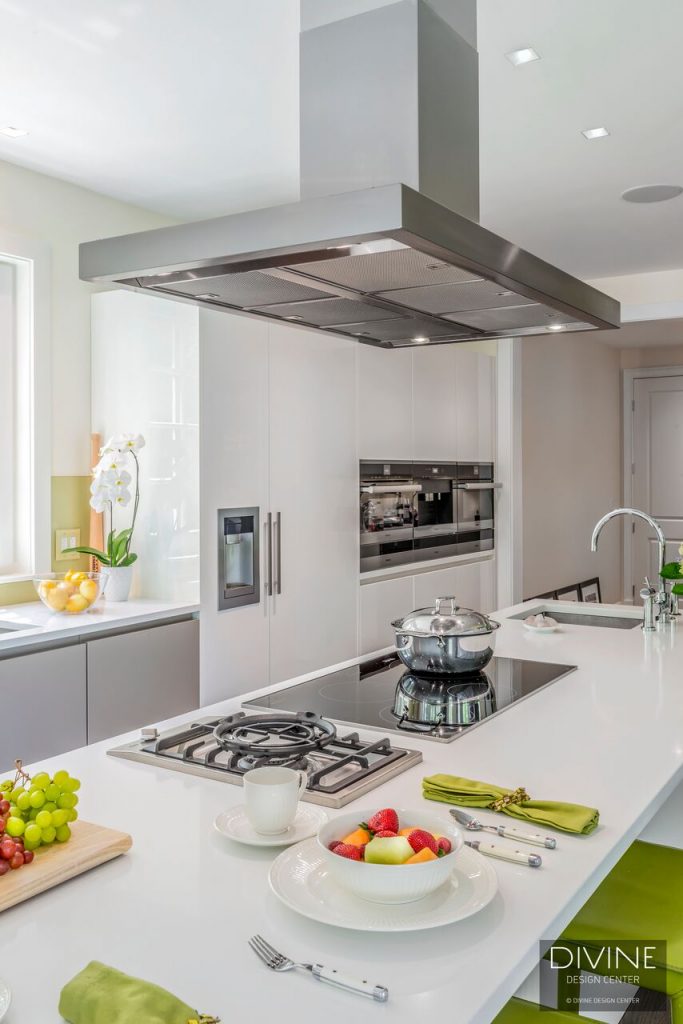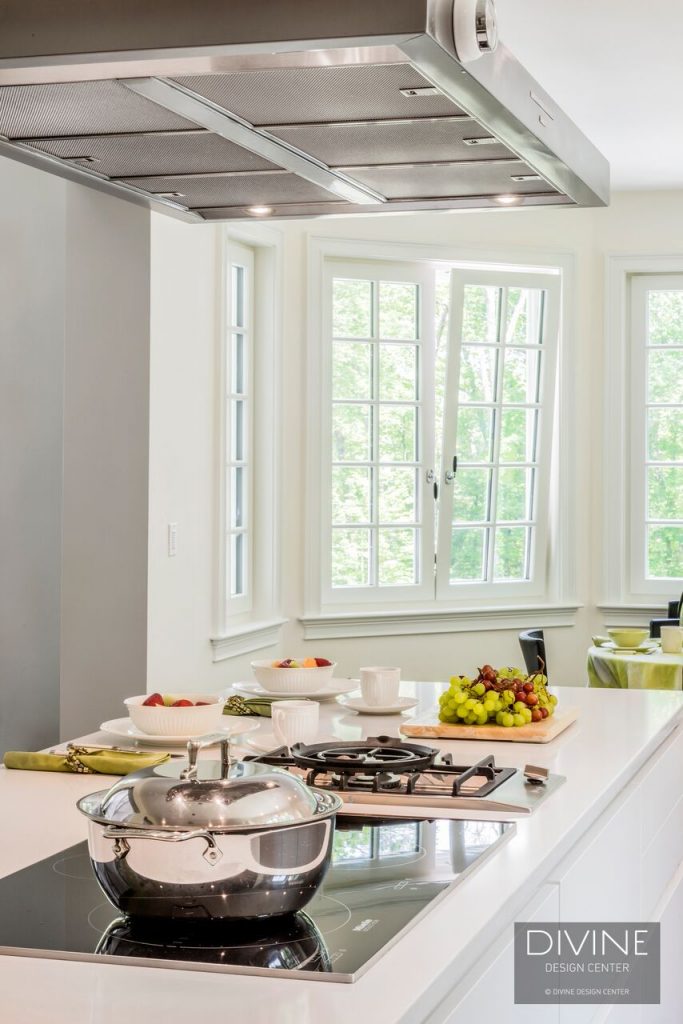 Last but not least are the windows in this kitchen. Windows are often looked on as an afterthought and therefore not always used to make a statement. That is not the case in this kitchen. The homeowner's German background is on display with their choice of windows. Menck windows, which are German designed windows manufactured here in America, were used. This windows have a unique tilt and turn functionality which offers various ways to open them and ventilate your room. These windows were used not just in the kitchen and breakfast nook but throughout the entire house!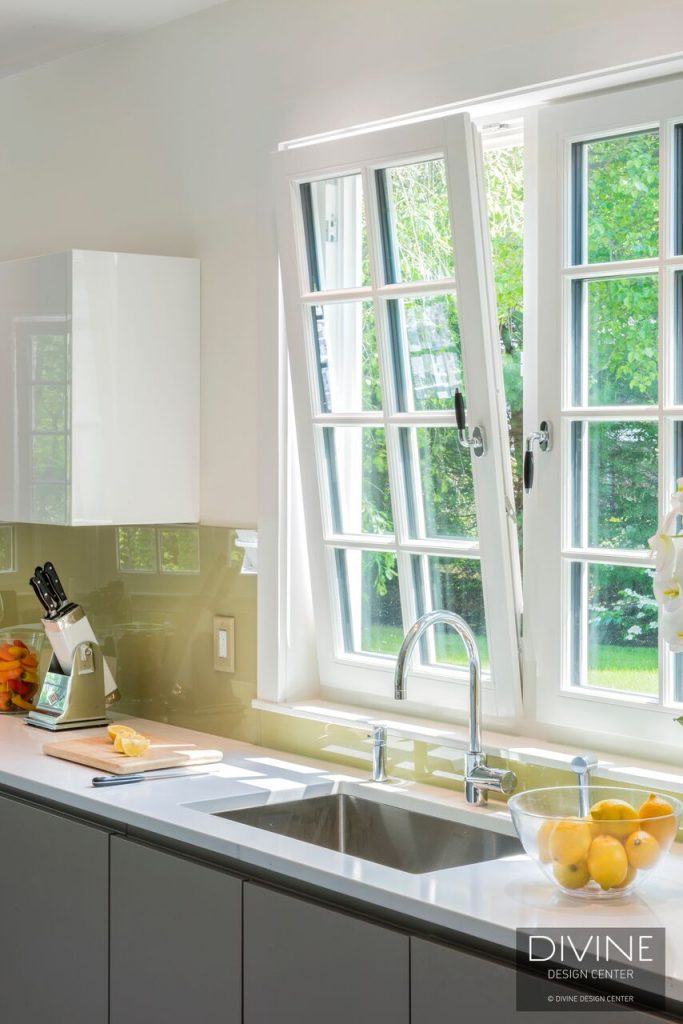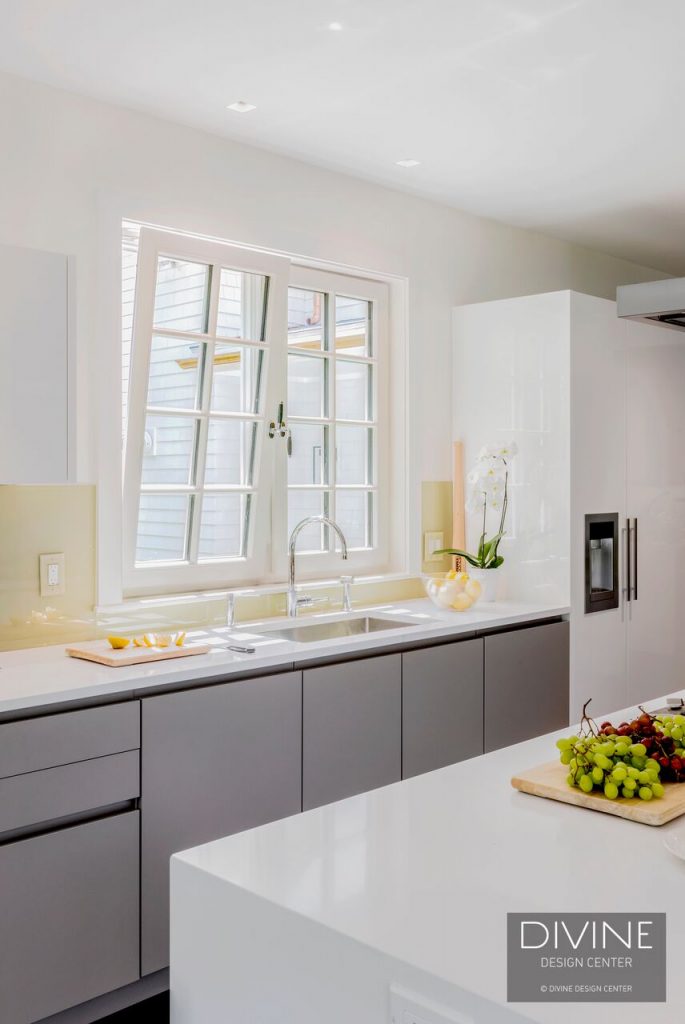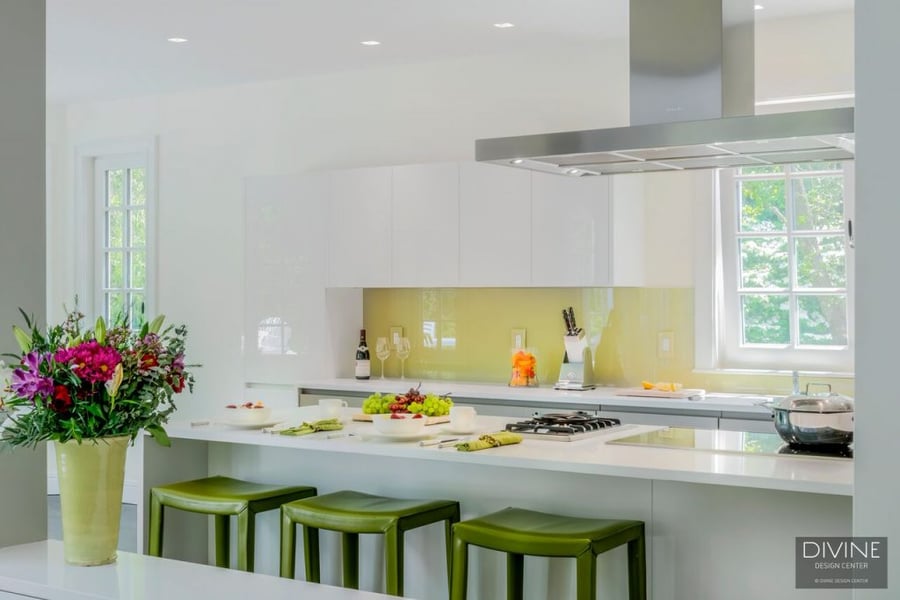 The overall design and execution enabled the homeowners to have a very personal, functional and creative kitchen. These design decisions could be applied to any kitchen but mean so much more to these homeowners! For more images of this kitchen visit us at Divine Design Center or Houzz.