Once you've finally selected the backsplash for your kitchen your need to figure out it's boundaries. Will your tile or marble slab or whatever material you have decided on only be above your cooktop? How about continuing the backsplash throughout the kitchen? These homeowners selected small-scale tiles in a variety of shades with a framed insert of contrasting tiles. The section behind the cooktop even runs vertically rather than horizontally to create an even bigger contrast and focal point.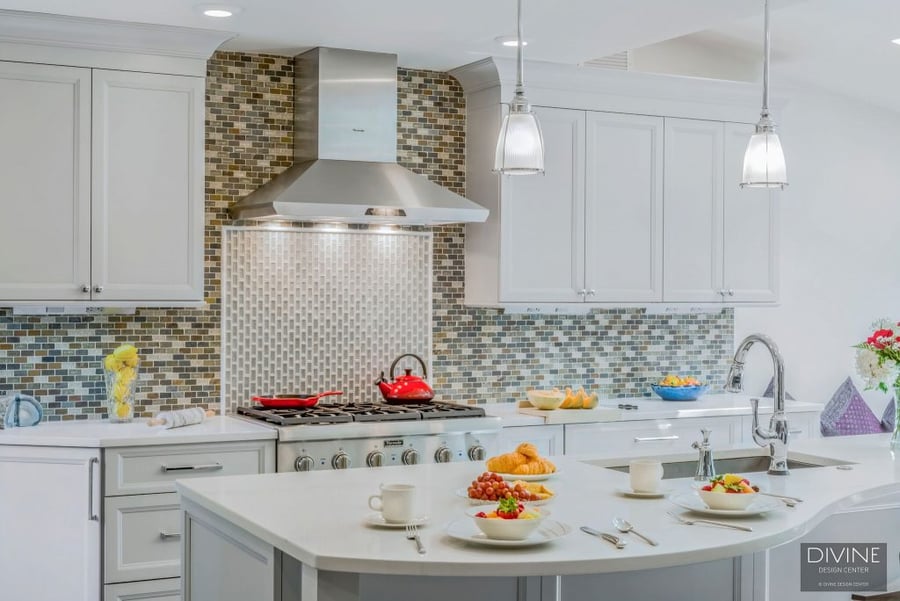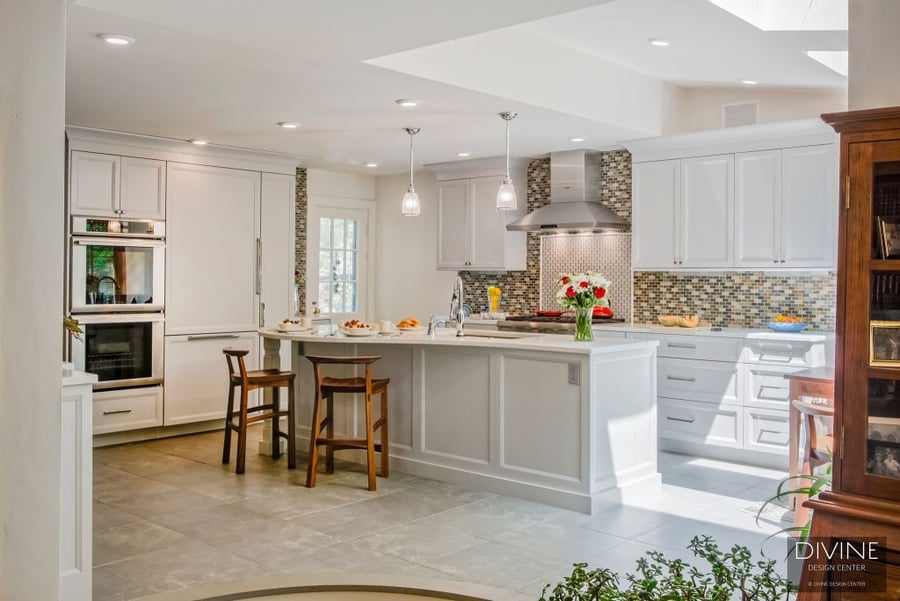 The tiles were continued throughout the kitchen. Paired with the crisp white cabinetry they create a unifying feature for this whole room. A section near the entry way door was tiled all the way up to the ceiling, creating a visually stunning corner.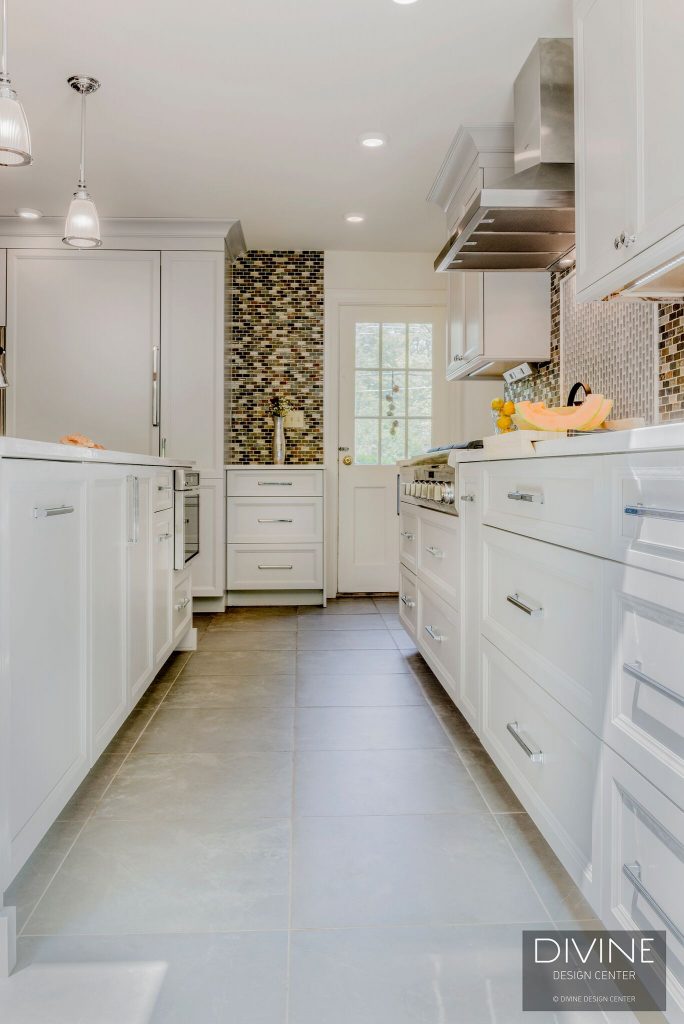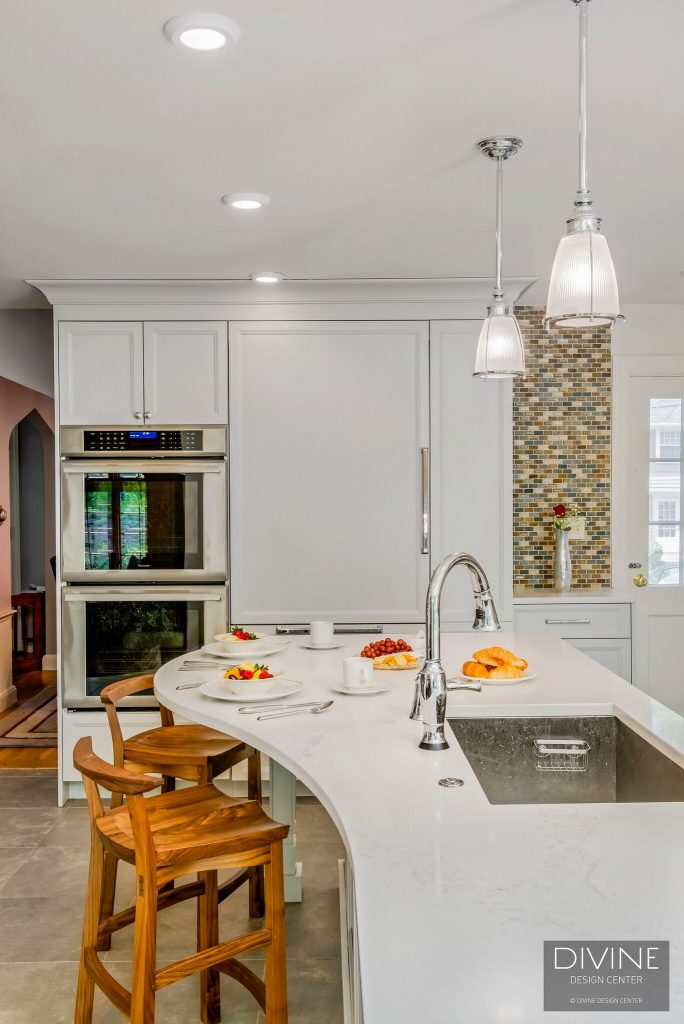 A beverage area at the opposite side of the kitchen from the backsplash was tiled also. It includes plenty of storage for glasses and built-in wine storage. A cabinet reminiscent of a hutch is installed above the tile. This is definitely a busy section of the kitchen at party time!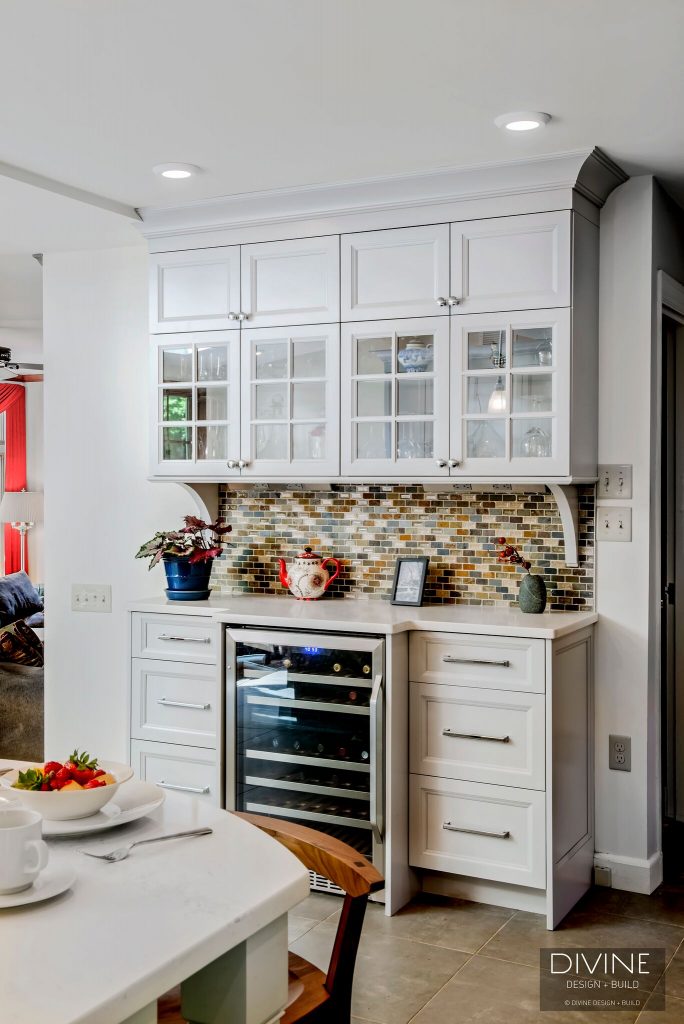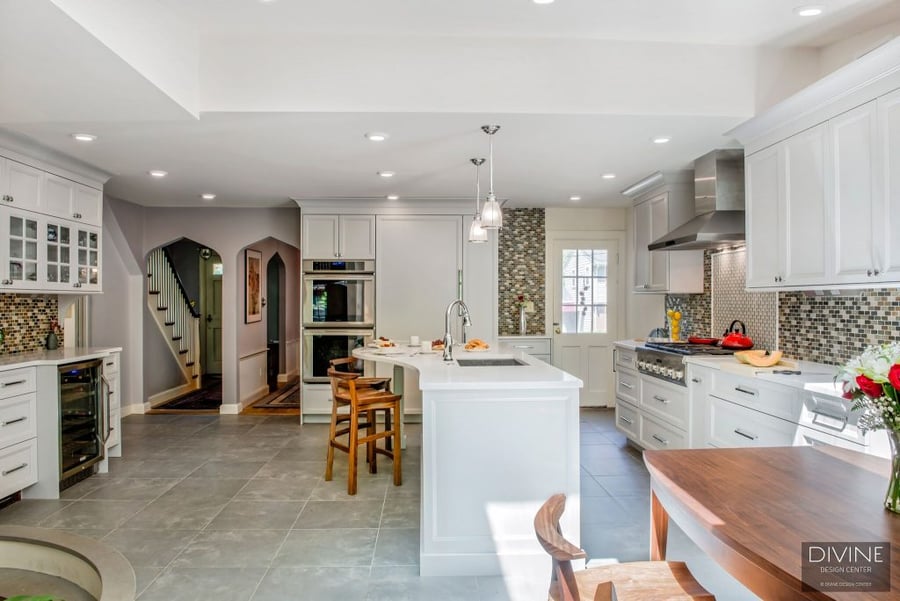 If the tile was only installed on the wall surrounding the stove top it would have been a visually unbalanced room. Carrying the tile through the rest of the space balances it all out and creates a stunning feature in this kitchen.