If your kitchen has an island chances are it is rectangular. It might have a sink or cooktop, it might have some stools and it definitely has storage. Some homeowners are choosing to think outside this box and create a custom kitchen island to meet their needs.
These homeowners wanted an island to house their sink, store dishes and have some seating as well. With a curved extension and support post, this island is easily able to seat a couple people. This is all done without occupying too much floor space. This is a creative method of getting everything you want out of your kitchen island.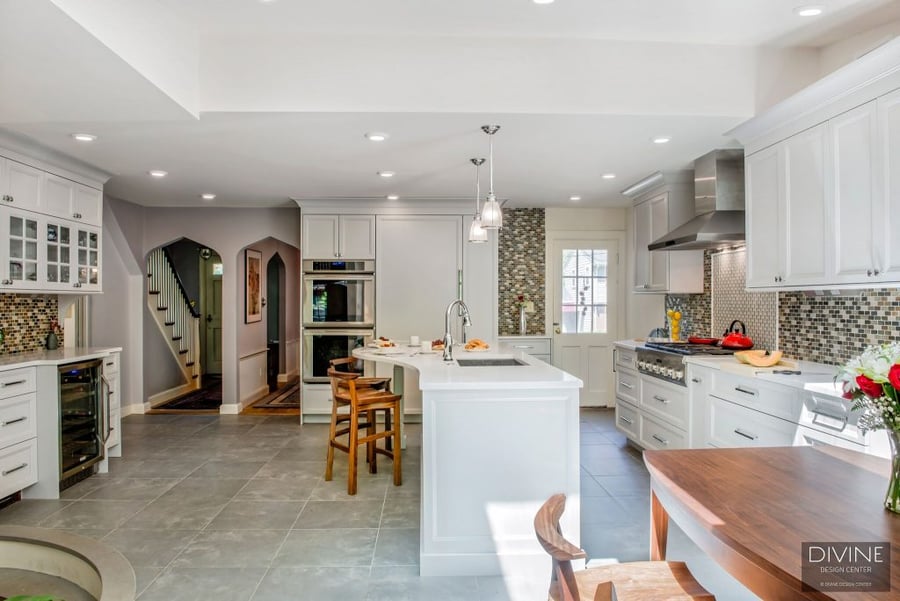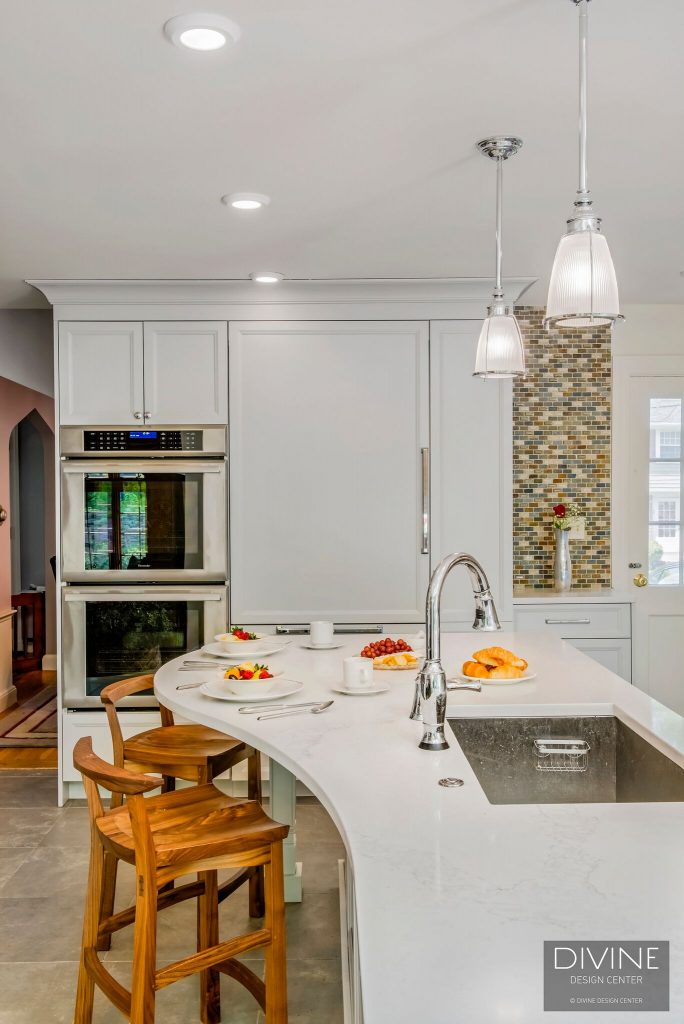 The curve in the island countertop also adds a fun element to a very linear kitchen. The floor tiles, the backsplash and the cabinet doors are full of straight lines. The unexpected deviation from that is an added bonus!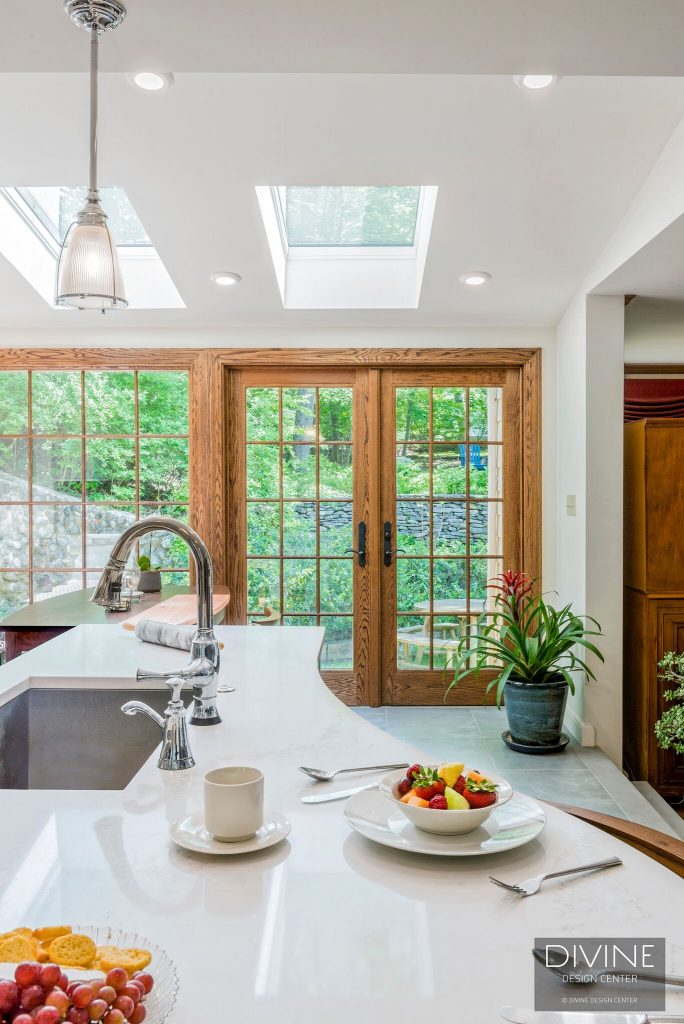 This next island might look like a fun place to hang out but it is definitely all business. With enough comfortable seating to fit five guests it is enormous! The seating section is a raised bar height extension of the countertop.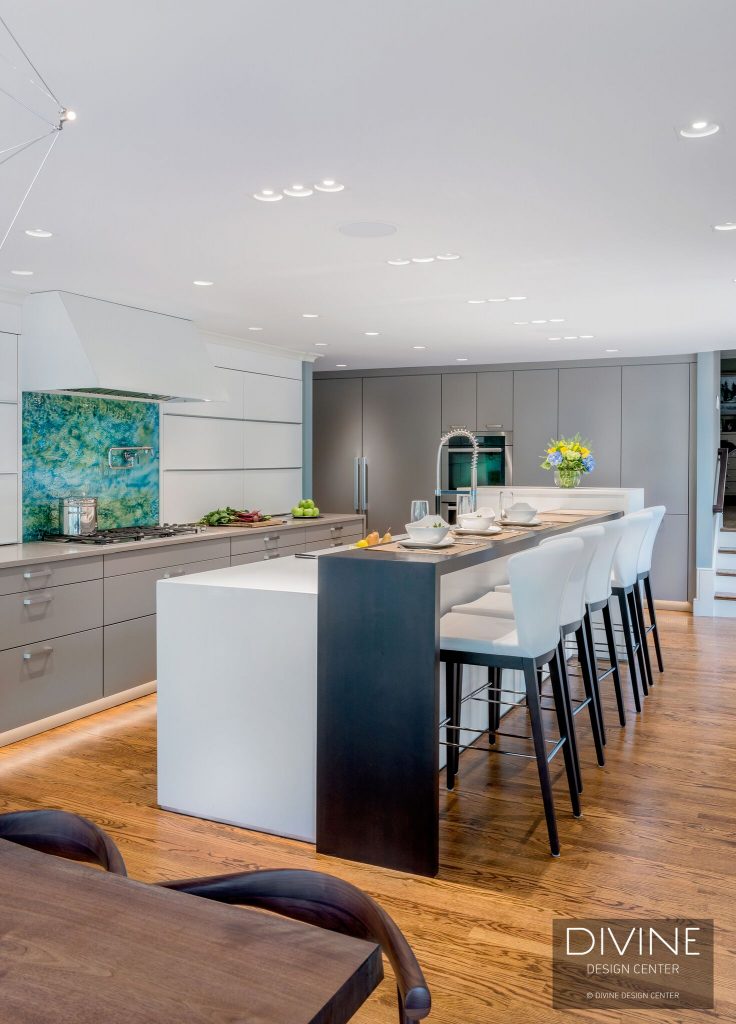 The working sectioin of the counter houses a large sink basin with an industrial style faucet. There is plenty of room on either side of the sink to chop, dice, mix and create!
The far end of the island houses a Miele built-in coffee machine and microwave. This would be the business end of the island. The coffee maching and microwave are situated directly across from the double ovens and refrigerator. The whole section is removed from the working and seating section of the island. It is amazing that one island can do so much.
To get some ideas on how to create your own custom island visit us at Divine Design Center.