Drawers in your kitchen provide you with an infinite amount of storage. Kitchen items from spices to dishes are neatly arranged and stored within drawers of every shape and size. Items can easily be reached without having to dig into the back of a cabinet. How about adding extra storage with hidden pullout drawers within a drawer?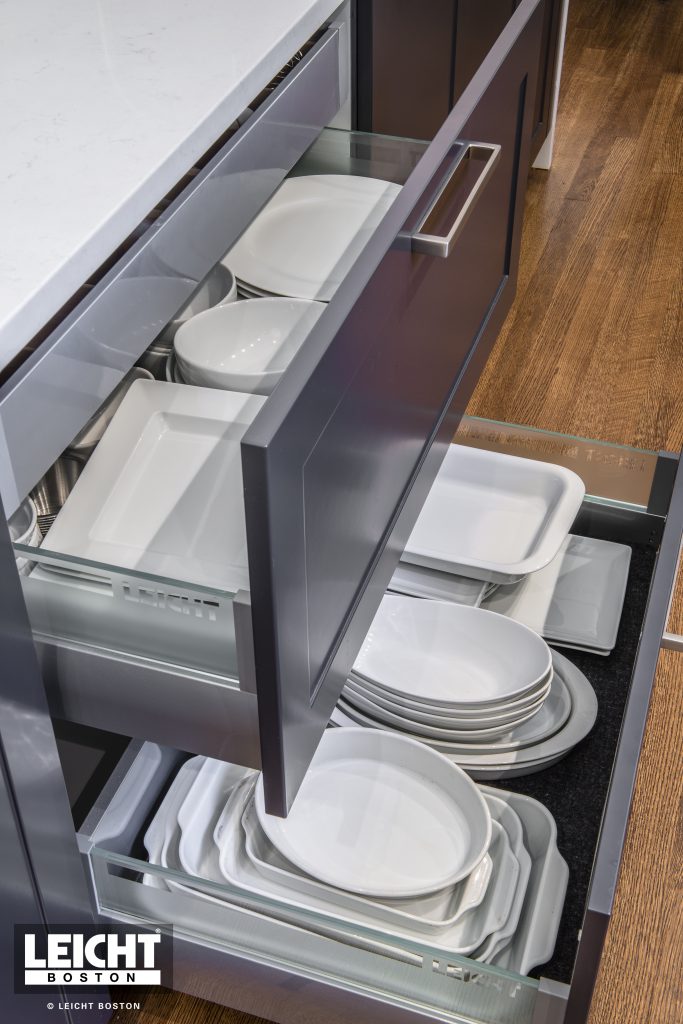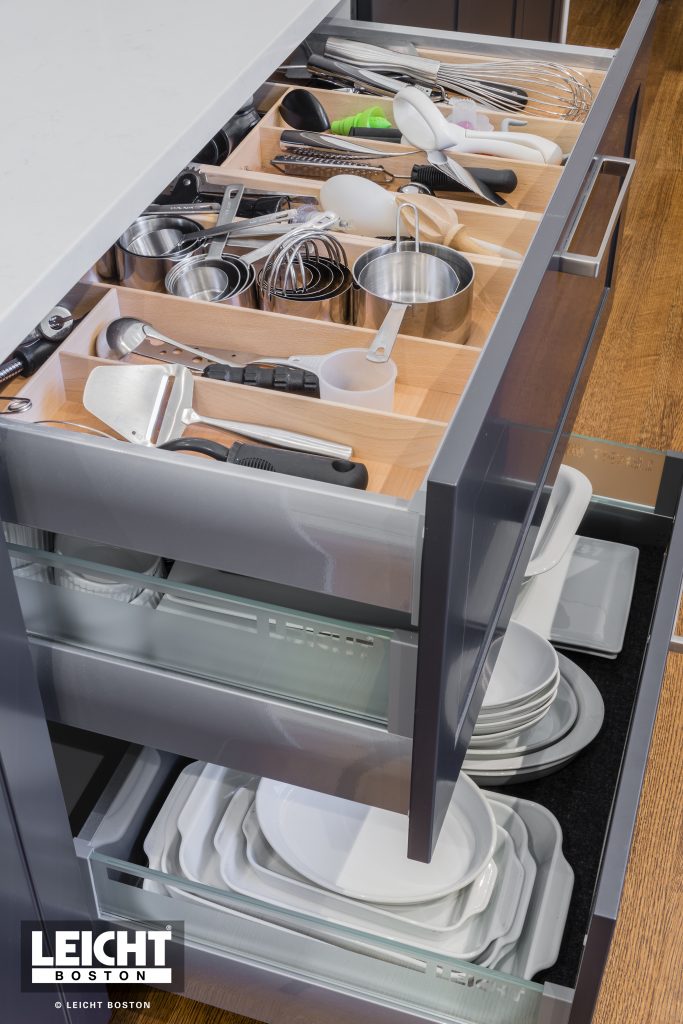 Pullout drawers within a drawer are easily configured depending on their location in the kitchen. Situated near your cooktop these drawers are the perfect location for spices or cooking utensils.
You might choose to organize your pullout drawer depending on the items in the drawers underneath it. Maybe your pullout drawers within a drawer are situated a bit farther out of your busy cooking space. This would make it the perfect home for your fine dishes, china or linens.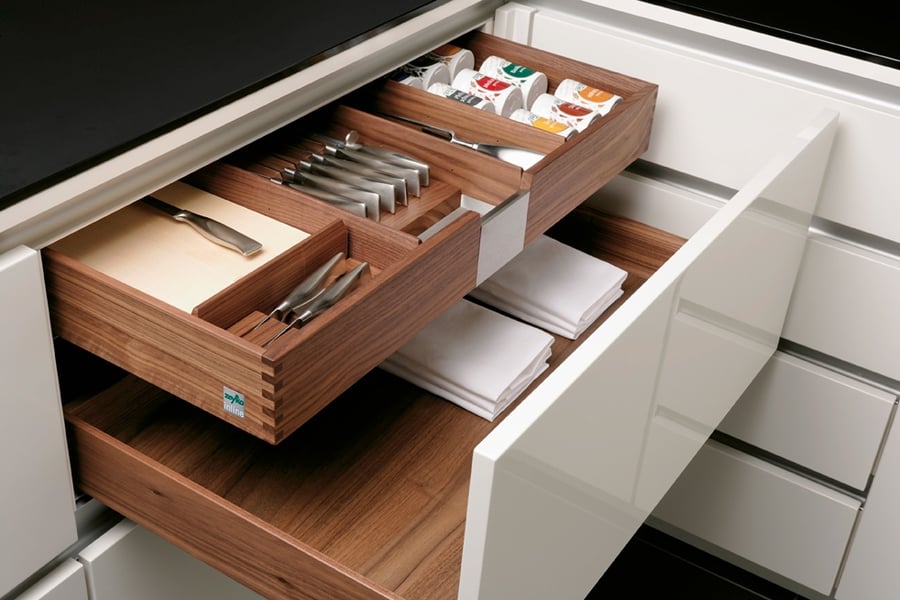 Pull out drawers within cabinets are an easy way to keep the look in your kitchen uniform. The one large drawer front resembles a cabinet door rather than a slew of drawers. Multiple drawers are then installed behind this cabinet front.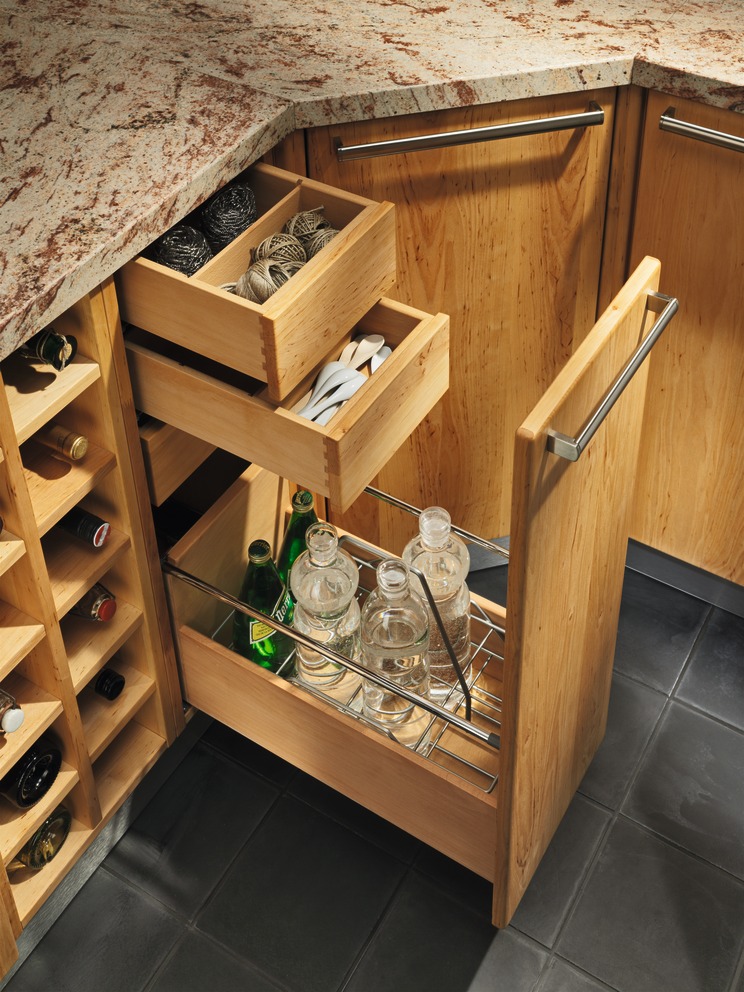 You might even choose to fill your pullout drawers within a drawer with the all important junk drawer. No matter their contents, these hidden drawers add a custom look and feel to your new kitchen.