There is no question that the kitchen is the hardest working room in your home. It is the ultimate multitasker as well. As the home of appliances, cookware and every kitchen gadget available, the kitchen is also a difficult place to organize. Food cans, boxes of cereal, bags of snacks and all those appliances can quickly and easily fill up every possible corner. Finding a place for everything is a big part of keeping your kitchen from looking like a tornado ripped through it. Here are some of our latest kitchen storage ideas to give you a little inspiration for your own space.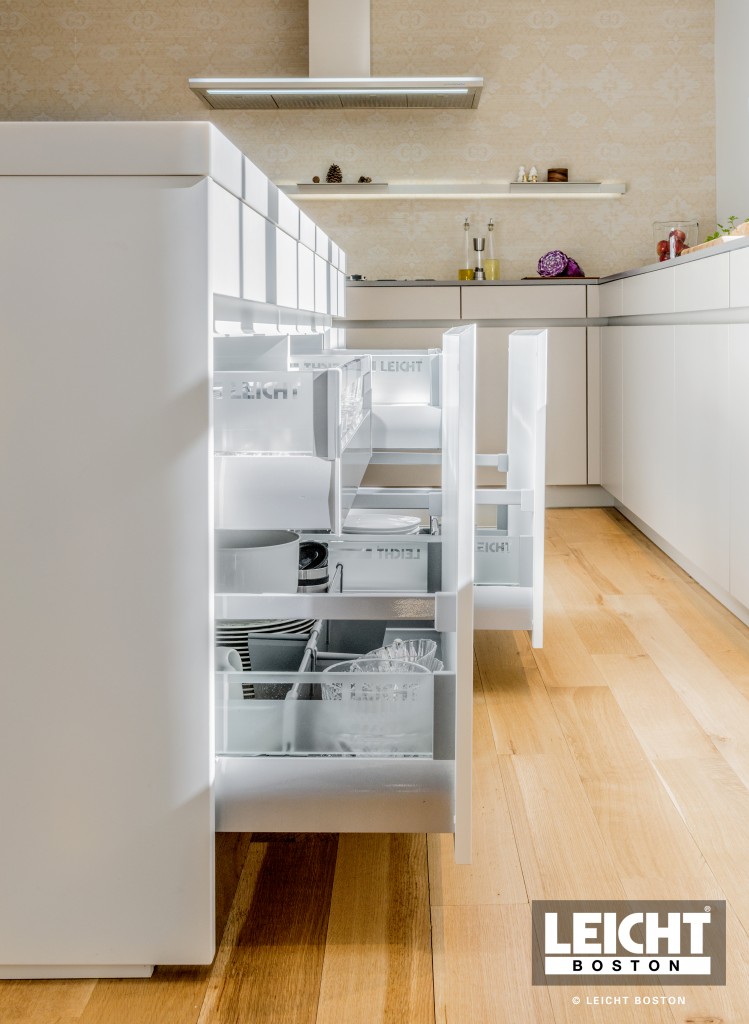 Drawers that can store dishware are a new favorite trend. With dividers to separate your stacks of plates, bowls and more, your drawers are easy to keep organized. This kitchen has taken advantage of multiple drawers for storage and done away with upper cabinetry.
Drawers aren't just for plates and bowls though! Stack and store your glassware in drawers as well.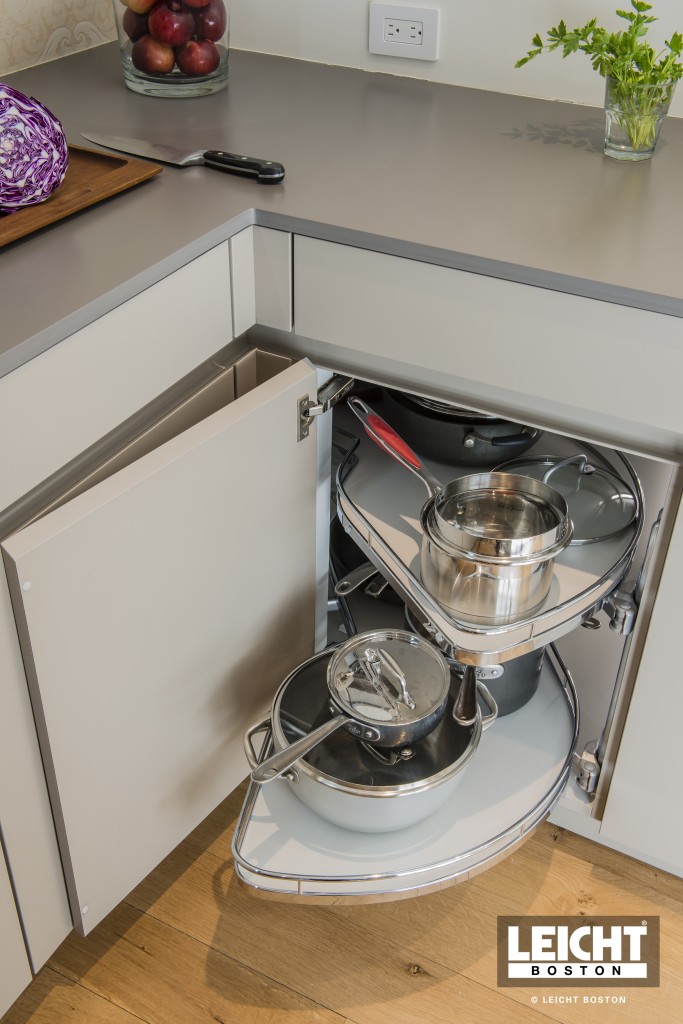 Swing out shelving allows you to get full usage out of every storage area. This includes those hard to reach corners. Pots and pans are stored in this example but the possibilities are endless.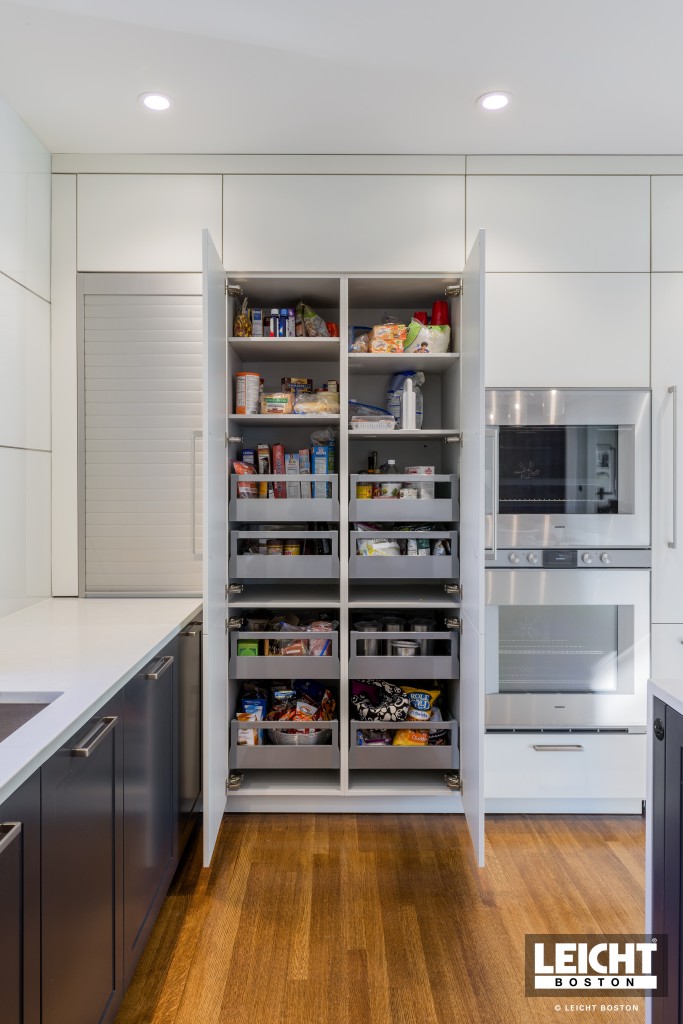 Pantry cabinets with pull out shelving allows for easy access to your snacks and supplies. No more wondering what is stored all the way in the back. Simply pull the shelf out to get at what you need.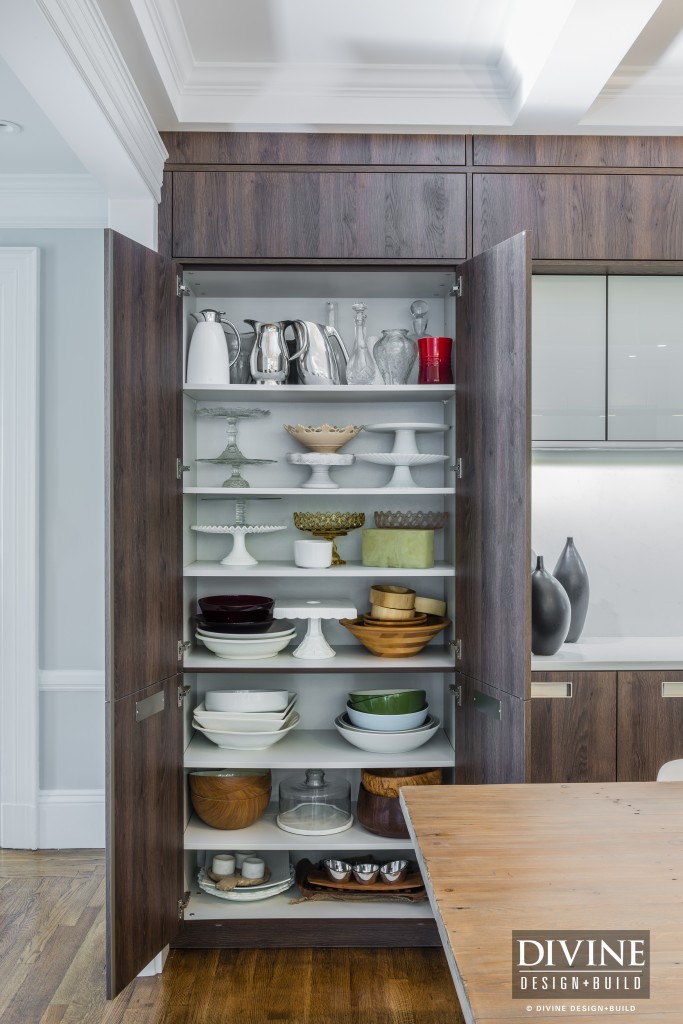 Pantry cabinets aren't just for food supplies though. This example stores items for those parties and special occasions. The beauty is that it is all up to you. Would you rather store cookbooks and appliances in a cabinet like this? Maybe you have some collections or heirlooms that you'd like to keep in one place. Devise the best method of kitchen storage that fits your kitchen and your lifestyle!