When redesigning your kitchen look around your space and decide what you want to maximize on. In this kitchen the homeowners decided to take advantage of a solid wall in order to open up the rest of the kitchen. The wall on the right was designed with floor to ceiling storage as well as appliances. This leaves plenty of space for absolutely nothing on the wall with the cooktop and sink.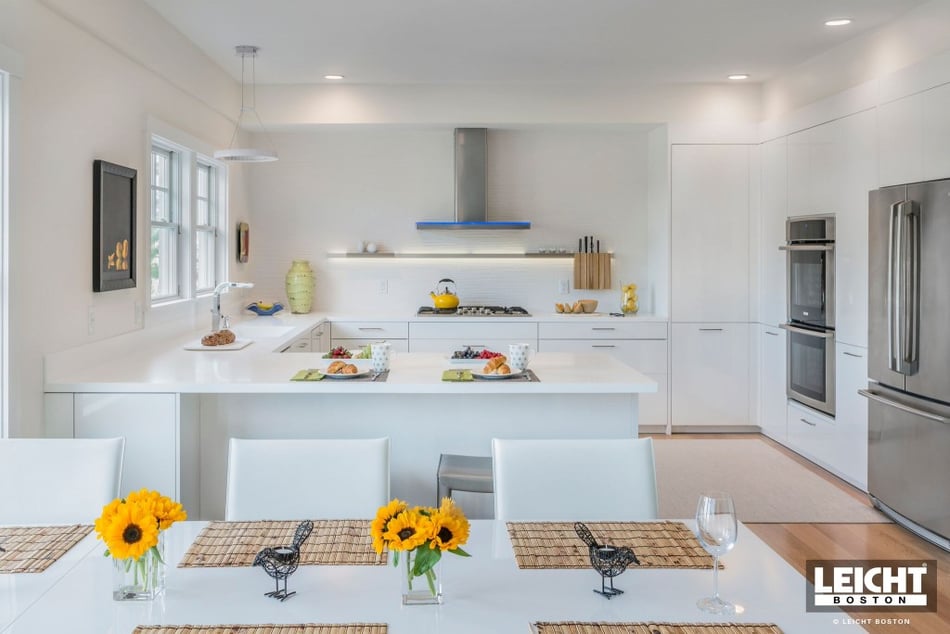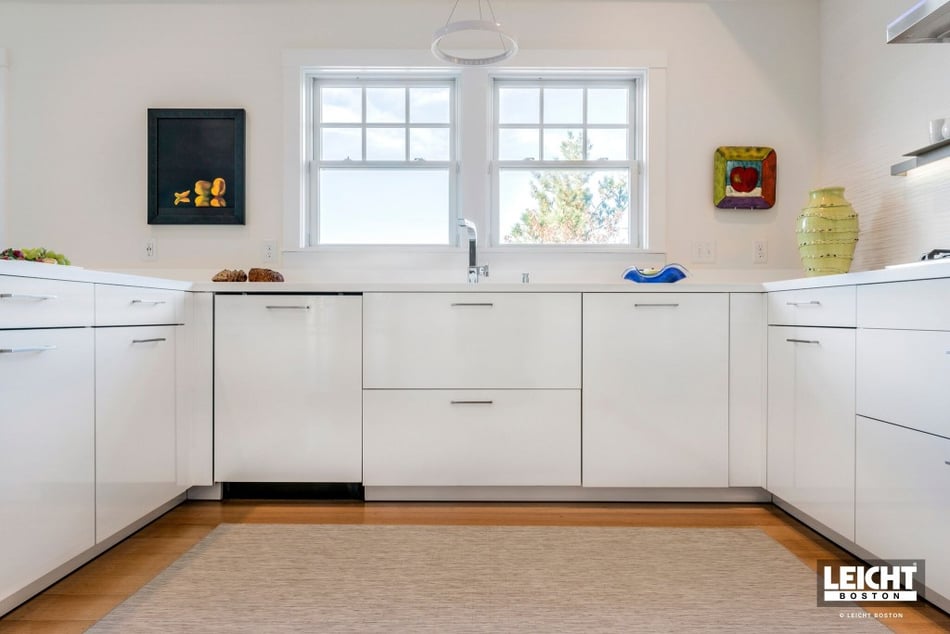 The absence of cabinets around the sink create a larger feel to this kitchen as well as the surrounding rooms. Beautiful artwork and tile is added to the now empty walls. This allows for a homeowner to go in and add some personal touches to an otherwise very white kitchen.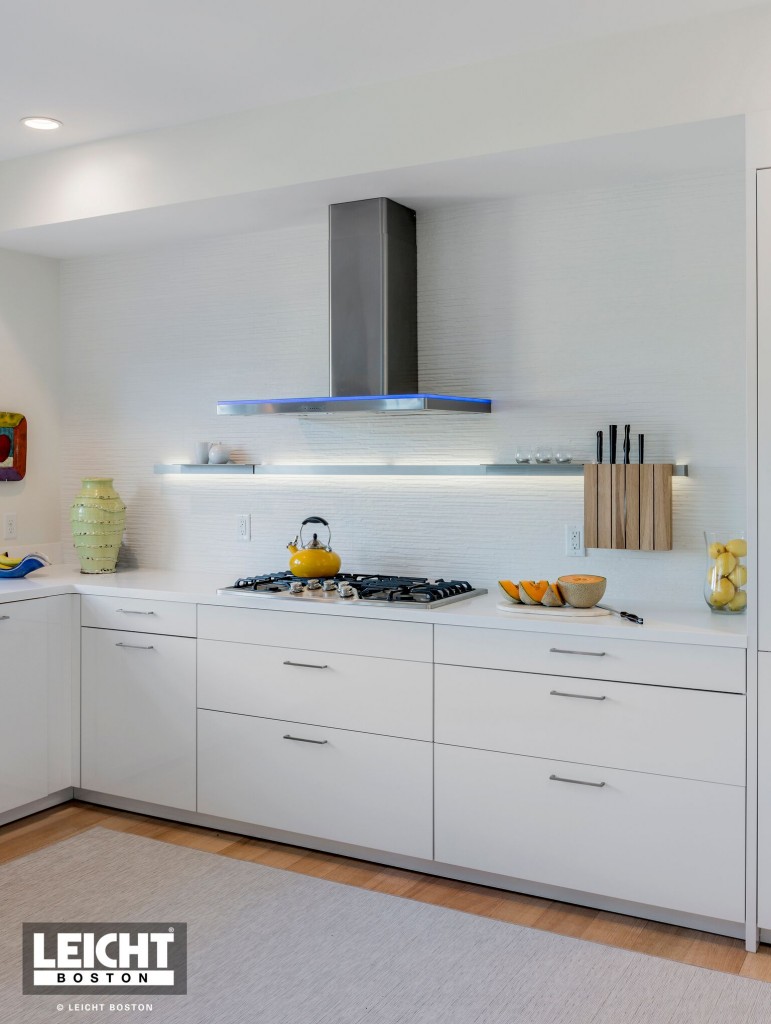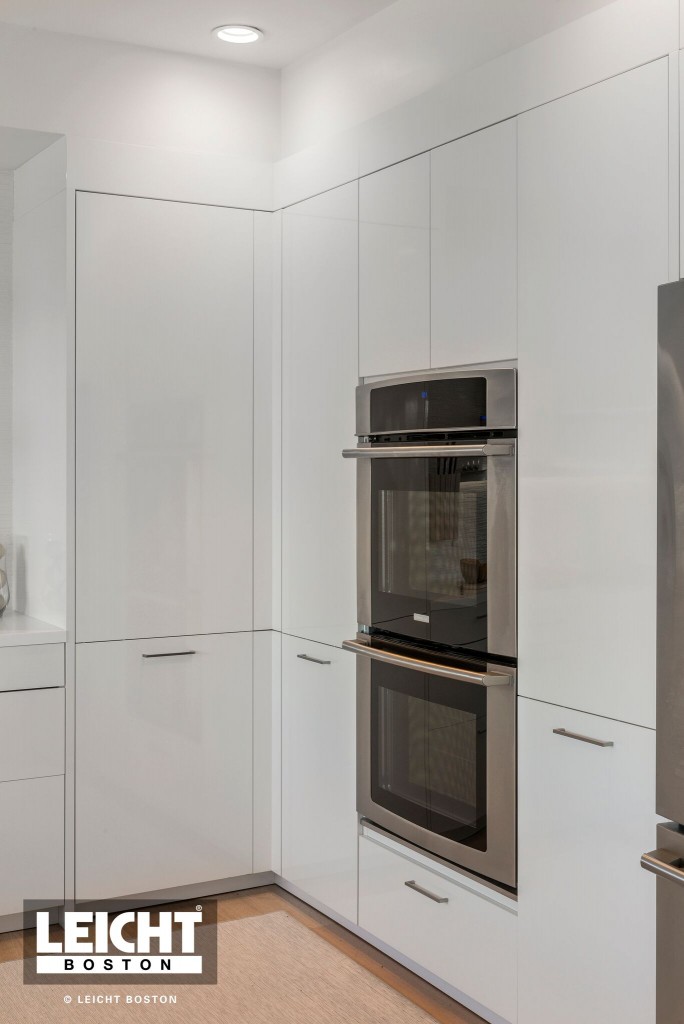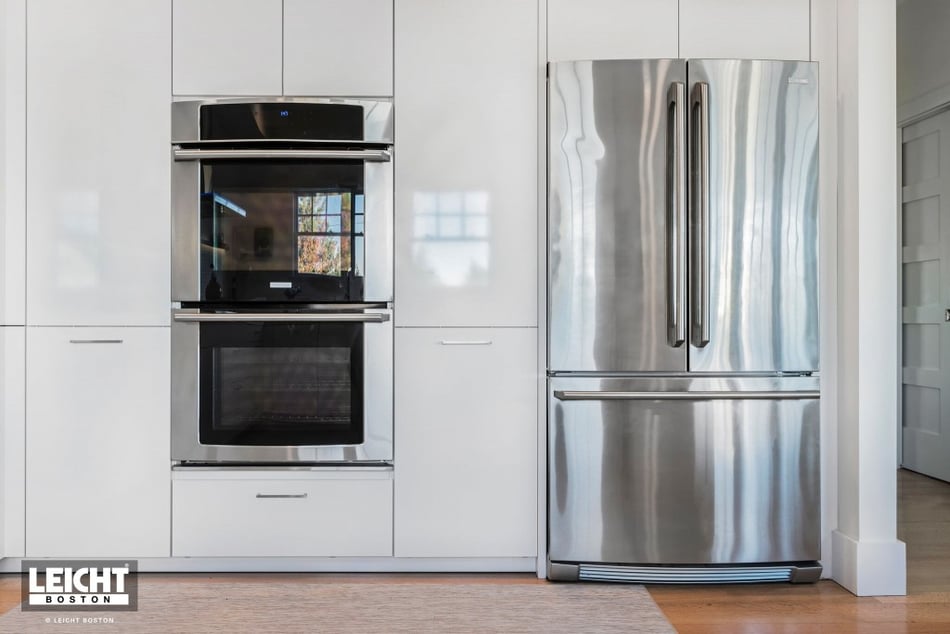 There is no lack of storage at all in this space. Numerous pull out drawers and pullout pantry cabinets do all the hard work. The sight lines on the other two walls go from wall to wall which also makes each room feel larger. A small change like this can make a huge difference!