The finishing touch to a gleaming new kitchen is a stainless steel range hood. Although you can select a variety of style, materials and even colors for you range hood one that matches and highlights your other appliances is a popular choice. The choices also include location. Where you place your range or cooktop will dictate the type of hood that you need. If your range is against the wall you can include a backsplash of stainless steel to accent your range even more.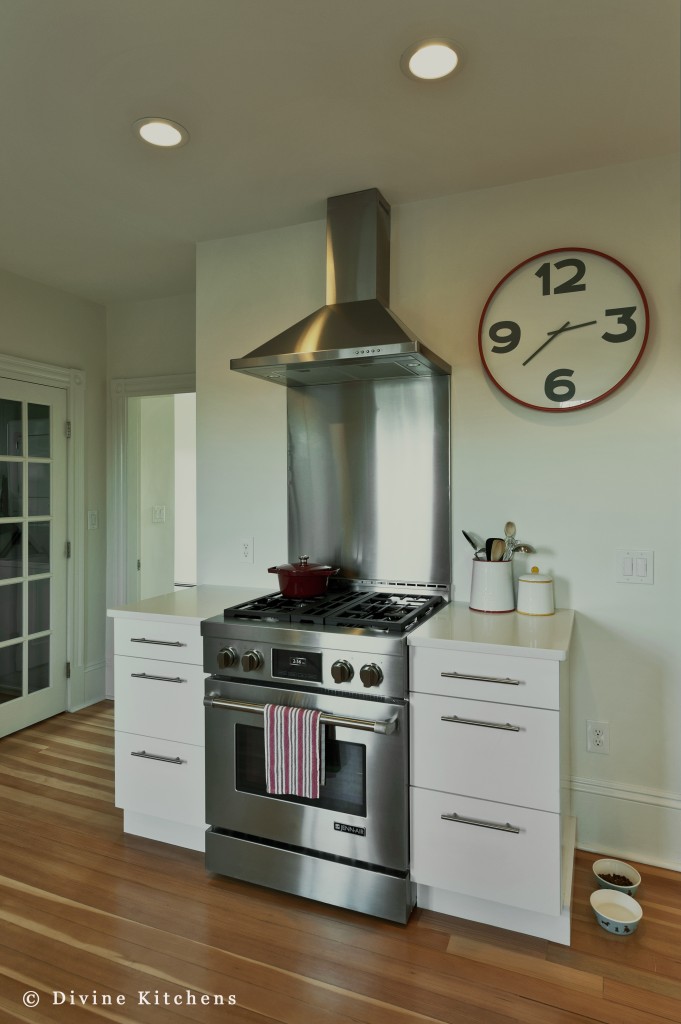 One of the accents of this kitchen is the dramatic backsplash and gorgeous appliances. This hood works well with all of it.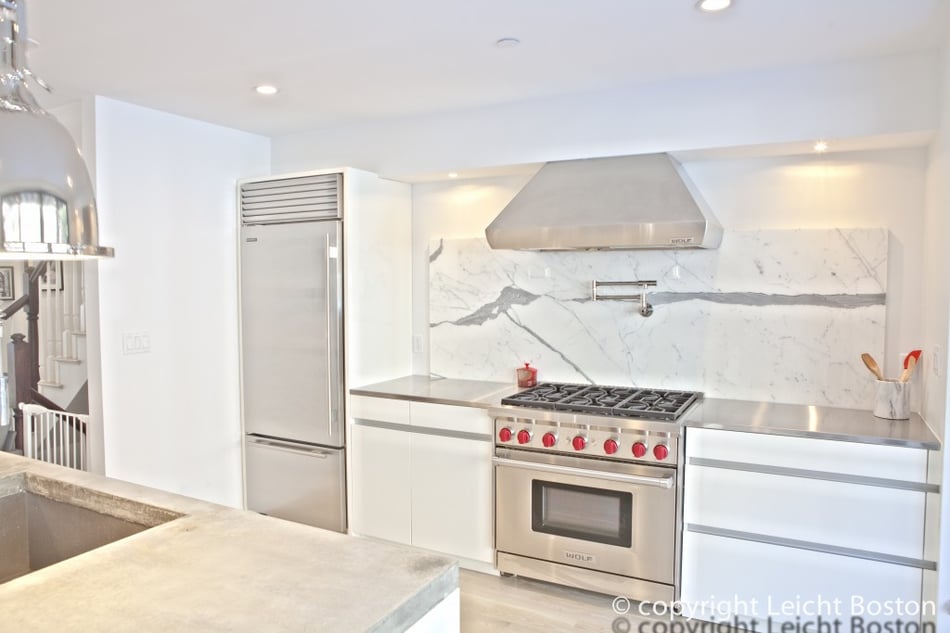 If your cooktop is on your island you'll need a range hood that hangs from the ceiling. This stainless steel range hood blends in well with the large island in this all white kitchen.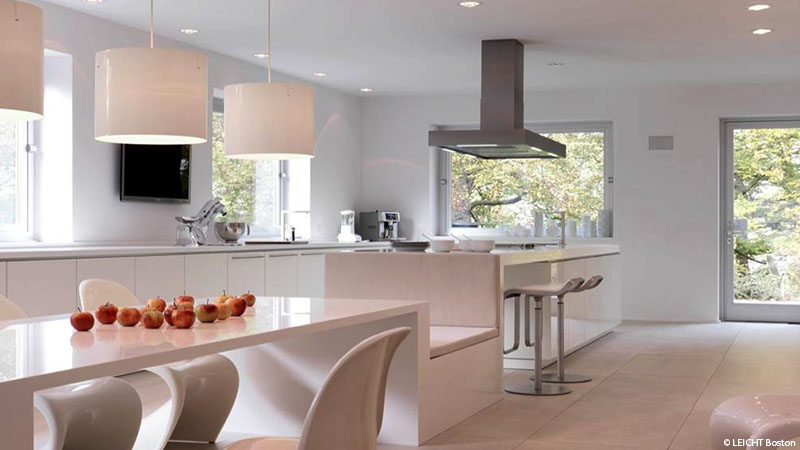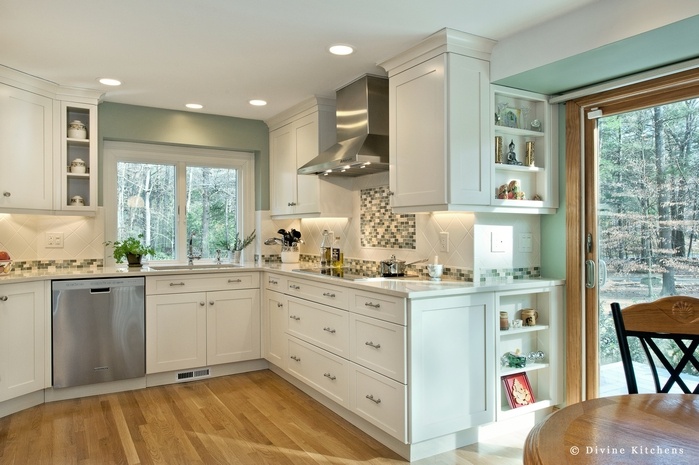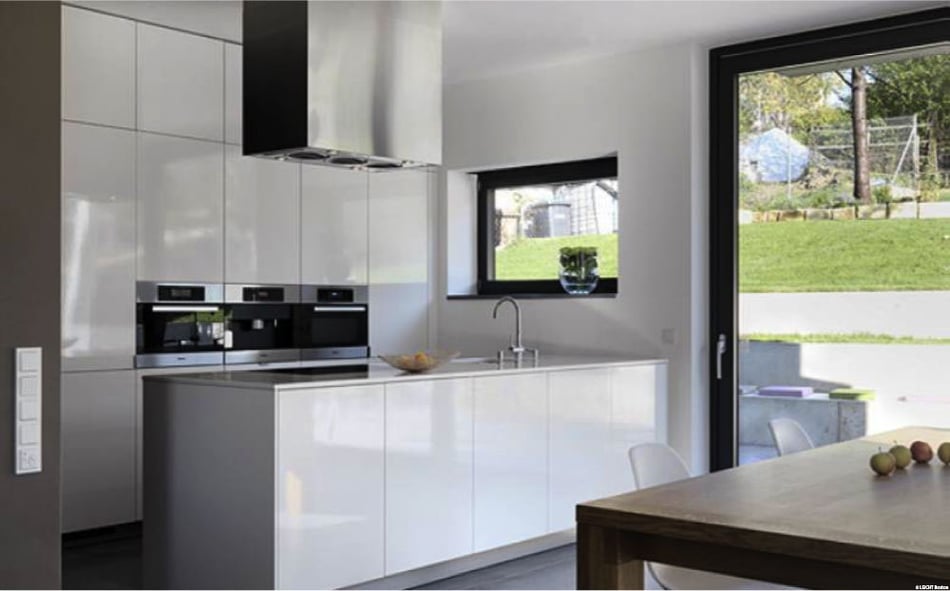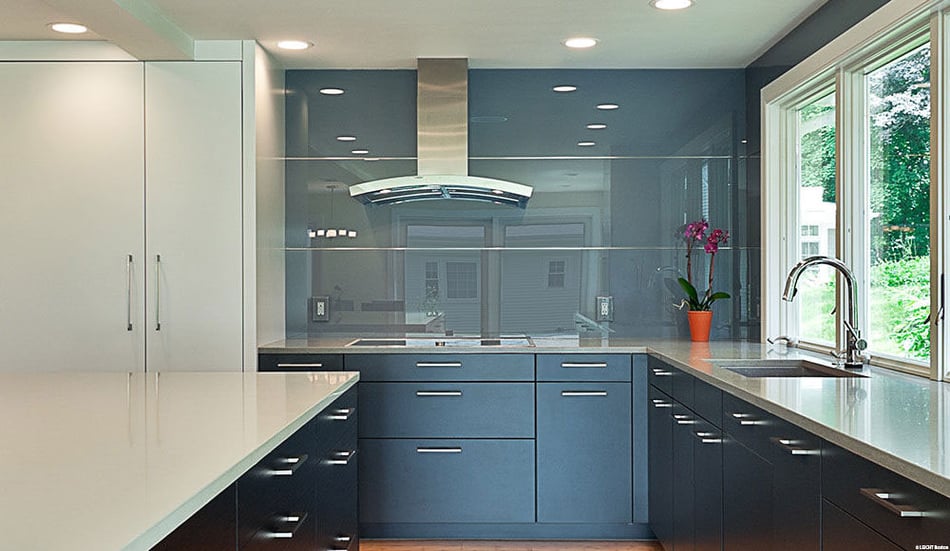 Settle on the location of your range and then select the style that fits with the rest of the kitchen. Now your kitchen is complete!