Adding color in the kitchen can be done the subtle root through accessories, area rugs, artwork, etc. Or you can choose the not so subtle root. Through your selection of backsplashes, countertops, lighting, flooring, cabinetry, seating and paint you can add your favorite color in all the ways you want. Today we are sharing some kitchens that highlight the color blue in a variety of ways.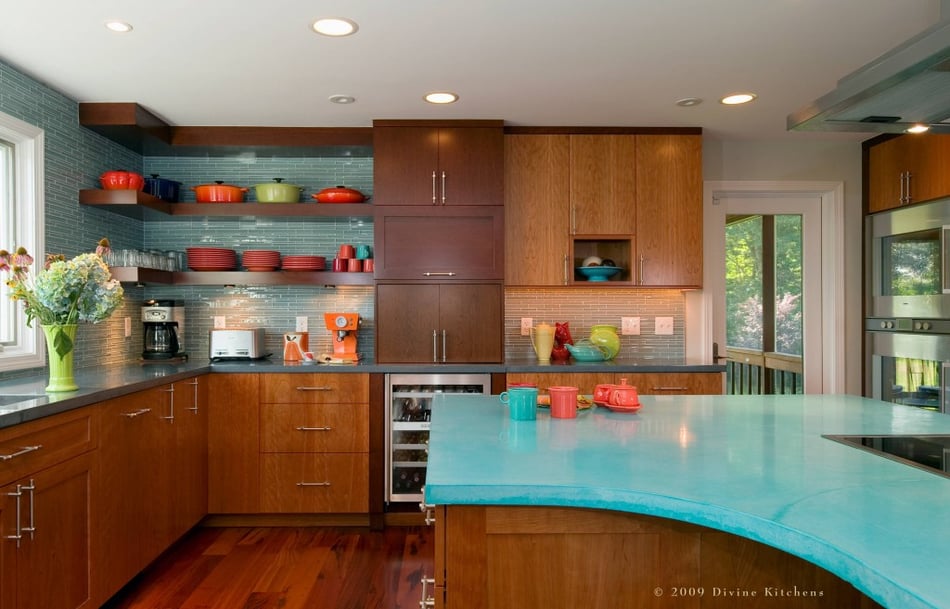 In this first kitchen blue is brought in through the tile backsplash and countertops. Other colors are used as well through dishware and appliances. Regardless, blue is the main accent color.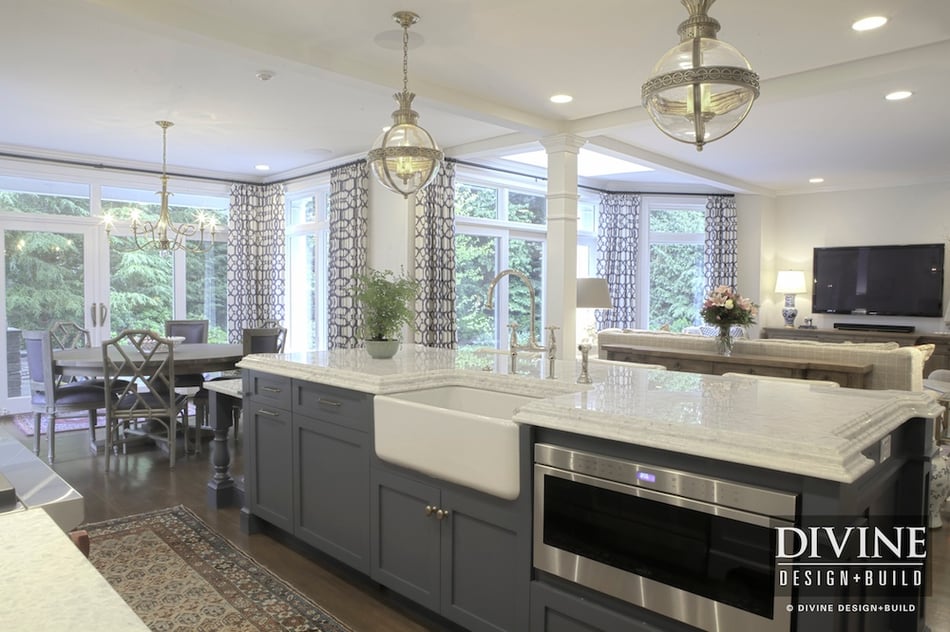 The shade of blue in this kitchen is a subtle tone yet still has the blue impact that the homeowner was looking for. Accenting the blue with upholstery and window treatments enhances it even more.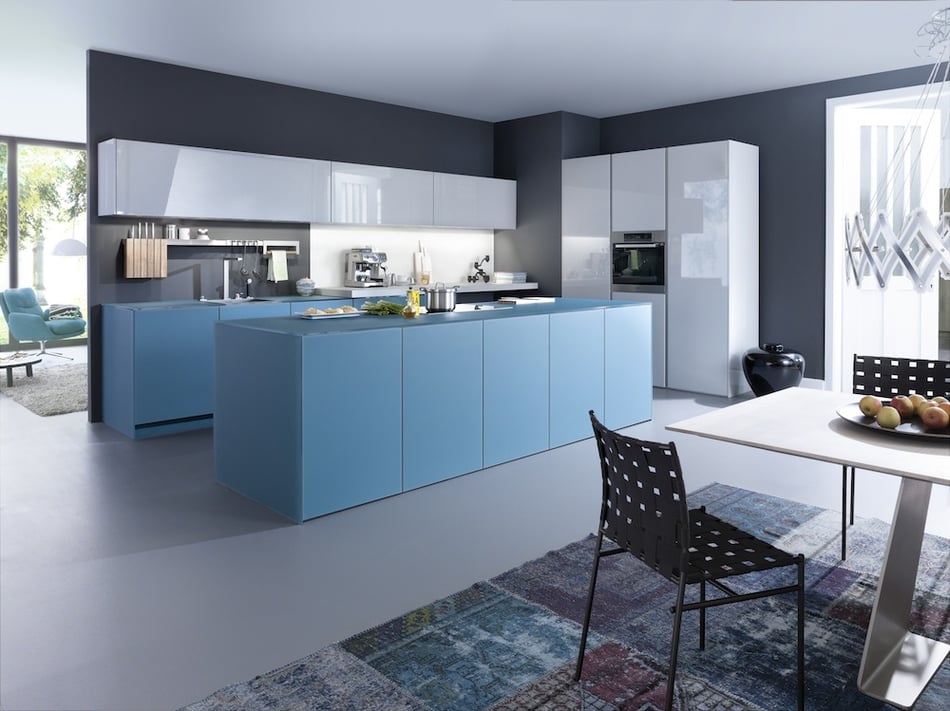 This kitchen has multiple shades of blue yet it still works. The area rug helps tie the blue cabinetry and the wall color together.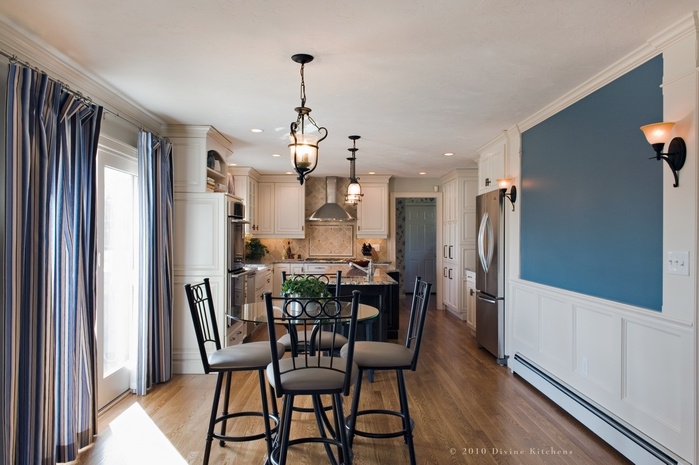 It you want to keep yourself flexible the best way to show your love of blue is through paint. The beauty of paint is that it is not permanent. If the homeowner decided next month that blue is no longer their favorite accent color then a quick paint job and some new window treatment would give this kitchen a whole new look.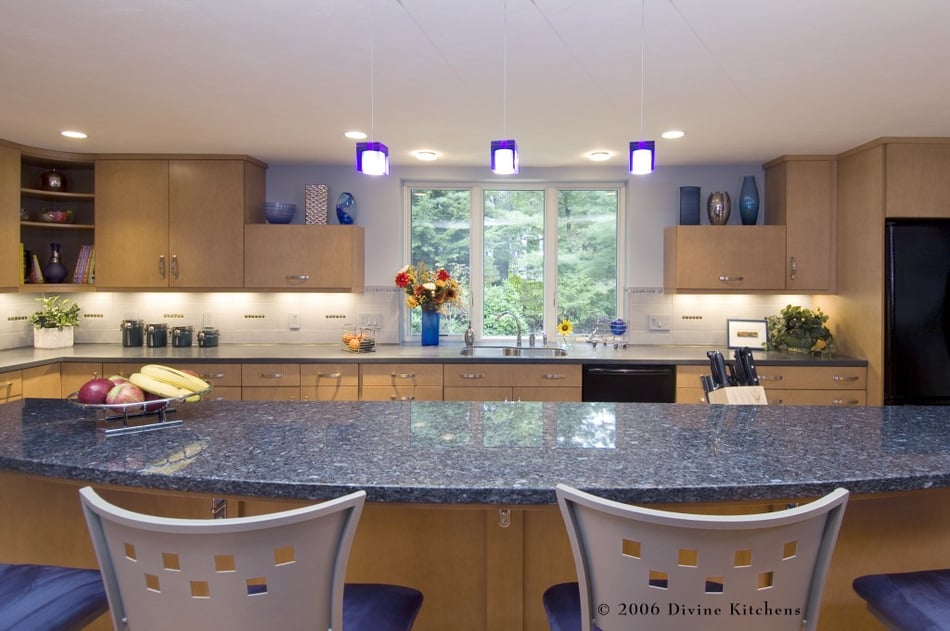 This kitchen has a lot of blue going on but it is all balanced off by the neutral cabinets. Make sure to keep a handle on your favorite color and not go overboard. A designer can help steer you in the right direction to get the blue kitchen you have been dreaming of!