Color can be brought into a kitchen in many different ways. One of the easiest is by painting your walls. Certain colors work better than others for various rooms and the kitchen is no exception. When choosing your paint colors make sure to bring samples home. A popular trick is to paint your sample color on a piece of posterboard and leave it up on your wall. Make sure you like how the color looks at various times of day and night, in sunlight and in a lit room. Test out every corner and crevice of your kitchen. Here are some popular colors to start with...
White
White kitchen cabinets are a preferred choice these days. When combined with white walls they can create a bright and energetic space, perfect to wake up to in the morning! Try to create a mix of white tones to keep your space from feeling too stark. It is easy to add color to an all white kitchen in the form of countertops, window treatments and accessories.
Gray
Gray kitchens are a great neutral option. Any shade of gray can work in a kitchen but warm shades work best. Gray can can be paired with any style and cabinetry finish. It is neutral enough to build upon in the form of countertops, etc.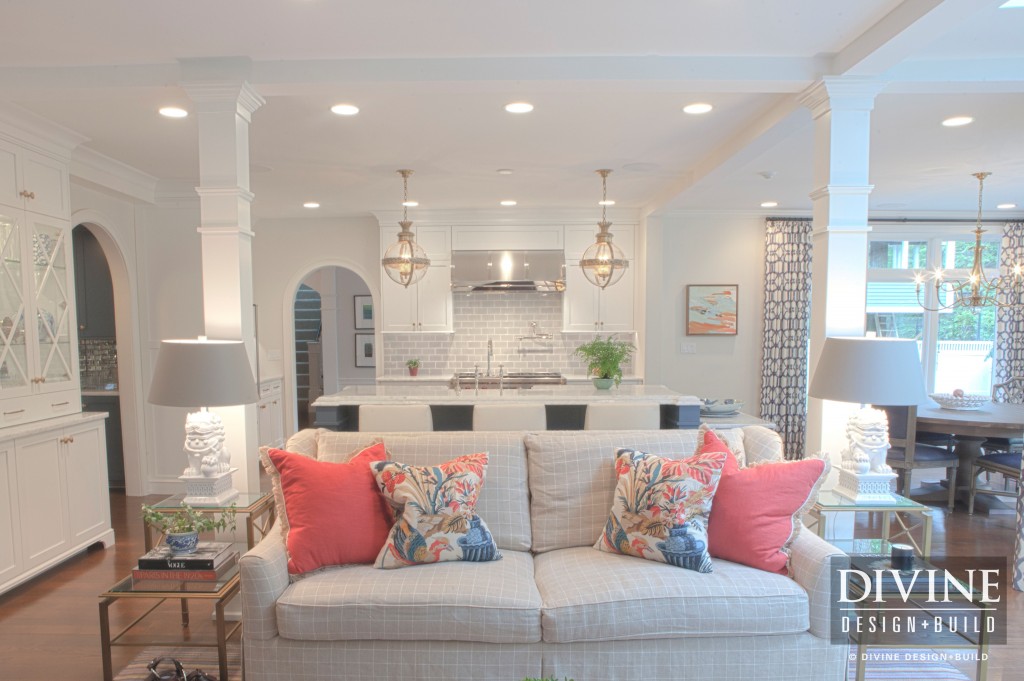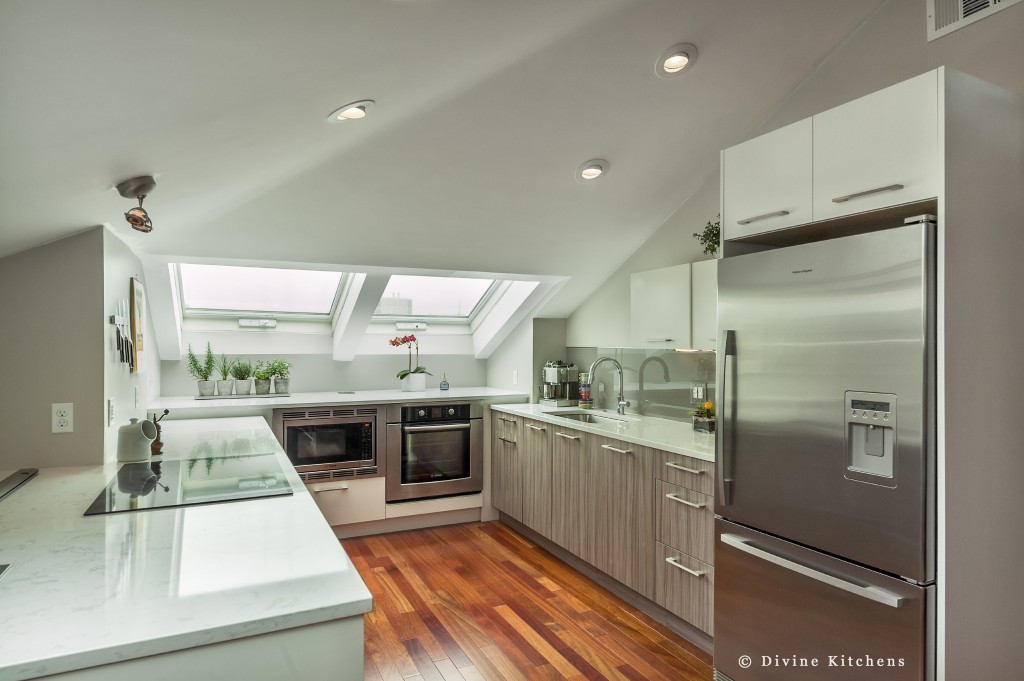 Beige
Beige is another popular option for a neutral wall color. Many homeowners are more comfortable selecting beige over gray as a neutral color. It has a warmer feel which is important in your kitchen. It is easy to pair with a variety of accent colors as well such as reds and blues.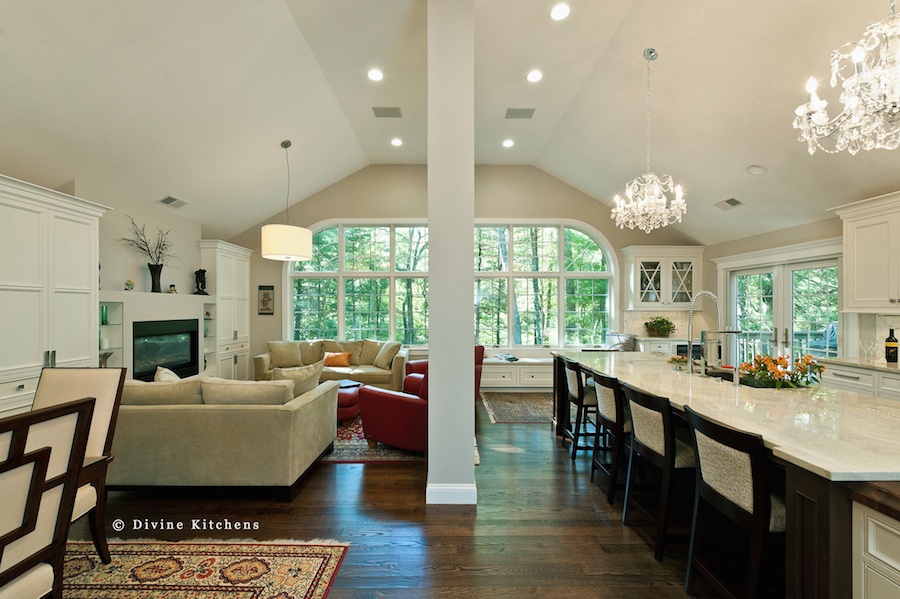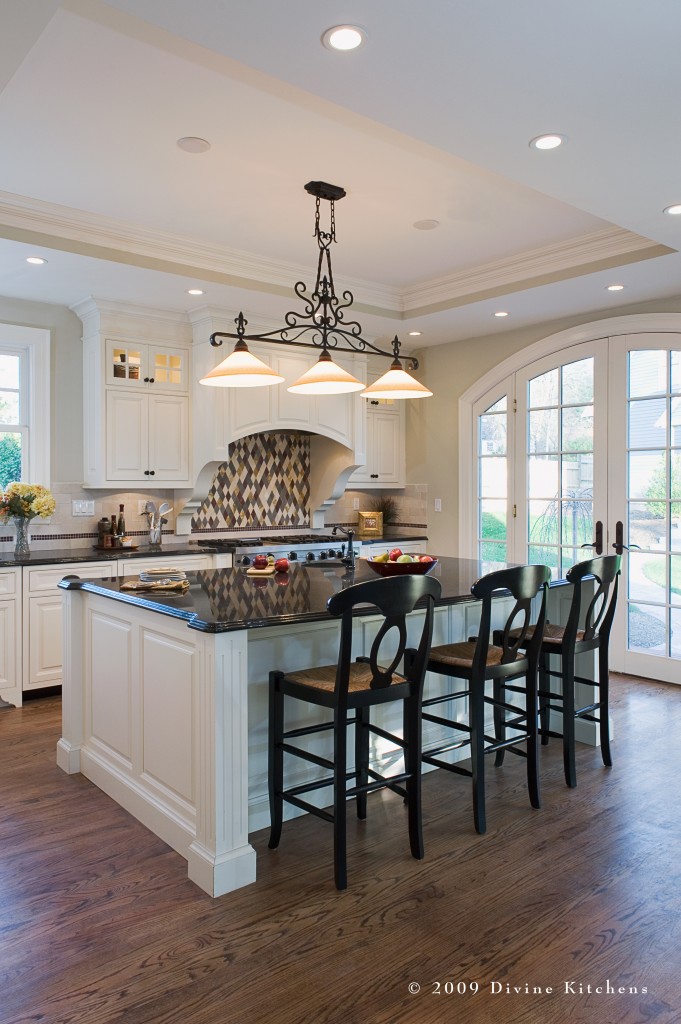 Yellow
For those looking to step a little out of their comfort zone then there are more options for you as well. Yellow is undeniably a bright and cheery color. It is believed to promote ones appetite as well as have a calming effect. Who doesn't want that in their kitchen?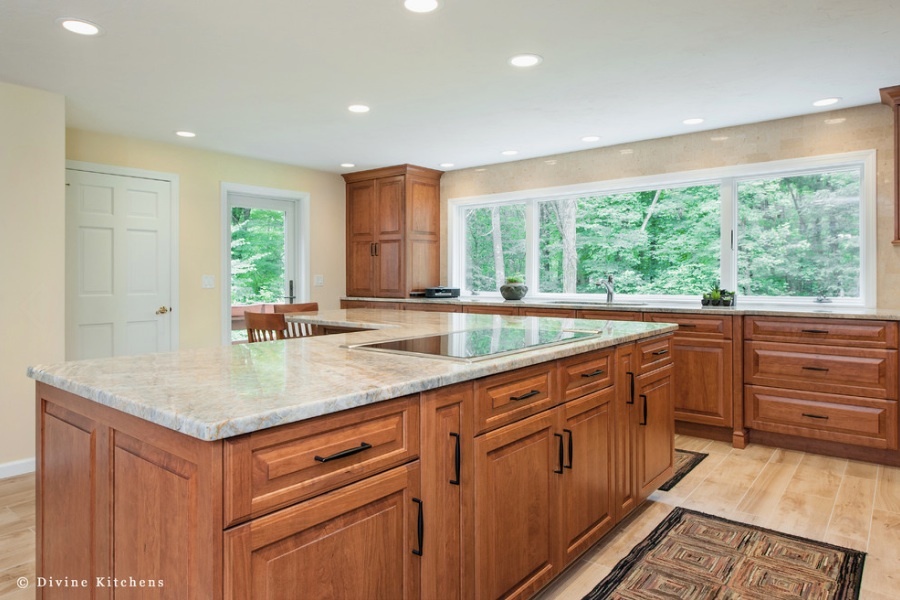 Green
A soothing green was added to these kitchens on a smaller scale that works well. Paired with the white cabinetry and warm wood floors it creates a fun environment to cook, eat and socialize in.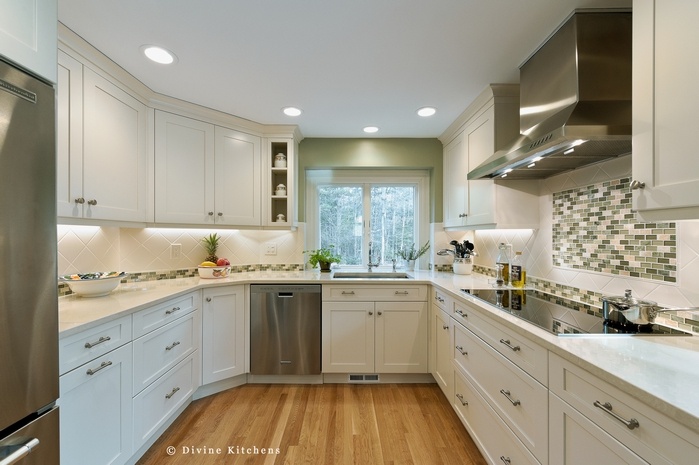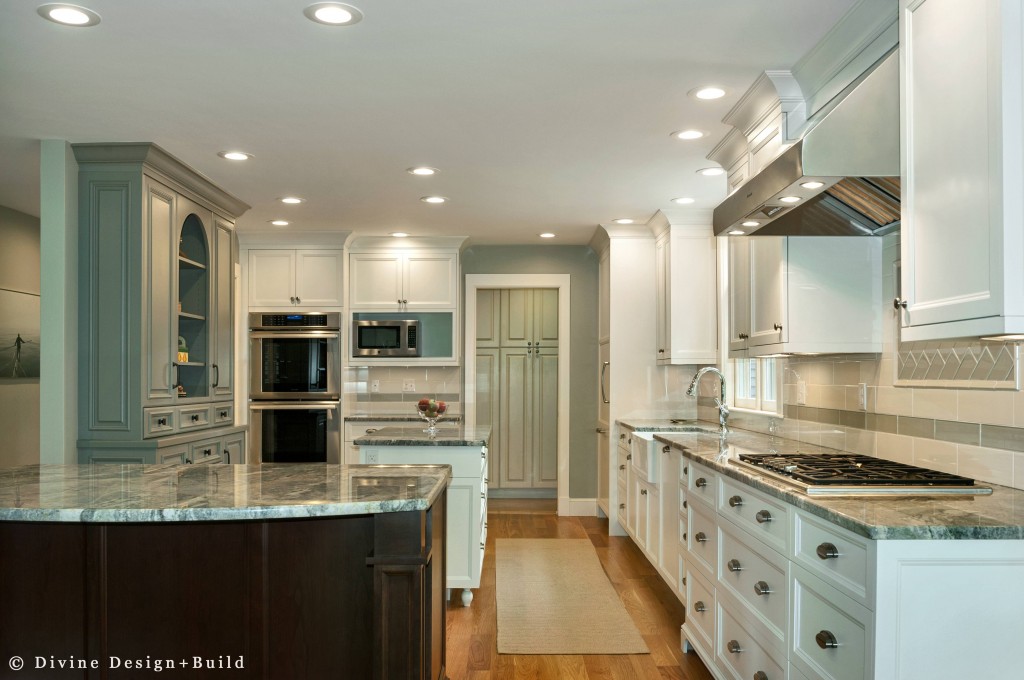 Blue
Some colors are harder to add then others but when done right can create a stunning space. Blue is typically added as a minor accent in kitchens. In this case, blue has a major role. If you are determined to add blue, work closely with your designer to set the right tone and not overwhelm you space.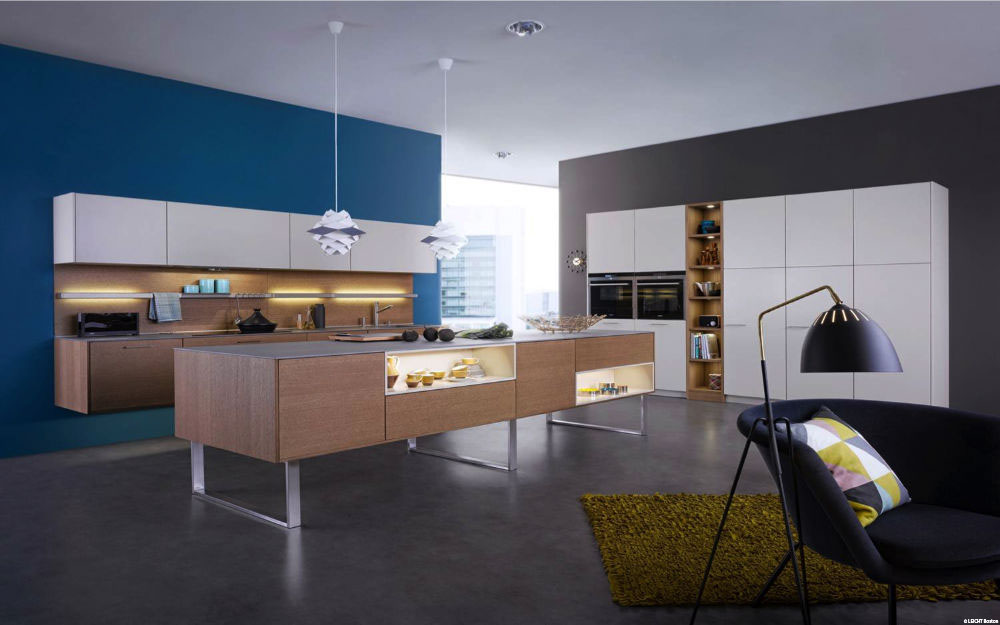 Are you in the process of selecting a paint color? Hopefully these examples have given you some ideas of paint colors for your kitchen.