Kitchen cabinetry obviously takes center stage in the kitchen. That is not the only room in the house when some organized and gorgeous cabinetry can come in handy though. We've covered how you can use kitchen cabinets in the mudroom as well as the bathroom. Now it is time to focus on laundry room cabinets.
If you have enough space in your home to dedicate to a full laundry room than you have plenty of room to add some cabinetry for storage. Besides your laundry, you can hide a number of items such as paper goods, off season supplies as well as cleaning supplies.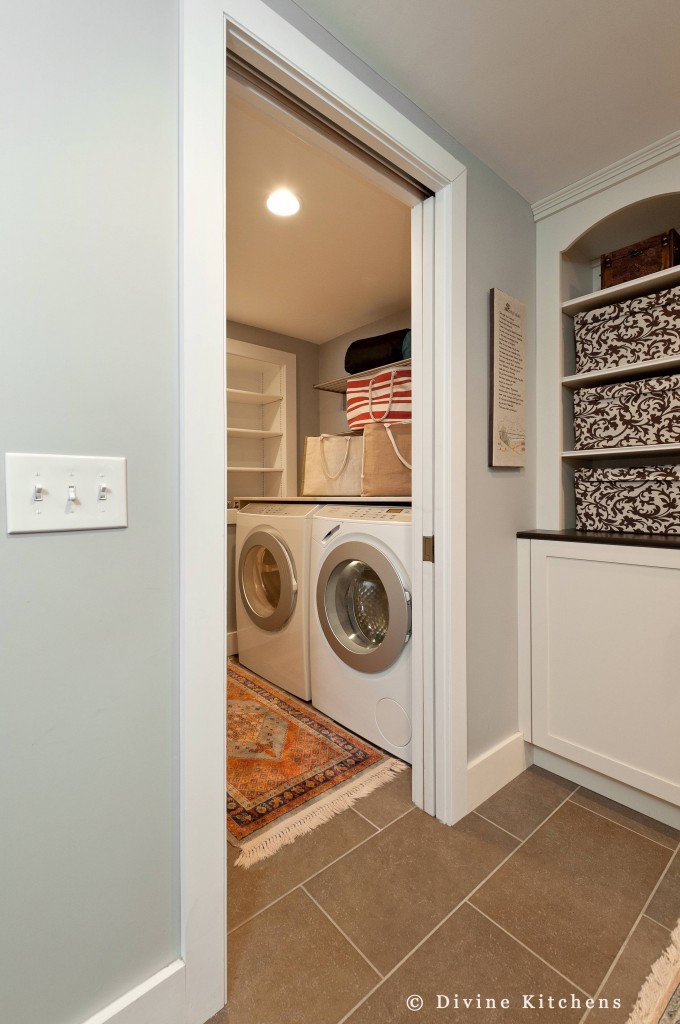 Many homeowners will choose to combine the laundry room with another space. Create a laundry room and mudroom in one. Maybe your kitchen pantry is on the small size. You can combine it with your laundry room and gain a walk in pantry.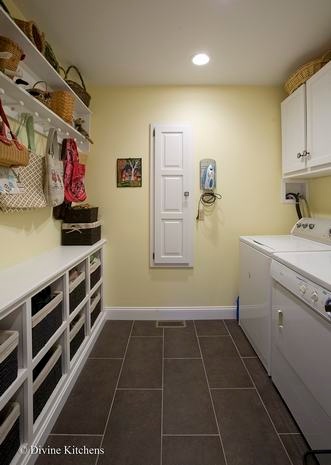 These homeowners added laundry facilities to their master bathroom. The wall of custom cabinetry added plenty of storage while neatly hiding the washer and dryer.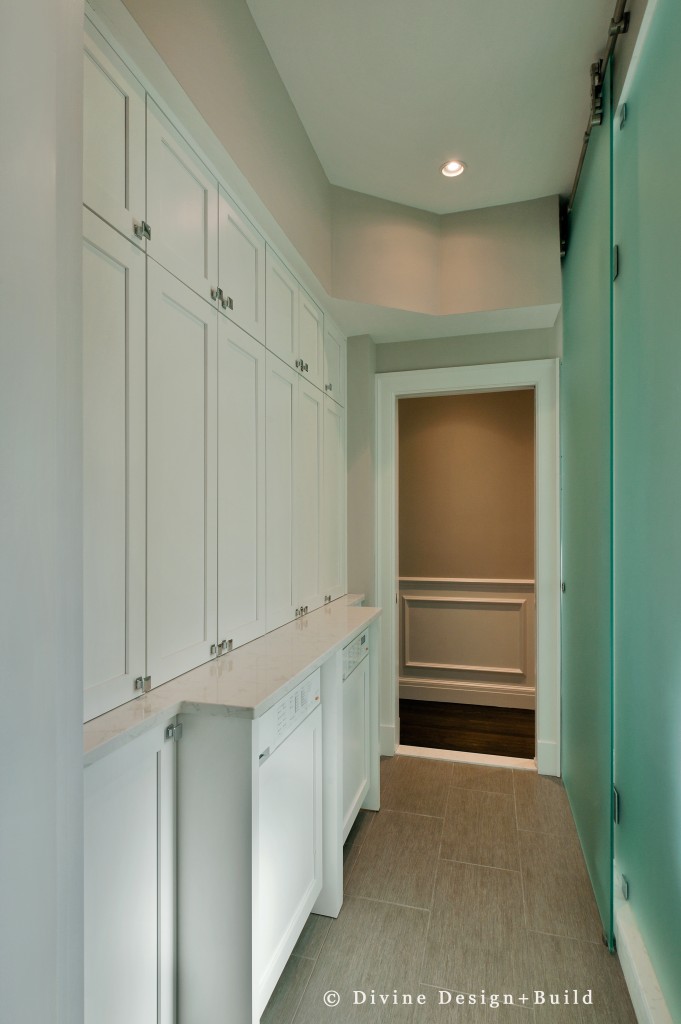 Consider borrowing some space from your kitchen and installing a washing machine housing unit. This unit from Leicht hides a stackable washer and dryer. It blends in with the surrounding kitchen and looks like part of the wall of cabinetry when closed.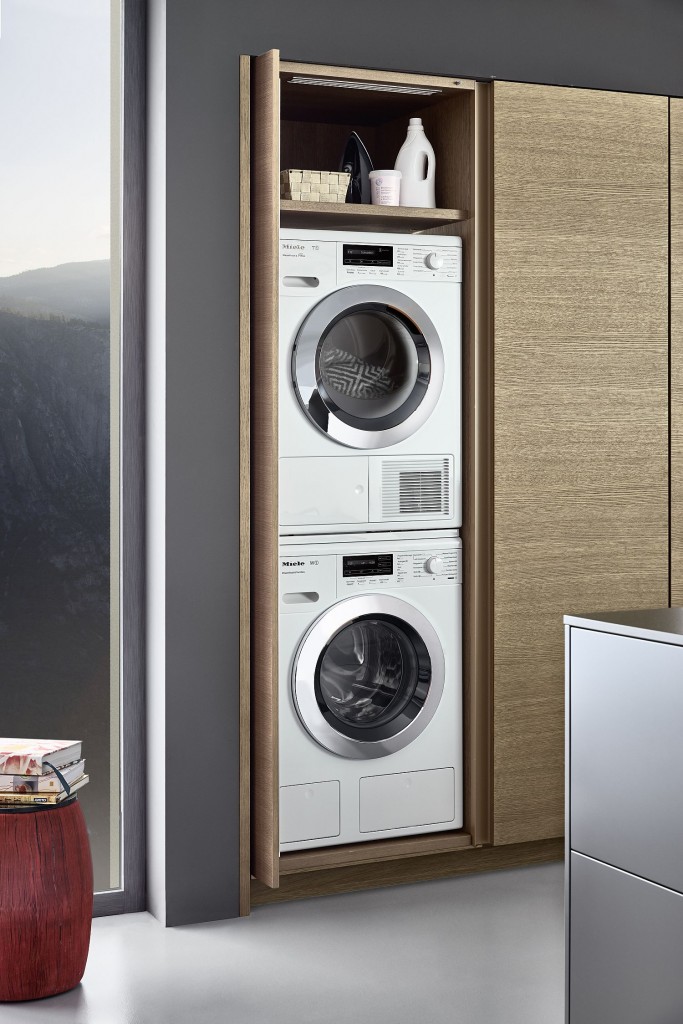 For some more ideas on how to incorporate laundry cabinets into your space visit us on Pinterest.