When there is barely any natural light in your kitchen you need to give it all the help you can. Dark cabinets and varied flooring can give it a closed off feeling. This featured kitchen was dark and pretty ordinary. With numerous doors and cabinetry that did not utilize the full height of the space, this kitchen was not at its' full potential. The kitchen before and after in this space is stunning!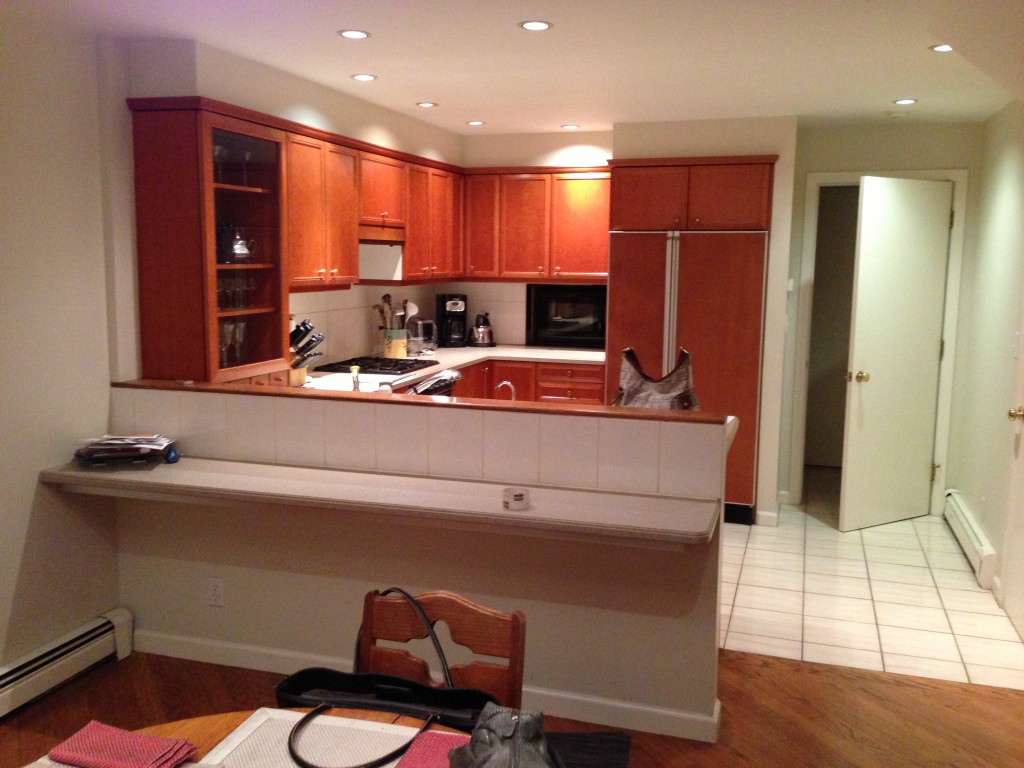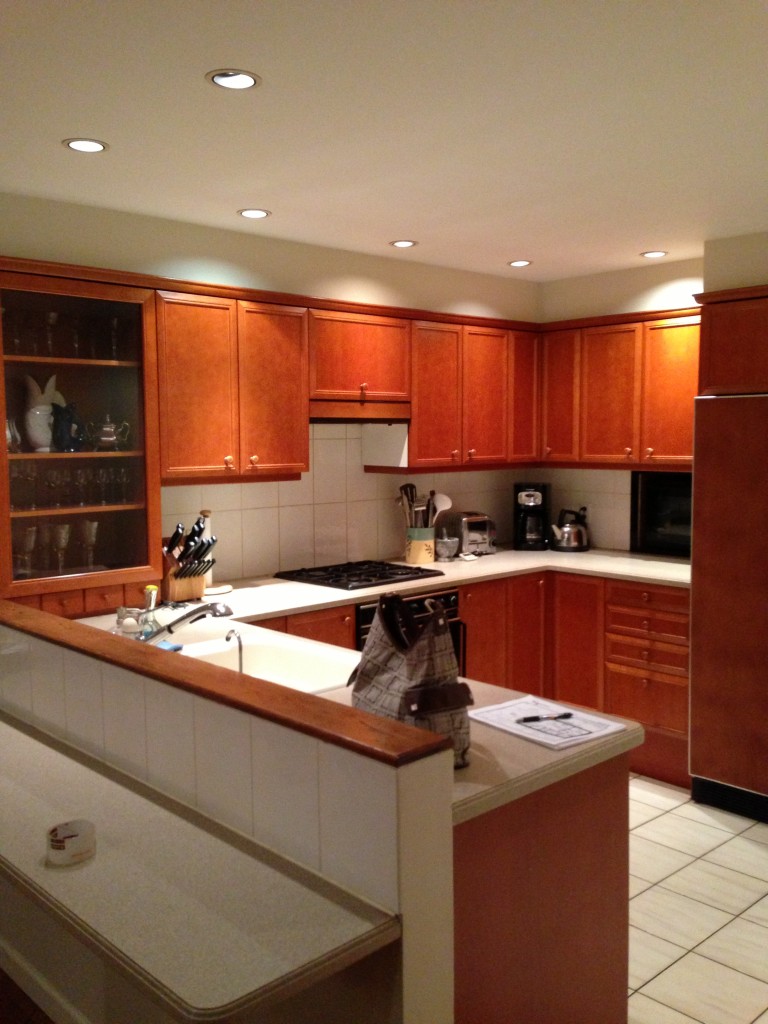 By opening up the entire space, the kitchen and adjoining seating area became a large room to entertain and relax in. Bright, white cabinetry was brough all the way up to the ceiling. The hallway was expanded to create a more open feel. Extra pendant lighting was added above the reconfigured island. One contineous floor was also laid throughout the space.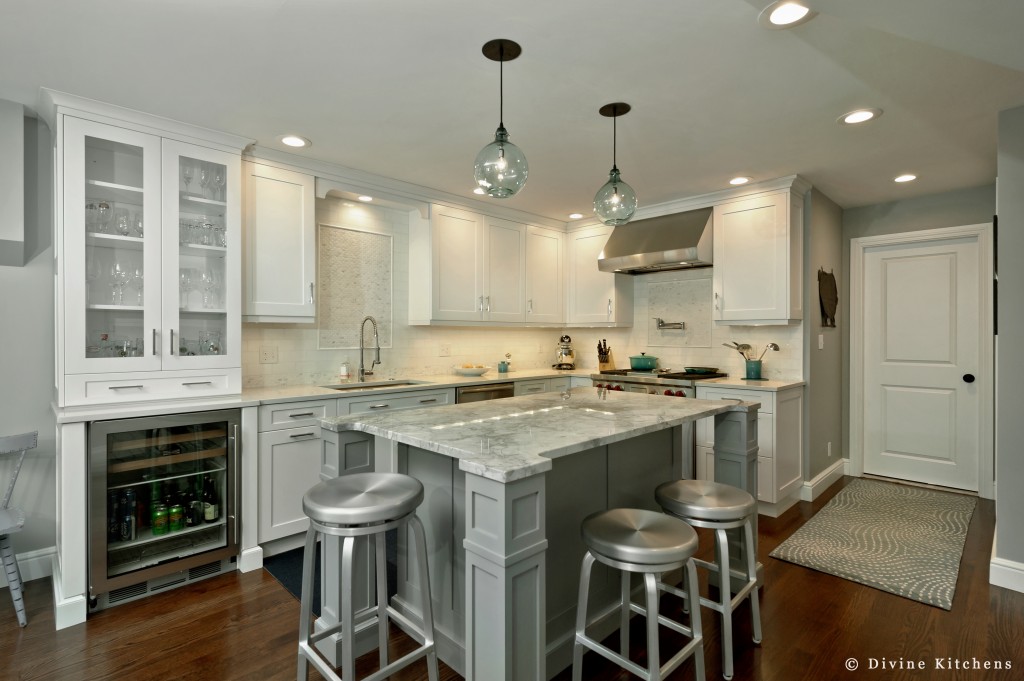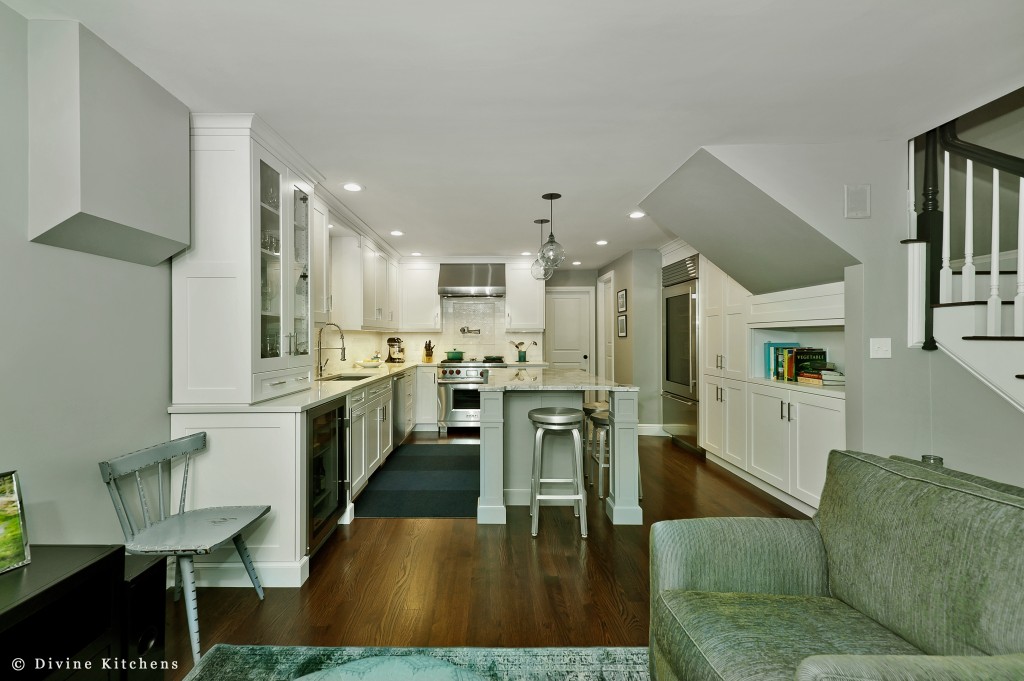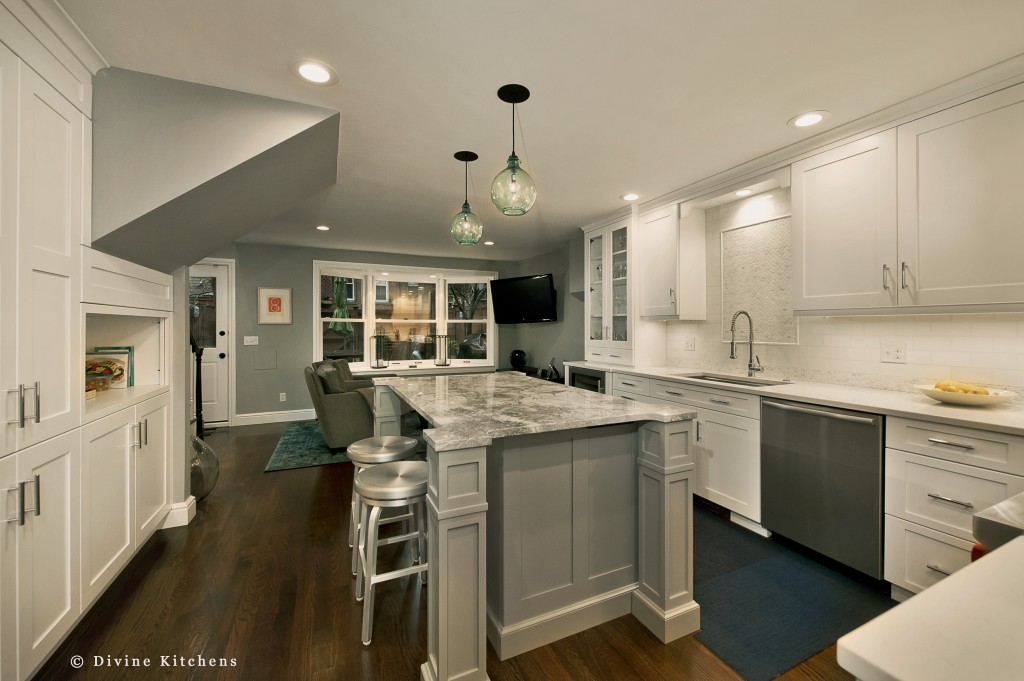 What was once a dark kitchen is now full of life. This kitchen is not lacking in storage, appliances, size or style!