Not everyone has the same ideas when it comes creating the perfect kitchen. For some it might be a separate room to prepare and cook in. For others it might be a combined space to always be part of the action. Then there are the design decisions that need to be addressed. Do you like a modern space? Is your style more traditional or maybe a mix of styles? An important part of the design process is finding lots of examples to show your architect, designer, contractor, etc. One of the best ways to go about this is by gathering your images all in one place, such as Pinterest.
Create separate folders either for each room you are working on or for certain aspects of each room. Since the kitchen is probably the most complex room when it comes to designing and planning it might be a good idea to create multiple folders. One titled "flooring" might show examples of your favorite flooring materials, tile patterns or even variations in flooring. The homeowners of the kitchen below might have saved an image of a curved transition between hardwood and tile in order to show their designer. When it comes time to discuss flooring they are able to share exactly what they are envisioning for their kitchen.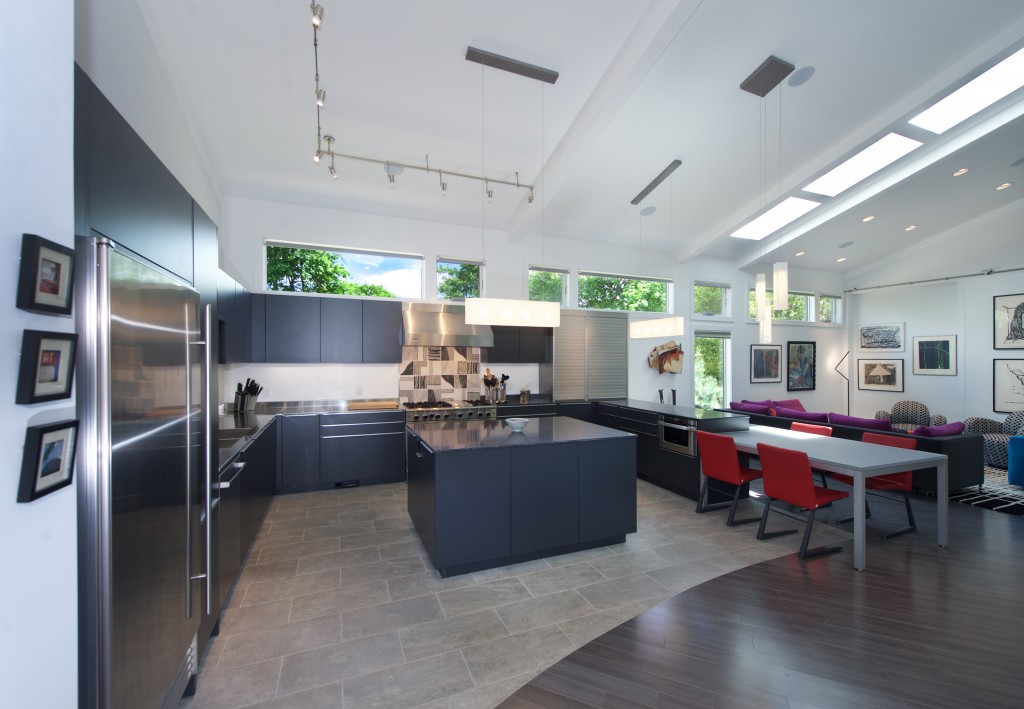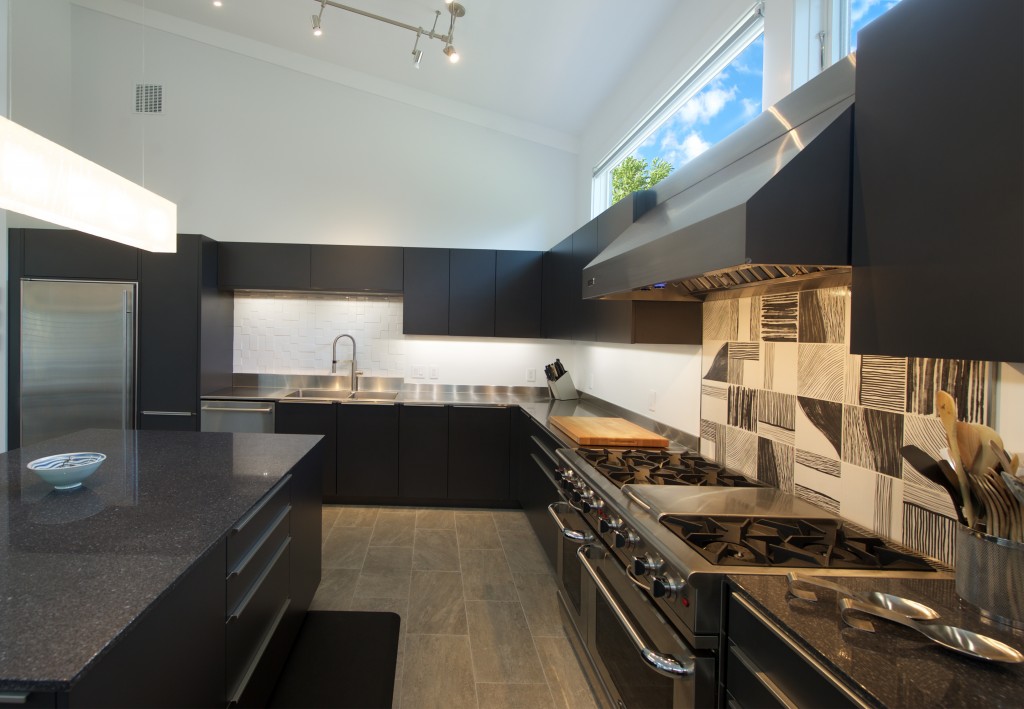 Cabinets, backsplashes, lighting, appliances, countertops, flooring, open floor plan with vaulted ceiling. These are just a few of the searches and folders on Pinterest that this homeowner might have explored to create their own perfect kitchen. Follow the links to see some of the examples on Leicht Boston's own Pinterest page.