For those reading from the Boston area, you'll probably agree that this weather has been absolutely amazing. And, in light of better weather still to come, it's hard to not think about Spring and its eventual, well, springing. Say a soon good-bye to bulky coats, boots and the proverbial wintertime blues. Whip out the floral print throw pillows, the ticking stripes, and the slender profiles. Embrace linen, and of course, just don't pick the daisies. Wink.
So, today, we examine two modern armchairs from one of our favorite European partners, here at the showroom: Arketipo Firenze. Both occasional chairs offer an "elevated" perspective, with their chrome-pole, swivel bases. Their silhouettes, however, offer sleek + light nuances to any space. Meet the Love and Fly modern armchairs from Arketipo Firenze.
1. The Love Armchair
"A single keynote defining with continuity a sinuous contour for a cozy and comfortable armchair. The swivel base is in mat stainless steel, the structure is in varnished metal and the padding in cold expanded polyurethane."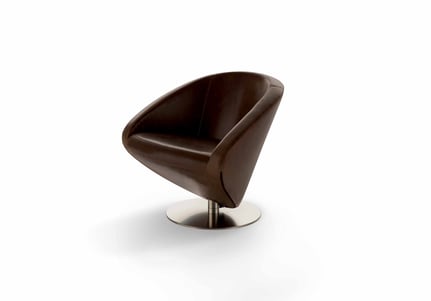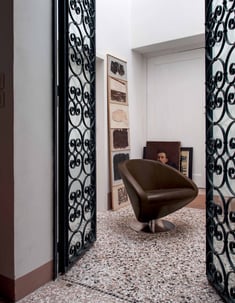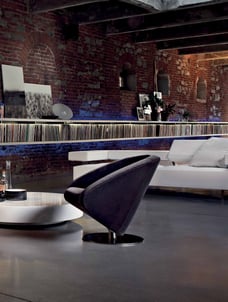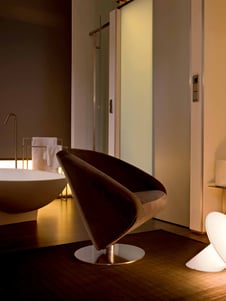 2. The Fly Armchair
"High-backed armchair with swivel base and a slender line which offers an elevated degree of comfort, ideal for relaxation. The frame padding is made of cold expanded polyurethane and it has a swivel base."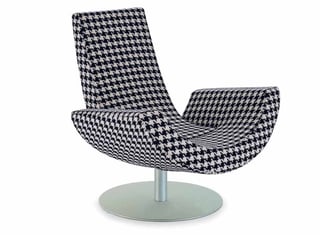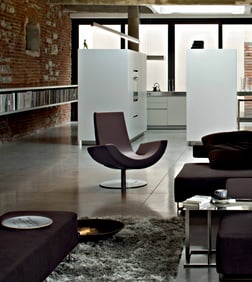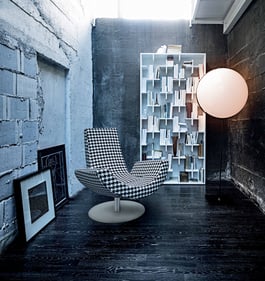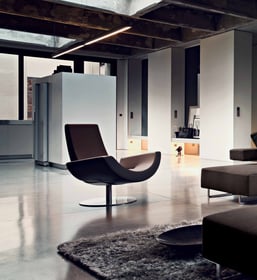 For information on armchairs by Arketipo Firenze, or any other interior design inquiries we invite you to visit Divine Design Center online, give us a call at (617) 443-0700, or take a trip down to our showroom located at 2 Battery Wharf, Boston, MA 02109!
~ Madison Silvers